UG Gems: Gabriel Graves, Secondhand Habit, Soliloquium
Check out the new issue of weekly "UG Gems" project in which we show you 3 interesting bands our users play in.
N-D
Ultimate Guitar

N-D
UG editor. Music lover. Constant searcher of something interesting and unique.
Posted Nov 17, 2016 07:51 PM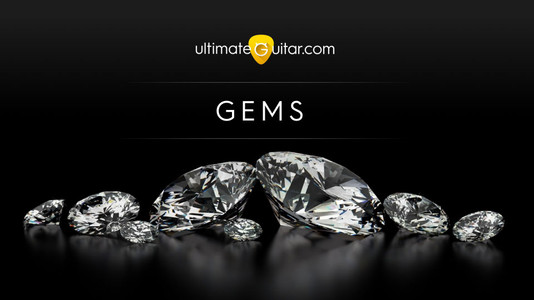 Hello, all music lovers here!
As you already know we have started a new weekly project "UG Gems," in which we show you 3 interesting bands our users play in. And we hope it will help musicians to find their listeners and will help music lovers to discover really interesting music that for some reason remains unheard yet.
And we changed article's format a bit. We still write about 3 bands per week, but starting from this week we make the articles more focused - which means we'll tell more about one band of your choice. Other two bands will be featured as well, the only difference is that the info about them will be less detailed.
So this week we have 3 bands: Secondhand Habit (alternative rock, Canada), Gabriel Graves (art rock, Romania) and Soliloquium (death/doom metal, Sweden). And judging from your votes this week's spotlight band will be Gabriel Graves.
Let's go!
Gabriel Graves (Art Rock, Romania)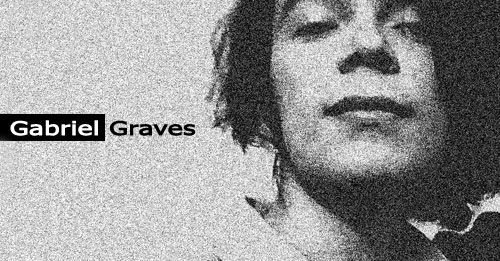 Gabriel takes elements from different styles as "indie folk" and "alternative rock" but he classifies his own music as "art rock."
He says that the music of David Bowie and Elliott Smith inspired him, but the artist who was a constant influence ever since he started recording was John Frusciante.
Gabriel Graves is still a studio project right now - he's currently experimenting for the next album to see what works for him. Also, Gabriel dedicates his time to the side project he has with mind_meld that is called Harrison/Graves - you can check it here.
Gabriel answered some of our questions:
- Do you have any fun stories about your band? (during the recording, tour, etc.)
I don't know if this is gonna be funny to anyone else, but I find amusing the way my album started: I decided to write it as a concept album after I watched the movie "Godzilla" (1954). I wanted to describe the events and terror that would transpire if such a monster was to make its appearance. I suppose the moral of the story is that you never know where you can find bits of inspiration (and that you should watch "Godzilla," it's a good movie).
- What do you want to tell with your music to the listener?
Some of my songs are more straight forward and they might have somewhat of a plot or bits of narration, but more often than not they're a collage of various concepts and ideas, so it depends from person to person what they pick up from it. I suppose I'm meeting the listener halfway through; I present my idea on my platform and they're free to interpret it and apply it to themselves if it resonates with them. I've realized that an underlying motif throughout a lot of my songs, despite the fact that I don't consider myself a positive person, is happiness and the idea of freedom. (Also, if people hate my music and they decide to write something themselves because they think they can do better then that's not exactly a bad thing)
- Wish something to our users, who also play music
I think the best pieces of advice would be to not worry about fitting into one genre and to listen to as much music as you can! And diverse! If you play heavy metal it doesn't mean you have to listen only to heavy metal. I find that mentality very limiting and subsequently damaging, because there's only so much inspiration you can draw from one style, and you're going to find yourself stuck. Diversity makes room for new ideas and that in turn can be an infinite source of motivation.
Check out 2 tracks by Gabriel Graves below:
And check Gabriel Graves on social networks:
Secondhand Habit (Alternative Rock, Canada)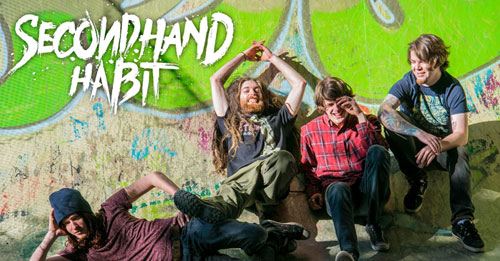 The band went on 2 Canadian tours, worked with Grammy-winning producer Ron Thaler, recorded 3 EP's, 1 LP since our inception, was featured at Canadian Music Week 2014, Vancouver Island Music Awards 2014 and more.
At the moment Secondhand Habit are in the midst of running a Kickstarter campaign to fund their next EP, so check it out and support the guys - here's a link.
And here are some songs by Secondhand Habit - back in January of 2016 the band parted ways with their lead singer so we have only their old studio recordings at the moment:
Anyway you can give a listen to the band's newest live demo song:
Check out Secondhand Habit here:
Soliloquium (Death/Doom Metal, Sweden)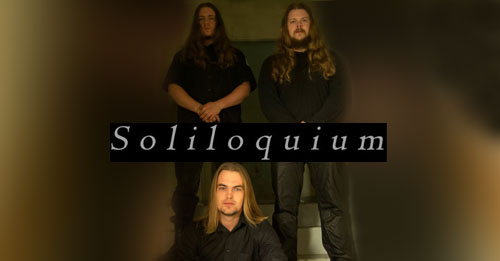 Soliloquium released 2 EP's, demo and compilation - and finally released their debut full-length album "An Empty Frame" in October 2016 which is already labeled as "Album of the Month" by Doom-metal.com.
Influenced by the classic '90s death/doom metal bands like Katatonia, Anathema, Paradise Lost and October Tide, Soliloquium have a lot of progressive rock, shoegaze and post-rock aspects to the sound since Stefan has been listening to a lot to bands like Alcest, Junius, and Slowdive. Also, Stefan cited Mick Moss from Antimatter as the musician who inspires him the most on a personal level for Soliloquium with his neverending commitment to personal and confessional music.
The band already has plans for 2017 to release another full-length album.
Listen to Soliloquium tune below:
And also here's (as Stefan states) "the strangest extreme metal cover version ever recorded":
Check out Soliloquium here:

Promote Your Band" subforum!