UG Gems: Pale Mannequin, Hyperion, Cyber Hate
3 another bands our users play in: Polish prog rock, Swedish death/black, and Croatian cyber metal.
N-D
Ultimate Guitar

N-D
UG editor. Music lover. Constant searcher of something interesting and unique.
Posted Feb 02, 2017 01:25 PM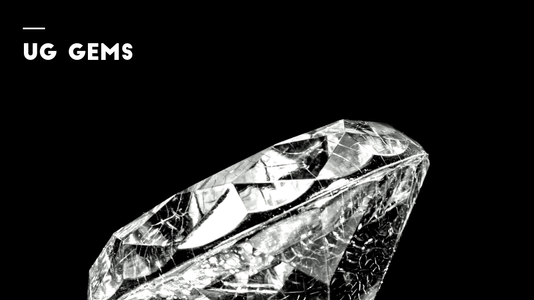 Hello again, all music lovers here!
It's time for the next issue of our weekly "UG Gems" project in which we show you 3 interesting bands our users play in. There are a lot of hidden talents - try to discover something more.
So we have 3 bands this week: Hyperion (melodic black/death metal, Sweden), Pale Mannequin (progressive/art rock, Poland) and Cyber Hate (modern/industrial metal, Croatia). We launched voting for one of these bands as a band you want to know more about - and judging from your votes this week's spotlight band will be Pale Mannequin.
Let's go!
Pale Mannequin (Progressive/Art Rock, Poland)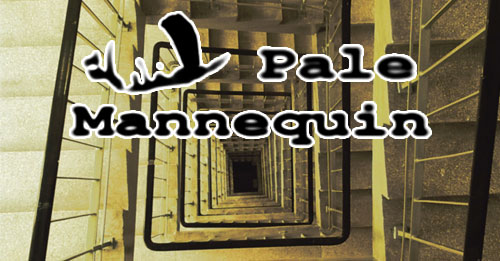 Pale Mannequin is a one-man project from Warsaw, Poland, by Tomek aka our user Pale_M. Tomek always considered himself only as "metal guitarist" before, played in a few metal bands (picked up guitar in 2007) - and still does, to this day playing in a doom metal act called "Schema." While writing heavier material, Tomek found out that he has lots of "soft" ideas, that wouldn't exactly fit in a band like that, so early 2016 he started to record them, and it was a beginning for Pale Mannequin.
It was a new ground for Tomek - he was curious about what sounds he could produce without being limited just to heavily distorted guitar - he picked up the acoustic, started singing with more confidence, played around with keyboard and some drums - and it gave Tomek a real freedom: "I always liked the idea of creating music on my own, but only after realizing that it don't necessarily have to be heavy and full of blast beats and growls, I could make it happen. I still love metal music but I would never be able to do growls or deliver great drumming required in this genre. Going 'soft' was really the only option I had - and I'm glad I did it."
At the moment Pale Mannequin its debut EP called "Descending Order" and has plans to release a full-length album in 2017.
So Tomek answered some of our questions:
- Do you have any fun stories about your band? (during the recording, tour, etc.)
I recorded most of the tracks in my flat in Warsaw during summer of 2016. During that time, there was an explosion in an apartment few floors below me. Although it stuck in my mind, it's definitely not fun as people got hurt that day. It happened during the night and I remember dreaming about one of the tracks I have just finished recording a few hours earlier. The really loud explosion woke me up and until now when I listen to this track I can almost hear this scary sound in my head.
- What do you want to tell with your music to the listener?
The whole idea of a mannequin in the band's name is that it is something that can take many forms, be dressed differently and express many styles. I think that during your life there is always something you want to express, but it may be different as you get older and things around you change - it is obvious that your mindset is different in your 20's than in 30's or 40's and so on. So that's the way I would like this project to be - a way of expressing my state of mind and musical tastes in the time the material was written.
- What famous band influenced your sound? Who inspires you personally?
It would probably be Opeth, Porcupine Tree/Steven Wilson, Blackfield, Katatonia. These were the bands that I listened a lot during the time of writing the material, but I listen to lots of different music from death metal to jazz. I am mainly inspired by everyday live events and also nature. I think that everything I experience - no matter if it is listening to the music, meeting with friends or wandering alone at night - somehow reflects in things I play.
- Wish something to our users, who also play music
I don't know... I am in no position to give advice. Just have a great time playing guitar :)
Listen to Pale Mannequin tunes below.
And check Pale Mannequin on social networks:
Hyperion (Melodic Black/Death Metal, Sweden)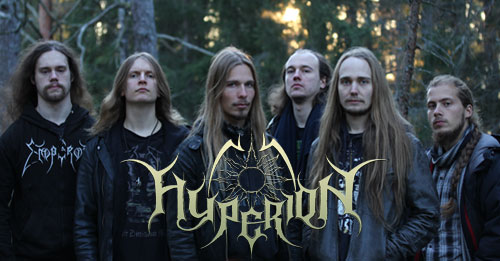 Hyperion was founded way back in 2007 in Stockholm, Sweden. It started out as mainly melodic death metal but evolved over the years towards black metal - and now the band's music is more of a melodic black/death metal.
Current lineup of the band includes 3 guitarists (Erik Molnar, Mikael Malm and Joel Hagroth aka VikingMetalhead on UG), the drummer (and very competent pianist) Anders Peterson, and the singer Harry Lauraeus. Justin Biggs from progressive death metal band Descend plays the bass during the band's gigs as well.
Hyperion released their debut album "Seraphical Euphony" back in February 2016, and now the band has plans for promoting it, arranging gigs outside of their hometown Stockholm and Sweden. Hyperion also prepare material for their new release.
And to conclude, here's a quote from the band's guitarist Joel Hagroth: "One thing that is very important is to never be satisfied with releasing something you feel is half-assed, or to release things for the sake of releasing. It'll do more to hinder your progress since there's a risk people will listen for a short while and potentially judge you for your entire lifetime for it. They will decide that you weren't anything special, and persistently stick by that opinion until they're literally forced to hear you again. Make sure every second feels thought-out, original and that you really enjoy listening to it. Make sure to try to listen to other bands and learn their songs to get inspired, as well."
Check out 2 tracks by Hyperion below.
Check out Hyperion here:
Cyber Hate (Modern/Industrial Metal, Croatia)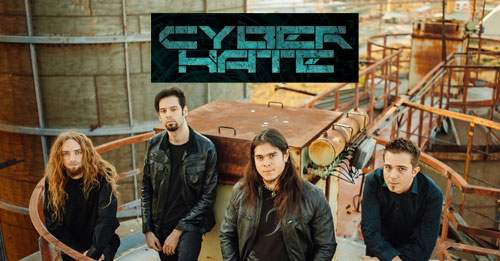 Cyber Hate was founded in the summer of 2012 in the city of Zadar, Croatia. Originally called Cyber Hell, the band consisted of four members: Marko Lovric, Lovre Petric, Jerolim Kinda and Dean Cvjetanovic. The general idea of the band was to create a sound that isn't very popular among Croatian bands, namely a mix of industrial and groove metal.
The band's current lineup consists of: Marko Lovric (vocals), Kristijan Bajlo (guitars/vocals), Vladimir Gundic aka our user FluffyCheese (guitars/backing vocals), Kristijan Saric (bass) and Dean Cvjetanovic (drums/programming).
Inspired by industrial metal bands like Rammstein, Oomph!, Pain, Rob Zombie, etc, Cyber Hate mainly use futuristic themes in their songs: "Being in the digital age is a blessing and a curse. On one hand you have a nearly infinite amount of information at the swipe of a finger, but on the other hand so much negativity and misinformation. It seems like people are becoming more and more dependent on computers while sacrificing real face-to-face social interaction."
At the moment the band released one EP called "Synthetic Evolution" in 2013 (under name Cyber Hell) - with the debut album "Beyond Human" released in 2015. Cyber Hate give concerts and currently working on their second full-length album.
And here's a quote from the band's guitarist Vladimir Gundic: "If I were to give some advice, I'd say to continue doing what you love! Be persistent because one day someone will recognize your talents and give you a shot!"
Check out Cyber Hate tunes below.
Check out Cyber Hate here:
So feel free to show your support for the bands, share your opinion in the comment section below and don't forget to post the information about your own band on our "Promote Your Band" subforum!