UG Gems: Phineas Gage, Violmace, Refract
Check out the new issue of weekly "UG Gems" project in which we show you 3 interesting bands our users play in.
N-D
Ultimate Guitar

N-D
UG editor. Music lover. Constant searcher of something interesting and unique.
Posted Nov 24, 2016 01:59 PM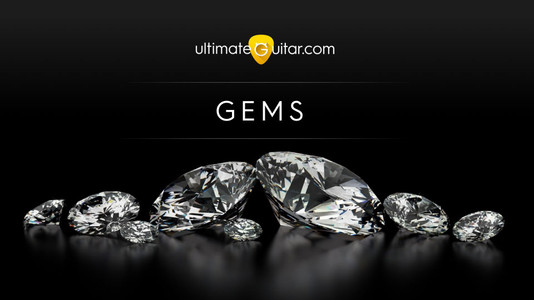 Hello, all music lovers here!
It's time to post a next issue of our new weekly project "UG Gems," in which we show you 3 interesting bands our users play in. And again we hope it will help musicians to find their listeners and will help music lovers to discover really interesting music that for some reason remains unheard yet.
So this week we have 3 bands: Refract (progressive metal/alternative metal, US), Phineas Gage (progressive metal/metalcore, UK) and Violmace (hard rock, Denmark). We launching voting for one of these bands as a band you want to know more about - and judging from your votes this week's spotlight band will be Phineas Gage.
Let's go!
Phineas Gage (Progressive Metal/Metalcore, UK)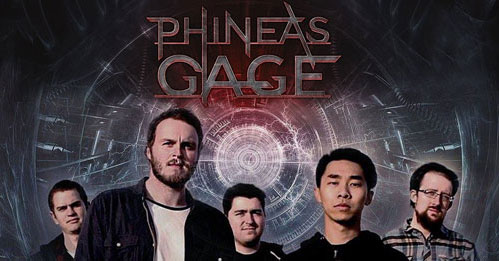 The band already released one EP "Pre-Emptive Strike" in 2014 and one full-length album called "Locus" in 2015, that was mixed by John Mitchell, who also mixed Architects' album "Daybreaker." Now Phineas Gage are recording their new album at Westland Studios in Dublin. The album will be mixed and mastered by former SikTh vocalist Justin Hill. Next year, they will be making a music video and touring as much of the UK as possible to support the new album!
Phineas Gage describe their music as a progressive metal due to the wide range of influences exhibited in the music and the technical nature of some of their songs. All of the band's members cited different bands as their main influences: Tony was listening to a lot of experimental metal bands like Poison The Well, The Ocean and The Contortionist when he wrote the early material; Liam brought more of a metalcore vibe into the mix when he joined, with influencers like Lamb Of God and In Flames. Karl is a huge Periphery fan and they definitely influenced his vocal style, as well as some of the riffs. Martin's favourite bands are Glassjaw, Deftones and The Dillinger Escape Plan, all of whom have influenced his playing style. Mitch's drumming is heavily influenced by death metal and thrash metal, and his favourite bands are Immolation, Meshuggah and Sepultura.
For 2017 the band has plans to make a music video and to tour through the UK to support the new album.
The band answered some of our questions:
- Do you have any fun stories about your band? (during the recording, tour, etc.)
One of the funniest, and most bizarre, things that happened to us was a drunk woman wandering onto our stage at a show in Bolton a few years ago and twerking during our set!
- What do you want to tell with your music to the listener?
We want them to headbang! We want to draw them in with our riffs, grooves and melodies and expose them to the various styles of music that we enjoy. Some of our lyrics are about the state of the world and can serve as a reminder of the needless violence most of us are fortunate enough not to have to face regularly. We also want them to know that it's ok to be in a prog metal band and write some of your songs in 4/4 haha.
- Wish something to our users, who also play music
Sounds generic, but keep at it! Struggles to find band members, opportunities for progression etc are extremely common but worth overcoming for the rewards of gigging and releasing music that you're passionate about.
Check out 2 tracks by Phineas Gage below.
"Zodiac," the single off the band's latest album:
"Your God Would Be Ashamed," a band's live favourite:
And check Phineas Gage on social networks:
Violmace (Hard Rock, Denmark)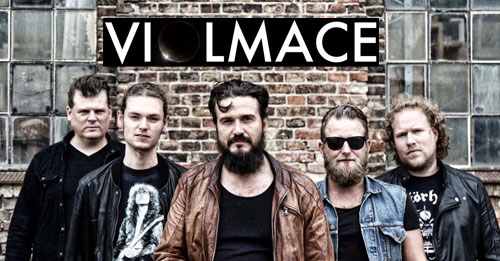 The band has released their EP "Without Roses" back in 2011, and since that Flemming Rasmussen (producer of "Master of Puppets" by Metallica and others) and Jan Langhoff (Aqua, Me & My) became their producers and sound engineers.
Violmace have signed a record deal (with who exactly is to be announced) and currently are booking concerts/festivals for the next year. The band has plans to play at domestic concerts, and hopefully abroad as well to "spread the Violmace 'vibe,' which to us means a real Nordic Rock band who focus on the melody, the live energy and interaction with the audience."
The release of their first full-length record "Within the Beast" is set up to December/early January 2017.
Listen to Violmace tunes below:
Check out Violmace here:
Refract (Progressive Metal/Alternative Metal, US)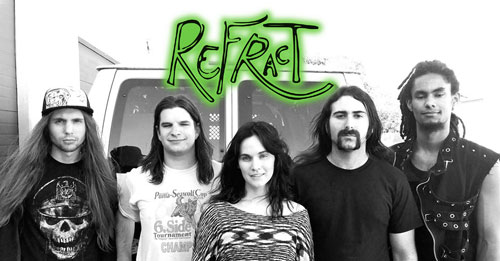 The band has numerous personal influences which are truly different: for Alex it's Tool, as he have always liked a prog metal sound; Elise brings her love of Black Sabbath into the fold; Justin brings a colorful palate of sounds inspired by everything from Pink Floyd to Megadeth. Nick, the band's drummer, is actually not a conventional metal drummer, he is more inspired by funk/jazz drumming and listens to bands like Phish and Lettuce often.
According to the band members, Refract are attempting to turn metal into something new: "We want to expand the genre of metal into something both more accessible and more experimental. Can we define it? We don't know but maybe listeners can."
Refract have recently released their debut self-titled album and plan on touring as soon as possible next year.
And here are two songs by Refract:
Also watch the band's live cover of Tool's "Sober":
Check out Refract here:

Promote Your Band" subforum!