UG Gems: Skeptikal, Svartelder, Lascaille's Shroud
Check out the new issue of weekly "UG Gems" project in which we show you 3 interesting bands our users play in.
N-D
Ultimate Guitar

N-D
UG editor. Music lover. Constant searcher of something interesting and unique.
Posted Dec 01, 2016 02:19 PM
Hello, all music lovers here!
It's time to post the next issue of our new weekly "UG Gems" project in which we show you 3 interesting bands our users play in. And again we hope it will help musicians to find their listeners and music lovers to discover really interesting music that for some reason remains unheard yet.
So we have 3 bands this week: Skeptikal (progressive rock/alternative rock, Mauritius), Lascaille's Shroud (progressive death metal, US) and Svartelder (progressive black metal, Norway). We launched voting for one of these bands as a band you want to know more about - and judging from your votes this week's spotlight band will be Skeptikal.
Let's go!
Skeptikal (Progressive Rock/Alternative Rock, Mauritius)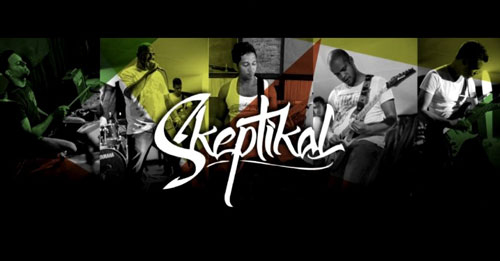 Back in 2013, Skeptikal won Nu Ravann Best Local Band in Mauritius by public vote, also being national winner at Global Rockstar 2014 contest and voted Artist of the Day there. As for now, the band is active but only on the local scene, having plans to write more songs for an album, play the maximum number of concerts possible, get known in the region and play outside of the country as well.
The band's lead guitarist Jean Paul Fortuno answered some of our questions:
- Do you have any fun stories about your band? (during the recording, tour, etc.)
When we were still a cover band, a string broke while playing the last song of the set on the first note of the final guitar solo. I left the stage angry, dropped my guitar while the band continued to play and drowned myself in vodka. Lesson learnt, always have a backup guitar, and the after-effects of vodka can be bad (or good if shared with interesting people - haha).
- What do you want to tell with your music to the listener?
We want to share our feelings about how we sometimes view the world.
- What famous band influenced your sound? Who inspires you personally?
Each member really has different and diverse influences. We wouldn't be able to answer to what do we sound like to be honest. As for me (Jean Paul), I am the 'prog' guy of the band. I love early Dream Theater, Porcupine Tree, Between the Buried and Me. Radiohead, RATM, Govan, Satriani, Massive Attack, Deftones, Tool are bands I am really fond of. I love sad music. I always find beauty in it. "Hand Cannot Erase" is currently on my playlist.
- Wish something to our users, who also play music
Create and bring something to the world and never stop playing even if your world falls apart.
Listen to Skeptikal tunes below.
"The Fall," the band's first official video:
"10,000 Letters" off the band's debut EP:
And check Skeptikal on social networks:
Svartelder (Progressive Black Metal, Norway)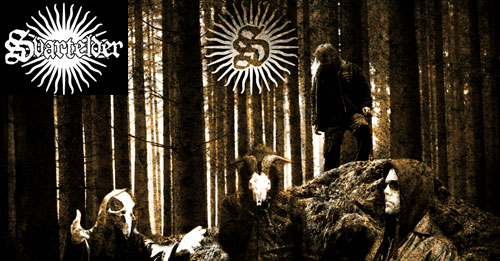 Maletoth has cited Ved Buens Ende as the band that comes to mind speaking of the avant-garde stuff. He also cites horror movies like "Sinister," "The Ring," and playing horror video games like "Silent Hill," "Layers of Fear" among his own influences.
The band already has released the "Askebundet" EP (2015) and debut album "Pyres" (2016) and already has plans to release their next album.
And to top it off, here's a quote from Maletoth: "Be original. Never utter the words: I want to have guitars sound like Kerry King or Dave Mustaine. Those guys have earned their merrits and it is not your place ride their tailcoat regarding tone and sound. So... Be brave, be original."
Check out 2 tracks by Svartelder below.
Check out Svartelder here:
Lascaille's Shroud (Progressive Death Metal, US)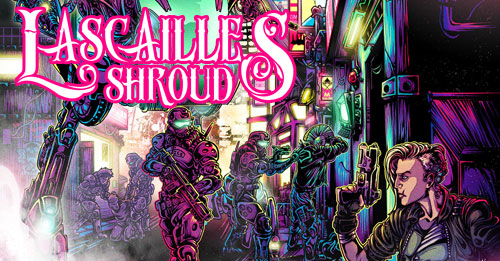 Lascaille's Shroud already released 3 science fiction themed concept albums about "nanomachines, alien intelligence, and universe ending nonsense," with two of these albums over two hours long on two discs. The band is a studio-only project while Brett has got another band that is more local and designed to be playable live.
Most inspiration for Lascaille's Shroud's music comes from non-musical sources, while the most of inspiration for USER's book writing comes from musical sources. Lascaille's Shroud name comes from the "Revelation Space" sci-fi novels by Welsh writer Alastair Reynolds and refers to a vast spatial anomaly constructed by aliens which is important to the novels' plot. The band borrows concepts from this novel, Stephen Baxter's "Ring," the "Mass Effect" video game, and more. Some of the references can be found on the cover of the third album, "The Roads Leading North," which was made by Brett's friend Bo, the illustrator for it.
Lascaille's Shroud has just finished writing the fourth album, which is expected to be out in mid-2017.
Listen to Lascaille's Shroud tunes below.
"Extinction: Swarming the Sun," described as the most everyone's favorite from the first album ("features a shit ton of audio ripped from 'Mass Effect'"):
"When Sleep Takes Us," which Brett cited as the best song he has written thus far:
Check out Lascaille's Shroud here:

Promote Your Band" subforum!