UG Gems: Subnuba, Against Evil, Landforge
UG launching a new weekly project called "UG Gems," in which we'll show you 3 interesting bands our users play in.
N-D
Ultimate Guitar

N-D
UG editor. Music lover. Constant searcher of something interesting and unique.
Posted Nov 10, 2016 02:03 PM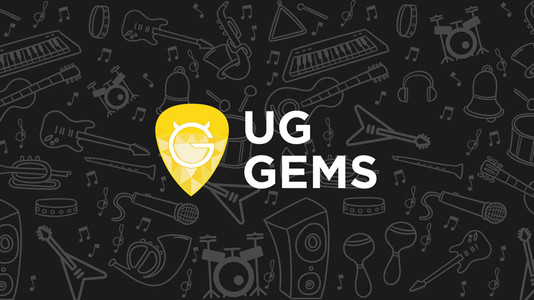 Hello all music lovers here!
We all know that Ultimate Guitar is a great place for everyone who really loves music in its different forms! And maybe not everyone knows about it, but there are A LOT of talented musicians among our users. But it's always very difficult for your band to be heard in this vast flow of information around us. One possible solution is to attract the attention of music label - but it's very difficult too.
So we at Ultimate Guitar decided to start project "UG Gems," which will help musicians to find their listeners and will help music lovers to discover really interesting and decent music that for some reason remain unheard yet.
So we chose 3 different bands our users play in. Those band we think deserve to be heard. We hope you'll support independent music and give your feedback - and of course post information about your own band on our "Promote Your Band" subforum!
Let's go!
Subnuba (Progressive/Death Metal, USA)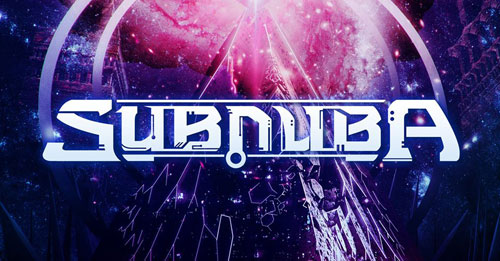 Cited Between the Buried and Me as one of the biggest influences (with Yes being personal influences for Adrian himself as the first band that got him interested in playing music), Subnuba released 2 singles for the current moment, remaining studio/recording band at this point. Now Subnuba focusing on writing and recording a full-length album for next year. Also, the band has plans to play shows in the near future.
Adrian Ocana, the guitarist of Subnuba, answered some of our questions:
- Do you have any fun stories about your band? (during the recording, tour, etc.)
This is more of a fun fact, but we're always trying to incorporate unusual instruments and sounds into our music. We've gotten some pretty ridiculous sounding ideas as a result, some of which will probably never see the light of day. Although it might sound funny, we're currently working on a song that has marimba sounds and another that mixes math rock and death metal.
- What do you want to tell with your music to the listener?
Like many other progressive bands have done, our goal is to show listeners how stylistically diverse and boundless music can be.
- Wish something to our users, who also play music
If you ever feel like you've hit a plateau with your playing or you're experiencing writers block, I find that it helps to shake things up and try learning a style you wouldn't usually play. It could be a different genre or the use of different techniques works too.
Check out both Subnuba singles below:
And here are the links to Subnuba:
Against Evil (Heavy Metal, India)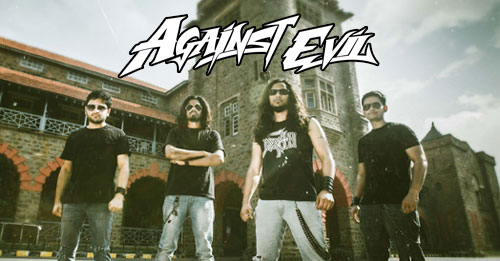 Against Evil calls their most proudest achievement the moment when their song "War Hero" got featured on a compilation CD along with the October 2015 edition of "Metal Hammer" magazine with bands like Children of Bodom, Trivium, etc. They also won the "Best Emerging Artist 2015" award given by Rolling Stone Magazine, India and the "Best Metal Artist 2015" award given by Radio City, popular radio station in India.
And though metal music isn't very popular in India, Against Evil has plans to make their music reach out to audience beyond India and to perform in countries like the UK, Germany, the USA, etc.
So Shasank, lead guitarist of the band, answered some of our questions:
- Do you have any fun stories about your band? (during the recording, tour, etc.)
We come from a city that has absolutely no rock and metal scene and not many people knew about us in the country when we first started out. We were playing our very first out-station gig along with a couple of other bands and we were surprised to see a lot of people buying our CD's and wearing our tshirts. They even knew the lyrics to our songs and were singing along. This was the most coolest moment for us as a band and it is something which we will never forget.
- What do you want to tell with your music to the listener?
With our music we would like to take the listener on a journey to the land of Heavy Metal! With catchy riffs, melodic vocals and pounding drums, its best enjoyed with the volume cranked to full along with some chilled beer!
- Wish something to our users, who also play music
Hey guys! Please do check out our music and do follow us on Facebook, YouTube if you like our music. I would like to thank the entire team of Ultimate-Guitar for helping many guitar players including myself with such amazing content and of course my fellow users for all your contributions on this site...Kudos!!
Give a listen to Against Evil songs below:
Check out Against Evil here:
Landforge (Post-Metal/Doom Metal, UK)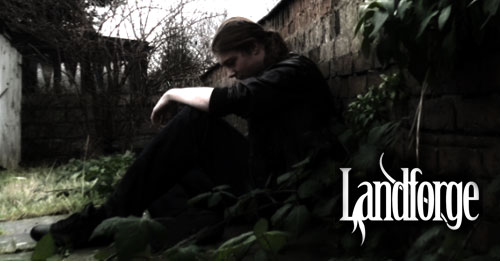 Stephan cited Cult of Luna and This Will Destroy You as two his most constant influences over the years, as well as Dark Tranquillity as a "perfect example of how a band's sound can change and mature while still remaining faithful to their origins."
And another person who inspired Stephan is a writer Sir Terry Pratchett: "My own father died of a neurodegenerative disease similar to Pratchett's, and the way that Pratchett worked tirelessly to raise awareness while still making the effort to continue writing for as long as he could, is a huge inspiration to me."
Also Stephan answered some our questions:
- Do you have any fun stories about your band? (during the recording, tour, etc.)
I don't tour, and most of the recording process consists of me sitting in my room with a guitar swearing loudly whenever I screw up a take, so there's not really much room for fun stories there. I think the most amusing thing that's happened is me being recommended my own band. I was having a discussion with someone about music tastes, we were kind of ping-ponging obscure band recommendations, and I ended up getting sent a link to one of my own tracks. Not exactly a side-splittingly hilarious story but I found it funny at the time.
- What do you want to tell with your music to the listener?
Despite the fact my music is instrumental, I still try to tell a story with each track- even if it is a very vague and nebulous one. Each track is named after a vague concept I was aiming to describe while recording it, and all my releases (with the exception of the third, which is more a compilation of tracks that didn't fit anywhere else), are essentially concept albums which arrange the imagery of the separate tracks into an overarching "big picture." My first release, "Creation Cycle," depicts the creation, emergence of life, and subsequent destruction of a planet, while "Servitude to Earth" describes the descent of a kingdom into war. They're very vague concepts but I prefer it that way - it leaves each track open to personal interpretation.
- Wish something to our users, who also play music
If you want to write and record your own music, don't be put off if you feel like you don't have the right equipment or the necessary skill to go through with it. Don't be afraid if first time round you can't get something mixed perfectly, or if you can't sound like your favourite artist. I recorded my first album after about 3 years playing guitar (sloppily), on pretty much a zero budget, and I still managed to release it. Sure, I'm not exactly the next Kanye but I am still pleased with what I have managed to accomplish so far. If I can do it, you sure as hell can too.
So listen to 2 tracks by Landforge:
And one more quote from Stephan: "When I first started I set myself a personal objective of making each subsequent album better than the last - either in terms of production quality, songwriting, or both - and that's something I also intend to stick to."

Check out Landforge here:

Promote Your Band" subforum!