UG Gems: The Invict, Semmelweis Reflex, Shark Club
Check out the new issue of the "UG Gems" project in which we show you 3 interesting bands our users play in.
N-D
Ultimate Guitar

N-D
UG editor. Music lover. Constant searcher of something interesting and unique.
Posted Jan 19, 2017 04:41 PM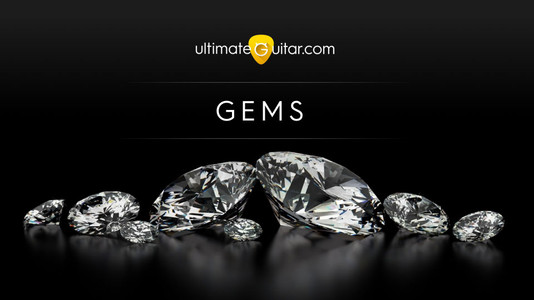 Hello again, all music lovers here!
"UG Gems" is back with its new issue - first in 2017! "UG Gems" is a project in which we show you 3 interesting bands our users play in. And again we hope it will help musicians to find their listeners and music lovers to discover really interesting music that for some reason remains unheard yet.
So we have 3 bands this week: Semmelweis Reflex (progressive metal/fusion, Sweden), Shark Club (alternative rock/indie rock, US) and The Invict (progressive death metal/groove metal, Netherlands). We launched voting for one of these bands as a band you want to know more about - and judging from your votes this week's spotlight band will be The Invict.
Let's go!
The Invict (Progressive Death Metal/Groove Metal, Netherlands)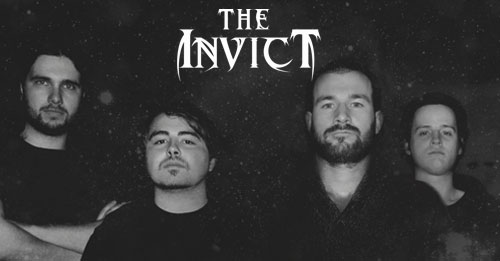 The Invict are a progressive death metal/groove metal band from 's-Hertogenbosch (aka Den Bosch), Netherlands (also known as Holland). They started out as a 3-piece band in 2013 and around December 2013 the band was finally complete and started writing. The band's current lineup consits of: Teun van de Boom (vocals), Bas Peters van Nijenhof aka our user baspvn (guitars), Giovanni Brouwers (guitars), Jesse van der Roest (bass) and Tim Driessen (live session drums).
The band members cited bands like Gojira, Behemoth, Meshuggah, Textures, Conquering Dystopia as their main influences, with Bas Peters van Nijenhof's personal inspirators being Joe Duplantier from Gojira and Bart Hennephof from Textures (who is also a Bar's guitar teacher). Also, Bas Peters van Nijenhof has his solo progressive metal/djent project called Pevanni.
At the moment The Invict have released a demo back in 2014 - and their debut EP "This Cracking Shelter" (2015).
The band playing shows around February 2015 and have played around 20-25 shows since then, from the small clubs to some big festivals. For 2017 The Invict have plans to release a new record and hopefully do some bigger shows and festivals.
And the band's guitarist Bas Peters van Nijenhof answered some of our questions:
- Do you have any fun stories about your band? (during the recording, tour, etc.)
Last year we played a festival in Holland called Veghel Deathfest and we had decided to play a brand new song there, then suddenly in the middle of that song, Mariah Carey started playing through the PA. I guess someone forgot to pull out their MP3, it was a magical moment. Mariah Carey never sounded that brutal before.
- What do you want to tell with your music to the listener?
The lyrics are very open to your own interpretation, they're very personal. Other than that we definitely want people to have fun listening to us and at our shows. Just have a good time and bang your head!
- Wish something to our users, who also play music
As cliché as it sounds, keep on practising, on your own and as a band. Never give up and work hard. Keep it interesting for yourself and sometimes try to think outside of the box.
Listen to The Invict tunes below.
And check The Invict on social networks:
Semmelweis Reflex (Progressive Metal/Fusion, Sweden)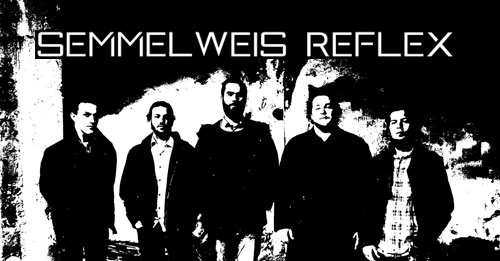 Semmelweis Reflex was founded in the spring of 2013 in Stockholm, Sweden. The band was originally created with no clear direction or constraints of genre and image, but then Semmelweis Reflex experimented a bit and ended up mostly writing in the style of progressive metal and rock. The band's current lineup is the same as the original: Marc Estman (drums), Raúl Vicente (bass), Angel Krotnev aka UG user NotSoSuperJerk (guitar), Leon Olas Rosén (piano/keyboards) and Tobias Bellaagh Johansson (vocals).
The band are not performing live as the band's members are geographically separated (keyboardist and drummer are studying music at different institutions on the opposing ends of Sweden while the rest of the band is in Stockholm at the moment), but Semmelweis Reflex hope to be playing live as soon as they can, hopefully in 2017.
The band released its debut album "Remnants" in 2016, and according to the band, "it's a concept album set in a dystopian world and shows the perspective of several people in this world. Musically, it's a mix between modern and retro prog with quite modern compositions and semi-vintage production."
Quoting the band's guitarist Angel Krotnev: "We try to explore interesting scenarios in the concept we have created. This includes both the macro and micro of a world that favors greed and short sightedness over sustainability and longevity. And a thing or two about some negative aspects of modern society such as depression, narcissism and the feeling of emptiness in a connected world."
For now Semmelweis Reflex are in the process of writing their second album.
And another quote from Angel Krotnev: "What I wish for everyone is to gather the courage to do the thing they desire more than anything else. To be bold and kind and to work hard. Reaching for those big dreams is not a waste of time when death is certain and afterlife isn't."
Check out 2 tracks by Semmelweis Reflex below.
Check out Semmelweis Reflex here:
Shark Club (Alternative Rock/Indie Rock, US)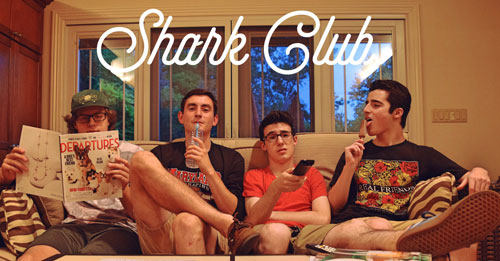 Shark Club are an alternative/indie/punk band formed in late fall of 2015 in Central New Jersey. The band's current lineup includes: Jake Britton (guitar/vocals), Russell Cerminaro aka our user Russcool (guitar/vocals), Eric Ciparis (bass) and David Juro (drums).
The band was formed when Jake Britton showed his good friend Russell Cerminaro his very first song, and they decided to play music together. They found a bassist in Russell's friend Eric Ciparis who he used to jam with, with the David Juro, who used to drum in another band with Russell and a mutual friend of Jake and Eric's, being the band's newest member.
At the moment Shark Club released one EP "Slowly... Very Slowly" and 2 full-length albums: "Kru, You Idiot" and "Michigan."
With the band's biggest influences being Modern Baseball and The Front Bottoms, Shark Club crafting their own sound.
As for now, the band has plans to play more shows around New Jersey and hopefully recording some of the newest material they currently have.
And here's a quote from the band's guitarist Russell Cerminaro: "If music is something you love doing, never drop it. Right now, the majority of Shark Club is in school studying other stuff to prepare for our future careers, but we always find time for music. And when you do find the time for your music, don't be lazy about it. If I come home on a weekend, I make sure I record at least one or two demos and send it to the guys. We are always sending our stuff around and thinking of ideas of how we can get better or build a bigger audience. If you are truly passionate about it, none of this will feel like a chore."
Listen to Shark Club tunes below.
Check out Shark Club here:
So show your support for the bands, share your opinion in the comment section below and don't forget to post the information about your own band on our "Promote Your Band" subforum!