UG Gems: Ultimate Guitar Team Special Edition
In this special edition we'll show you some bands members of UG Team play in.
N-D
Ultimate Guitar

N-D
UG editor. Music lover. Constant searcher of something interesting and unique.
Posted Dec 22, 2016 03:40 PM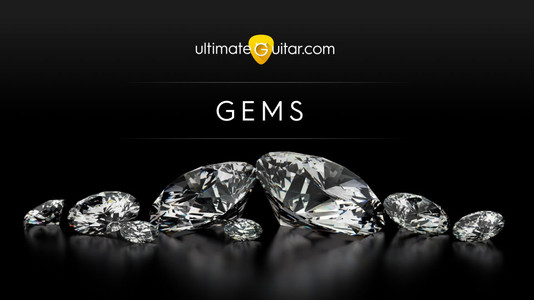 Hello, all music lovers here!
If you remember, this year we launched our new weekly project "UG Gems," in which we show you 3 interesting bands our users play in. The main purpose of this project is to help musicians to find their listeners and will help music lovers to discover really interesting music that for some reason remains unheard yet.
And we at Ultimate Guitar have and had A LOT OF different musicians and other talented guys and girls from different cities and countries (you know, it's Ultimate Guitar after all :)). So in this special edition of UG Gems we decided to show off bands and projects that feature members of our own UG Team: programmers, designers, writers, etc, etc.
So let's start!
AOKA (Indie Pop/Alternative Rock)
UG Team members: Victoria Bobrova - Ultimate Guitar office manager; David Mandelshtam aka mandelstamdavid - UG tab manager; Eugene Lysy aka tigermetal - designer and product manager of Tonebridge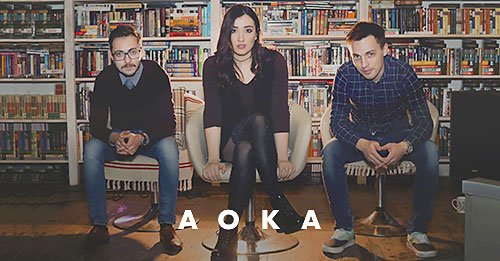 AOKA project was started by Victoria Bobrova in 2016 when she lived for some time in Moscow, Russia (though the project took its roots from Victoria's previous band "Moy Dekabr" ("My December" in Russian), formed in Temirtau, Kazakhstan). But then she moved to Kaliningrad to work in the Ultimate Guitar office, where she met her future bandmates Eugeny and David. Originally AOKA was a studio project by Victoria, but now the band finally has a full lineup: Victoria Bobrova (vocals), David Mandelshtam (guitar), Eugene Lysy (bass) and Dmitry Volkov (drums).
AOKA already released 3 singles and have plans for upcoming live shows, video clip and full-length album. And though the band has a lot of different influences and is still finding its own sound, Victoria cited Björk as her own personal muse and inspiration.
As Victoria says, the main intention of AOKA's music is to "wake up listener's inner child - it's great to be forever young and never forget that you can afford yourself to relax as in a childhood."
And here are the band's wishes to our readers who also make music: "Find you own unique sound and do what you really love 24 hours per day."
Check out 2 tracks by AOKA below.
Here's an acoustic performance of the song "Bambi Kisses":
Check AOKA on social networks:
Come Together! (Punk Rock/Alternative Rock)
UG Team member: Eugene Lysy aka tigermetal - Ultimate Guitar designer and product manager of Tonebridge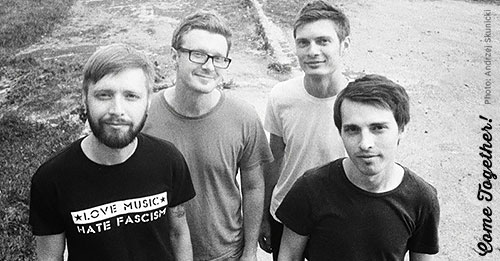 Come Together! are a punk band founded in Minsk, Belarus in the end of 2009. Since then, they played at more than 70 shows in Europe and Russia, recorded two EPs and one full-length album, were featured in MRR zine, Dying Scene and a couple of American punk rock radio stations.
After their 2014 Autumn European tour Come Together! played a big show in their hometown Minsk and then put project on a break. Now all band members live in different cities, and according to Eugene, it's really hard to do rehearsals or create new songs, so, basically, the band is on hold now.
The band's lineup consisted of (in different periods): Eugeny Lysy (guitar/vocals), Andrew Motolyga (bass/backing vocals), Dmitry Halas (guitar/backing vocals), Vova Kupracevich (drums), Julia Guschenskova (guitar/vocals), Egor Dudarenko (drums) and Sergei Kolob (drums).
Come Together! were hugely influenced by such bands as Black Flag, Rise Against, Bad Religion, Against Me!, Hot Water Music and many others. Also, according to Eugeny, Belarussian local bands like My Dog's A Cat and Tlushch had a big impact on them. As most punk rock bands, they sang about their lives, music, religion and the policital situation in their home country.
And here's the band's message to the UG community: "Stay true, do what you heart tells you, work hard, never give up and play as many shows as you can!"
Check out 2 tracks by Come Together! below.
Check out Come Together! here:
Alex Flyffyman (Electronicore/Progressive Metal)
UG Team member: Alexey Abdullin aka AlexFluffyman - Ultimate Guitar tab manager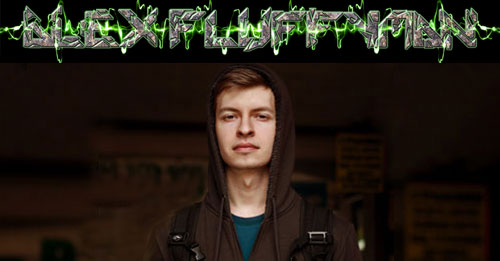 Alex Flyffyman is a one-man project formed in Kaliningrad, Russia in 2011. Alex played drums in many different bands since 2007, then he formed his own band Death For Salvation, that was active until 2011 released only one EP. Since that Alex decided to write his own electronic music, on his keyboards and drums, experimenting and finding his own signature sound.
At the moment Alex Flyffyman released debut EP "Transformation" (2012), 2 albums ("Range of Variants" (2013) and "From Gold to Grey" (2015)) and 2 singles. Alex is a sole author and composer, playing with a help of different session guitarists. For now Alex has plans for his third full-length album.
And here's the message from Alex to all musicians: "I want to wish patience to all of you. If something doesn't work out, that is not the reason enough to give up music. Always start from small things and then improve whenever you have passion and energy. Don't make yourself doing anything, do what what you want as only this way you can achieve success."
Check out 2 Alex Fluffyman tracks below.
Check out Alex Fluffyman here:
Draw My Soul (Rapcore/Metalcore/Electronic)
UG Team member: Victor Kolb aka violetmonox1 - Ultimate Guitar frontend developer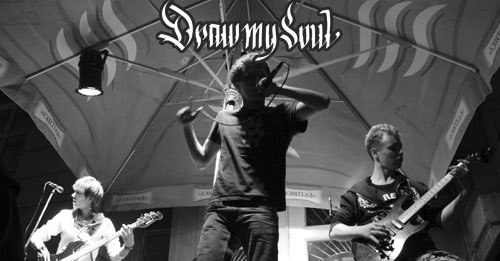 Draw My Soul were originally formed in Central Asia back in 2012 - in Bishkek, Kyrgyz Republic. Since then the band has had a lot of lineup changes, changing about 10 different members, with the only original members remaining Victor Kolb (electronic/vocals) and Ivan Yurchenko (bass/guitar/backing vocals). After that Victor moved to Kaliningrad, Russia, where he gathered new lineup.
Since its foundation Draw My Soul recorded 2 albums ("Tak Chasto" ("So Often") and "Melodeklamacia" ("Melodeclamation")). Melodeclamation is some kind of poetry accompanied by music. Second album was split on numerous "pages" - songs, with most of them based on different books.
Victor named Smash Hit Combo, Kashiwa Daisuke, mr. Bill among his personal influences: "These guys are mostly unknown, but they're very cool!"
Right now the band has plans to write new material, focusing on more electronic sound.
And here are Victor's words to all musicians here: "You are lucky. You are doing something that can not be done by many. You draw your souls."
Check out some tunes by Draw My Soul:
Check out Draw My Soul here:
First Rebirth (Dark Downtempo/Trip-Hop/IDM)
UG Team member: Anton Chirtsov aka N-D - Ultimate Guitar editor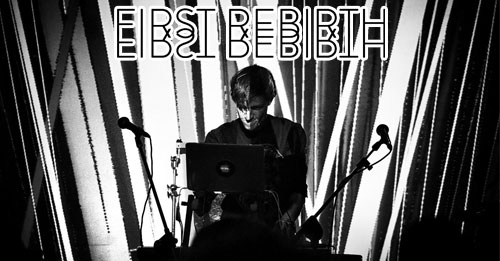 First Rebirth is an electronic one-man project formed by Anton Chirtsov back in 2005 - though the project stepped in its active phase in 2009. First Rebirth blurs genre boundaries, combining a lot of different influences - from dark ambient, trip-hop and IDM to world music, industrial and power electronics etc - but as Anton says, these are only stamps and labels: "The main thing for me is to express what I feel and what's inside me."
The project released debut EP on Portugal label Enough Records back in 2009 (which was named number 3 among the best netlabel releases of that year according to Netaudio Berlin 2009 festival) and full-length album "Inner Darkness, Outer Light" (2014) through the one of the most rapidly developing experimental electronic music labels Abstrakt Reflections.
While originally intended to be studio-only project, now First Rebirth performs his music live on various concerts and music festivals. First Rebirth describes his music as "a journey to the shards of subconscious and memory fragments through the prism of emotions."
For now the project is aimed at the release of the new album which is expected to be out in 2017.
Some wishes from Anton to our readers: "Always beleive in yourself and stay true to your ideals. Be sincere in all that you're doing - and enjoy this journey called Life."
Listen to First Rebirth below.
And here's an excerpt from First Rebirth live performance:
Check out First Rebirth here:
Atlantida (Heavy Metal)
UG Team member: Marko Jovanovic aka jomatami - Ultimate Guitar writer/editor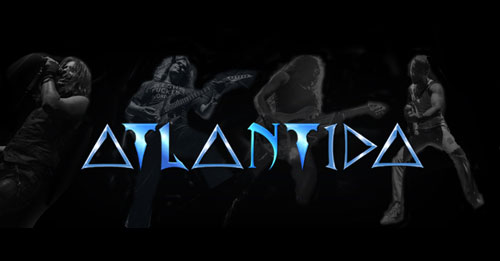 Atlantida ("Atlantis" in English) were formed in Belgrade, Serbia back in 2006, with our own writer/editor Marko Jovanovic joining the band in 2009. Originally a power metal band, later Atlantida changed their style to heavy metal.
The band released 3 studio albums, played at more than 100 gigs, opened for Judas Priest, Whitesnake, and Tim "Ripper" Owens, but since 2013 the band's been mostly inactive.
The last known lineup is: Nemanja Savic (vocals - now also a member of a major Serbian band called Neverne Bebe), Dragisa "Gisha" Djordjevic (guitar - now the right-hand man of Pellek, the most subscribed metal dude on YouTube), Sinisa Prodanovic (guitar), Vladimir Ruzicic Kebac (drums) and Marko Jovanovic (bass).
Atlantida were recently approached by their label to release a Best Of record with re-recorded versions of about a dozen songs. It'll be dropped on vinyl and CD and according to the band members that's about the only thing coming up for the band.
And here's the wish to our readers and musicians from the band's bassist Marko Jovanovic: "Be productive."
Watch two music videos by Atlantida below:
Check out Atlantida here:
Monster City (Hard Rock)
UG Team member: Alec Plowman aka alecplowman - Ultimate Guitar writer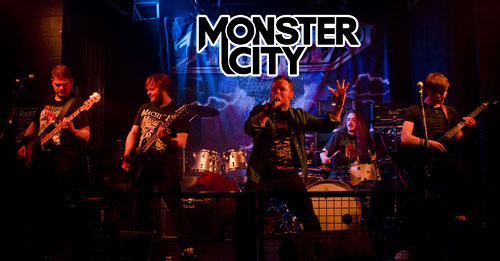 Monster City were founded in Norwich, England in 2014 as a hard rock band, with main influences including "Black Album" era Metallica, Soundgarden, Alter Bridge and Stone Sour. And according to the band members, with the latest batch of songs they've written, Monster City are even closer to the heavy metal side of things.
The band's lineup features: Alec Plowman (vocals), Richard Hemming (guitars), Steven McIlwaine (guitars), Jack Chambers (bass) and Gareth Blayney (drums).
For now Monster City are very much active, gig regularly and have released their debut self-titled EP. The band have plans to release their live album, record a new EP early next year and they've also got "a couple of exciting multi-media projects in the pipeline."
Here's what band's trying to express through their music: "Collectively, we found rock and metal to be an incredibly empowering force when we were growing up. If we can empower people with our music, then we'll know we're doing the right thing."
And here are some words from the band's vocalist Alec Plowman to our readers: "My advice to users who are thinking about starting a band would be 'get out there and do it!' Lots of people fall into the trap of planning world domination in their bedroom for years, but never actualizing those plans. Put yourself out there, get on the scene, meet people and do it for the love of doing it. It's well worth it, because being in an awesome band is one of the most rewarding things you can do."
Check out 2 songs by Monster City:
Check out Monster City here:
And this is the last edition of UG Gems for this year - but we'll back very soon in 2017, discovering more interesting bands our users play in. So show your support for the bands, share your opinion in the comment section below - and if you want your own band to be featured in one of our UG Gems editions - don't forget to post the information about your band on our "Promote Your Band" subforum!