UG Gems: Uncle Fester, Goresoerd, Fall of Emotions
Check out the new issue of weekly "UG Gems" project in which we show you 3 interesting bands our users play in.
N-D
Ultimate Guitar

N-D
UG editor. Music lover. Constant searcher of something interesting and unique.
Posted Dec 08, 2016 01:21 PM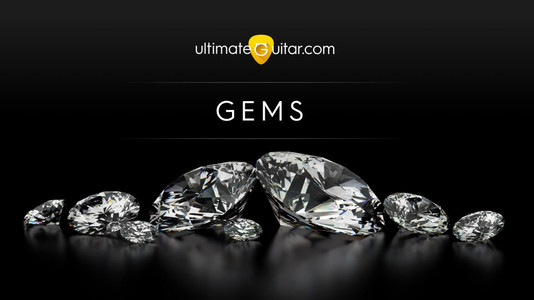 Hello, all music lovers here!
It's time to post the next issue of our new weekly "UG Gems" project in which we show you 3 interesting bands our users play in. And again we hope it will help musicians to find their listeners and music lovers to discover really interesting music that for some reason remains unheard yet.
So we have 3 bands this week: Fall of Emotions (symphonic metalcore/power metal, Sweden), Goresoerd (death metal/groove metal, Estonia) and Uncle Fester (progressive rock/alternative rock, New Zealand). We launched voting for one of these bands as a band you want to know more about - and judging from your votes this week's spotlight band will be Uncle Fester.
So let's start it!
Uncle Fester (Progressive Rock/Alternative Rock, New Zealand)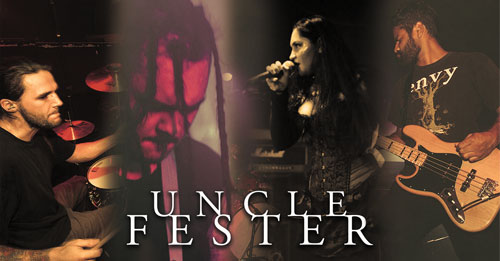 Collectively the band is influenced by the likes of: Deftones, Meshuggah, Karnivool, Lamb of God, Tool, Pink Floyd, Opeth, etc. Band's bassist Adam says that Tool influenced Uncle Fester greatly, with him jamming some Tool with Kerry when they were housemates, before he had joined the band. Personally Adam gets inspiration from heavier bands like Lamb of God, electronic ones like Massive Attack or ambient groups like Aes Dana and Biosphere.
Uncle Fester just recently released their debut self titled EP and have plans for an upcoming full-length album with touring on the cards too.
So the band's bassist Adam Chetty answered some of our questions:
- Do you have any fun stories about your band? (during the recording, tour, etc.)
One night when we were playing a show and I had quickly written up 4 set lists for each of us to use on stage. Unfortunately I "missed" a song on one of the setlists and threw Kerry [band's guitarist] off a little. I'll never forget the look he gave me from across the stage... it's sort of become a thing to check each setlist is the same before the show now. There's been speculation that it was actually a prank but I won't go into that.
- What do you want to tell with your music to the listener?
There's no over-all theme or message in our music. I think its safe to say we each like to get taken somewhere when listening to music, so we'd like the same for our listeners. If you interpret/relate to our music in your own way, hold onto that and don't let anyone tell you otherwise what the music is about.
- Wish something to our users, who also play music
I read an article on UG not so long ago about Neil Peart from Rush - "If Your Music Can't Support You, It Can Still Nurture You." I agree whole-heartedly with him. I'd encourage people to play music from a creative space rather than a place of financial gain, competitive mindset or an ego boost. If you find your band or solo project isn't getting anywhere and it's bothering you, then take a moment and think hard about why you're doing it in the first place. You want to do it because you enjoy it; because you're happy and want to capture how you feel at that time or because you're suffering and can't let go of something in your past and you need to get it out.
Listen to Uncle Fester tunes below.
And check Uncle Fester on social networks:
Goresoerd (Death Metal/Groove Metal, Estonia)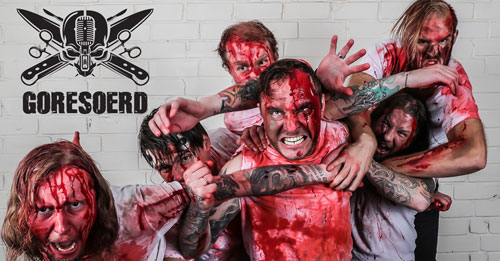 A project started out in 2004 as Stig and Kari (band's guitarist from 2004 to 2008) from death metal band Symbolic State playing and experimenting with grindcore, but it quickly evolved into something unique on the Estonian scene, with influences varying from mainstream rock to crust hardcore.
At the moment Goresoerd have already released an EP, split with Finnish death metal band Tukkanuotta and four studio albums: "Goremarket Mid-Prices" (2007), "Tudruk Ja Surm" ("Maiden and Death") (2010), "Asulum" ("Asylum") (2013) and just issued "Antikeha" ("Antibody") (2016).
The band played at numerous shows and festivals in Estonia, Lithuania, Latvia, Finland, etc, opened up for such acts like Amorphis, Stam1na and Six Feet Under. At the moment Goresoerd are working on their latest album "Antikeha" promoting tour in Europe, carrying out plans for more shows and albums.
Check out 2 tracks by Goresoerd below.
Check out Goresoerd here:
Fall of Emotions (Symphonic Metalcore/Power Metal, Sweden)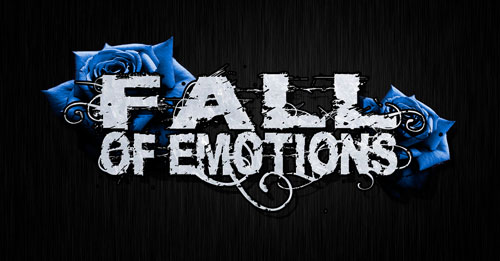 Also Tom Strandberg has a solo side project with cinematic music aimed to help to aid nature and wildlife (he has recently released his debut EP "The Nature Calls").
At the moment Fall of Emotions have released debut EP "Between Two Worlds" and single "Reborn." The band's future plans involve recording more music and taking more gigs with the main focus on finding new members and getting back on track.
Listen to Fall of Emotions tunes below.
Check out Fall of Emotions here:

Promote Your Band" subforum!