Weezer, Avett Brothers and Wu-Tang Clan to Headline at South by Southwest Conference
Joined by 134 other artists.
Niass
Ultimate Guitar

Niass
Serial Walken comma user. Stroopwafel enthusiast.
Posted Mar 10, 2017 01:23 PM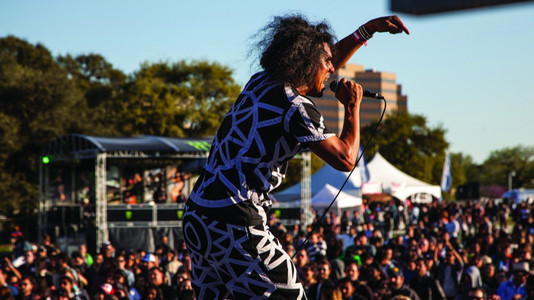 In 1987 South by Southwest conference was a small event which purpose was to showcase the talents of Austin.
That year, 150 people registered to attend the ceremony, a number that swelled to 700 on opening day. And the number has been growing ever since.
This year's sprawling 10-day event, which opens Friday, March 10, with a keynote address from is expected to draw more than 140,000 ticketholders, many of whom are massively influential in film, media and technology.
The conference and festival now known as SXSW - or just "South by" - includes a job fair, a trade show and keynote speeches from an impressive array of moguls and innovators.

So if you happen to be in Austin, Texas, next week, that will be one hell of an event.

This year the music section will be highlighted by folk favorites "The Avett Brothers", nerd rock superstars "Weezer", and hip-hop greats "Wu-Tang Clan". Like the Wu, this music list "ain't nuthin' to fuck wit." There will also will be and impressive selection of talks that should satisfy most musical tastes. There's Nile Rodgers' keynote (15 March, 11am, Austin Convention Center), where he'll talk about his career and position as one of the most sampled songwriters ever; while the Beats1 main man, Zane Lowe (16 March, 11am, Austin Convention Center), will also talk shop at his keynote on Friday and for those who don't want to stop, Mick Fleetwood (15 March, 5pm, Austin Convention Center) will talk about his time in a little-known 70s rock act. The musical offerings this year throw up the usual mix of interesting official showcases and potentially more interesting unofficial goings on off-site. Of the officially sanctioned slots, you'd struggle to find a more fun-sounding evening than the K-Pop Night Out (17 March, 7pm, the Belmont), where Red Velvet, Hyolyn of SISTAR and the hip-hop stars Drunken Tiger all preach the gospel of Seoul.