Workout Music: Beast Mode
Let your playlist do its magic
Maria_Pro
Ultimate Guitar
Posted Jun 01, 2017 08:56 AM
Considering that we live in an era of office clerks, working out is essential to the majority of people. Admit it, sometimes it's even fun to go for a jog or to hang out at the gym with the guys and hit some weights while listening to favorite music. Have you ever noticed that your results depend on what you're listening to while working out? Well, that's not just your imagination, it's science, bro.
It all started in 2007 when the USA Track & Field banned the use of headphones and portable audio players at its official races. The rule was created "to ensure safety and to prevent runners from having a competitive edge." This rule caused a wide resonance among athletes. They were not ready to part with their favorite headphones.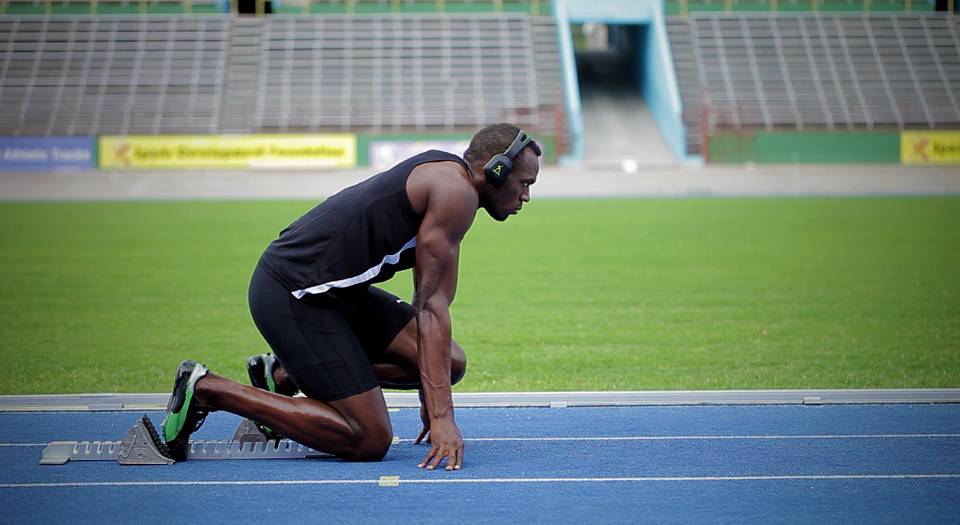 The world-leading researcher, Dr. Costas Karageorghis, stated that music distinctly enhances athletic performance. Also listening to music results in higher heart rate during the warm-ups as well as increases peak anaerobic power after the warm-up. Music can reduce your rate of perceived effort by 12% and improve endurance by 15%. One of the greatest distance runners in history, Haile Gebrselassie, synched his stride to the "Scatman" song when breaking the ten thousand meter world record. He selected this song because the tempo was a perfect match for his target stride rate.
Some athletes use music to be "in the zone" during their training. The American swimmer Michael Phelps, who won 7 gold medals and set 5 world records at the 2007 FINA World Championships, likes to listen to Lil' Wayne while training. He strives to focus on the inspiring lyrics such as: "Yes, I'm the best, and no I ain't positive, I'm definite I know the game like I'm reffing it".
Research has consistently shown that the synchronization of music with repetitive exercise is associated with increased levels of work output. This applies to such activities as rowing, cycling, cross-country skiing, and running. Musical tempo can regulate movement and thus prolong performance. According to a recent study, those who cycle in time to music require 7% less oxygen to do the same work as those who cycle with background (asynchronous) music.
In 2013 researchers at the Max Planck Institute have created gym equipment that double as musical instruments: you play them by exercising. The study shows that the action of producing music with workout is highly motivating and results in less noticeable exertion during exercise. Who knows, maybe with time this invention will evolve into a new form of jam (or gym?) sessions!
Tips on how to choose the right music
When creating your own playlist for work outs, it is important to evaluate the type of mindset you want to achieve for a particular workout. Evidently, you can move along at a faster pace while listening to a faster tempo, tor slow down to a more graceful pace to a slower tempo. If your movements are steady and rhythmic, the music should not change it's temp. For example, British rowing Olympic gold medalist James Cracknell, uses the Red Hot Chili Peppers rhythms during training.
If you want to warm up on a gym bike at 65 rmp pace, commercial dance music, usually in the range of 120 to 130 bmp, will do the trick. Listening to it you will be able to take half a pedal revolution to each beat of the music. There are some on-line services that may help you to select the best songs for your playlist. Check out https://songbpm.com/ or http://jogtunes.com/jtc/jtcplaylists1.php.
Please share your go to jams that help to achieve your goals during workout sessions in the comments below!