Youngest Participant Wins Guitar Center's 27th Annual Drum Off Competition
18-year-old Tony Taylor Jr. amazed the judges and won a prize worth $45,000.
UG Team
Ultimate Guitar

UG Team
UG editorial team. A group of people who are passionate about guitar and music in general.
Posted Jan 27, 2016 06:01 PM
Back in August 2015, drummers began honing their chops in anticipation of participating in Guitar Center's Drum Off competition that has been running now for nearly 30 years. Entrants had to pass a series of qualifying rounds and the five finalists were showcased on January 16 in Club Nokia, Los Angeles, paradiddling, single-stroking and grooving for all they were worth.
The five drummers - Jonathan Burks, Luis Burgos Jr., Tony Taylor Jr., Hilario Bell and Brandon Zackey - were each given five minutes to impress an insane group of judges. Amongst those evaluating the players on originality, technique and showmanship were Cora Coleman (Prince), Steve Ferrone (Tom Petty), Jim Riley (Rascal Flatts), Matt Garstka (Animals as Leaders), George "Spanky" McCurdy (Lady Gaga), Ced Mitchell (Nick Jonas), Glen Sobel (Alice Cooper), Mike Reid (Rhianna), Gerald Heyward (Chris Brown), Tony Royster Jr. (Jay Z), Dave Elitch (Antemasque) and Nisan Stewart ("Dancing With the Stars").
Gregg Bissonette (David Lee Roth, Ringo Starr) hosted the evening, which also included performances by Mike Mangini (Dream Theater), Taylor Hawkins (Foo Fighters), Robert Sput Searight (Snarky Puppy, Ghost-Note), Clyde Stubblefield (James Brown) and Gil Sharone (Marilyn Manson, Team Sleep). The great Jim Keltner was recognized with a special induction into the Guitar Center Rockwalk of Fame when he placed his hands into cement in an onstage presentation. Red Hot Chili Peppers' drummer Chad Smith and DW Drums founder Don Lombardi talked about Keltner's many contributions to the world of drumming. The late Vic Firth, the drumstick king, was also honored posthumously by Craigie Zildjian and Remo Belli.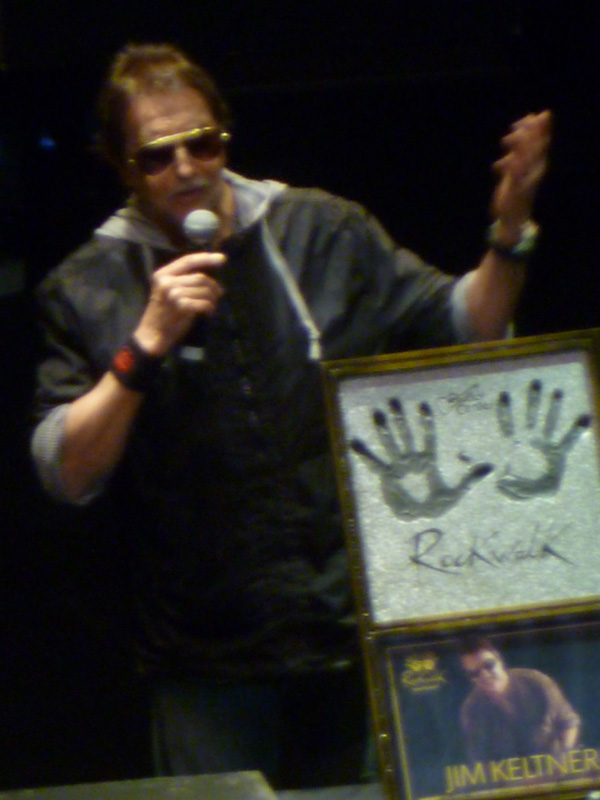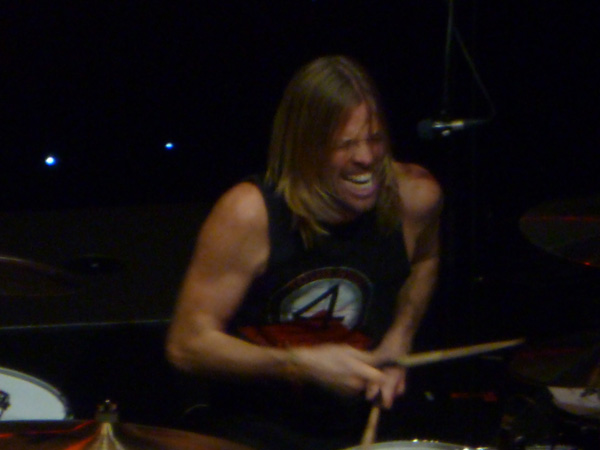 Tony Taylor Jr. - at 18, he was the youngest participant - won the competition with a five-minute set that showcased his estimable talents. When he was announced as winner, the young drummer was all but speechless. "I didn't go into this competition half-hearted," Taylor said. "I knew what a big deal it was and I really wanted to win. In the weeks leading up to the finals, I practiced and prayed constantly, and when I heard my name come through that loudspeaker as the winner, it was a true moment of awe and gratitude. All I could think about was how this was going to change my life for the better in such a drastic and meaningful way."
He won $45,000 in prizes including:
$25,000 cash
Roland TD-30KV Electronic Drum Kit and the SPD-SX
High-End Drum Kit by DW, Tama, Pearl, Gretsch or Yamaha (Winner's Choice)
Full set up of drum sticks, cymbals, and drumheads (Winner's Choice)
Endorsement Deals from the top drum manufacturers (Winner's Choice)
VIP Experience at NAMM 2016
Studio Time at Converse Rubber Tracks
Feature in a Guitar Center Buyer's Guide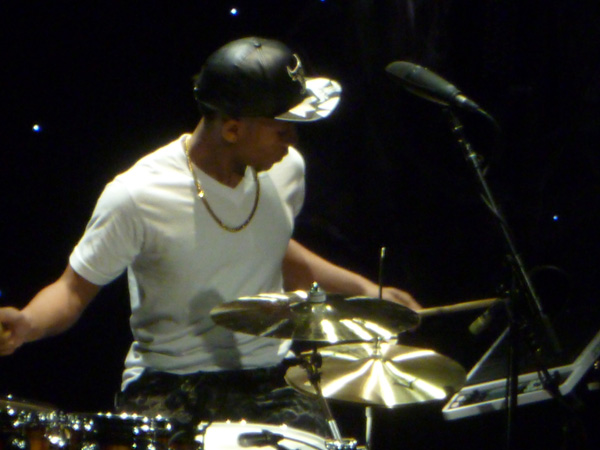 Tony Taylor Jr. - Winner of the competition
In an evening when drummers tend to be the forgotten members of most bands - and the tagline for most jokes - these musicians were celebrated and feted. Drum techniques and styles have changed drastically in the last 30 years and watching and listening to this coterie of young players interpreting and executing these new approaches to groove and rhythm was amazing.
By Steven RosenPhoto courtesy of Mick Rosen