If you read my last article, then you know that I was going to make a list of in-band feuds. I said that in the "
Top Ten Most Notorious Rock Feuds
." When I submitted it, it was called "10 Band Feuds in Rock & Metal." I don't know why UG changed it. But like the other list, I will include honorable mentions. Anyway, bands do fight once in a while. Wether its arguing over a song or something personal. But these feuds were pretty nasty. I am excluding other genres non-rock and metal such as pop, rap, hip-hop etc. So here's the list:
Pantera
We all know this feud:
Vinnie Paul
vs
Phil Anselmo
. Anselmo didn't join
Pantera
until the late '80s. Soon, Anselmo's drug abuse grew tensions with the band. They never knew he was doing heroin, but hey were suspicious. The feud worsened when in the early 2000's, Anselmo was doing side projects behind the bands back. The
Abbott
brothers soon found out and in 2003, and soon Pantera broke up. Things got worse when, a week before
Dimebag Darrell
's death, Anselmo talked sh-t about Dimebag in an interview. This made Vinnie Paul upset, after Pantera's break-up, Anselmo and Paul haven't spoken to each other. At the first Dimebash, Anselmo was asked to perform. He accepted the invitation, but cancelled his performance at the last minute because he thought he didn't want to make up with Vinnie yet.
The Kinks
Ray
and
Dave Davies
have been feuding since they were kids. They have feuded even in the early days of
The Kinks
, but they battled it out in the press. This continued over the years the Kinks have been together. Ray and Dave Davies were fighting about the creativity of there songs and the group. Because of this, the Kinks broke up in 1996. They still have a feud going on to this day, and a reunion seems unlikely.
The Beatles
When
The Beatles
first formed, 
Paul McCartney
and
John Lennon
 were friends. Over the years when The Beatles were still together, they have been feuding over songs and there personal lives. Many fans believe the 
Yoko Ono
 was the main reason why The Beatles broke up. But it was constant fighting between all the members of the group, George Harrison was complaining that most of his songs weren't making it on the albums,
Ringo Starr
left the band for a few weeks, Paul McCartney was threatening to leave the band, and John Lennon was spending more time with Yoko. After The Beatles broke up, John and Paul still feuded through song. Paul McCartney took aim at Lennon with the song "
Too Many People
." Lennon responded with "
How Do You Sleep
." The feud ended before the assassination of John Lennon.
Eagles
July 31, 1980, at Long Beach, CA marks an infamous night for the history of
Eagles
. On this date, Eagles members
Don Felder
and
Glenn Frey
 assaulted each other onstage that night. They were planning on fighting each other backstage after the concert. Assaults included "
I'm gonna kill you
," and "
Bring it on a-shole
." This night soon became known as "Long Night at Wrong Beach." The Eagles were making an album at that time, and different members had to finish it in different parts of the U.S to complete the album.
Pink Floyd
This feud was mainly because of
Roger Waters
. He left after the release of "
The Final Cut
." Waters left
Pink Floyd
for the same reason why he sued
David Gilmour
,
Richard Wright
, and
Nick Mason
. He sued because he wanted rights to the name "
Pink Floyd
." He didn't even come up with the name. Gilmour, Wright, and Manson won the rights for the name because they wanted to keep it. Also, correct me if I'm wrong, but, former member
Syd Barret
told Gilmour he could keep the name. Since then, many fans thought of Waters as a raging egomaniac. Sorry id the video doesn't appear.
Guns N' Roses
It's
Axl Rose
vs. the rest of
Guns N' Roses
. Basically, it's Axl vs everything in the universe. He has feuded with bands such as
Poison
,
Nirvana
,
Mötley Crüe
etc. Axl has been called one of the most difficult people to work with in rock history. The singer has been through as many as 20 different members for nearly 30 years. Just look at this chart. Anyway, it was basically a feud with
Slash
. Axl said in an interview with Spinner: "
Personally I consider Slash a cancer and better removed, avoided - and the less anyone heard of him or his supporters, the better.
" It is unknown whether Axl said that as a metaphor because Slash's mother had a cancer-related death. Anyway, this feud is still going on to this day.
Oasis
Admit it, you knew this was going to appear on here somewhere. They might've ended the feud not to long ago, but their feud was pretty nasty.
Noel
and
Liam Gallagher
have admitted that they have been fighting since they were kids. Since then, they have argued over the years. But on the night of August 28, 2009, few minutes before the band was going to perform at
Rock en Seine
 festival near Paris, Noel and Liam got into a nasty backstage fight, reportedly, Liam smashed Noel's guitar. It was secondly reported that years earlier, Liam supposedly hit Noel over the head with a tambourine. Noel drive off and the band's manager went on stage and said cancelled the show saying that
Oasis
"
does not exist anymore.
" Two hours later, a message from Noel appeared on the band's website reading, "
I simply could not go on working with Liam a day longer.
" Not long ago, in January, the Gallagher brothers ended the feud. So there is a possibility of an Oasis reunion.
Plus here's the link to the story of the Gallagher brothers ending the feud. 
The Beach Boys
The Beach Boys
have had a long history of legal issues regarding songwriting credits, royalties and usage of the bands name. This has gotten worse in 2012, when the band got together for their 50th anniversary tour,
Mike Love
unexpectedly fired
Brian Wilson
,
Al Jardine
and
David Marks
after the reunion. Love decided that it was best not to get "
overexposed
." "
I'm disappointed and can't understand why
[Love]
doesn't want to tour with Al, David and me
," Wilson told CNN when asked about the firing. "
We are out here having so much fun. After all, we are the real Beach Boys.
"
Creedence Clearwater Revival
It was their southern rock inspired sound that made
Creedence Clearwater Revival
big in the late '60s and early '70s. But yet, they still fought. Mainly because of
John Fogerty
. Long hours of touring and dispute over creative ideas led to fighting in the band. It didn't help when John Fogerty took control of all the bands business and songwriting ideas. Soon, John's brother,
Tom Fogerty
, left the group. After the release of their final album, "
Mardi Gras
," Creedence broke up.
Mayhem
It was basically
Varg Vikernes
vs.
Euronymous
. This feud wasn't the most famous, but it was pretty nasty. This feud sprung out 2 years after the suicide of the bands vocalist
Per Yngve Ohlin
, or some call him "
Dead
". Euronymous wanted to make a necklace out of Dead's skull and also wanted to blow up the Nidaros Cathedral. Just a note: back in the '90s, the band had a thing for setting Norwegian churches on fire. Vikernes disagreed with both ideas and was paranoid that Euronymous was planning on murdering him. So Varg beat him and stabbed Euronymous 23 times, he died. And soon Varg went to prison. Yeah this feud was pretty nasty.
Honorable Mentions
The Rolling Stones: Keith Richards vs. Mick Jagger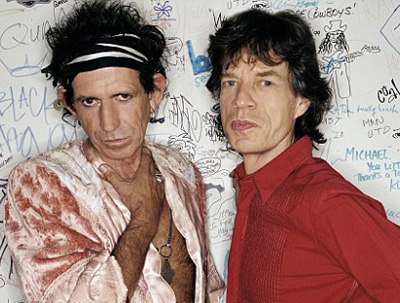 Simon & Garfunkel: Paul Simon vs. Art Garfunkel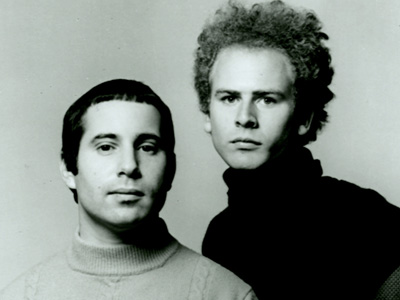 The Everly Brothers: Don Everly vs. Phil Everly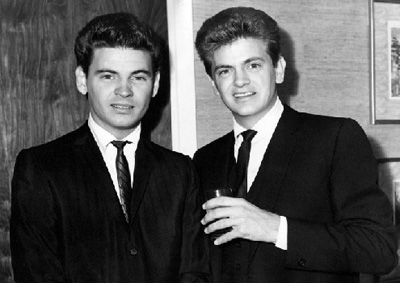 The Who: Roger Daltrey vs. Pete Townsend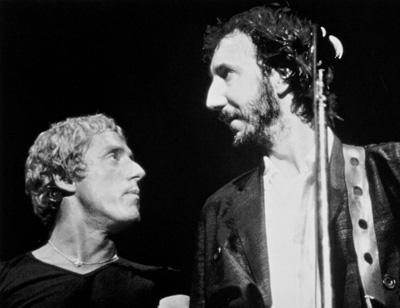 Van Halen: David Lee Roth vs. Eddie Van Halen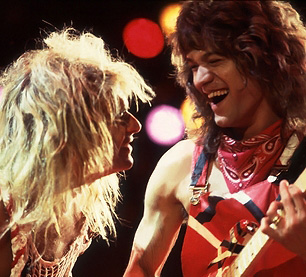 That's the list. I am probably sure I left out a few in-band feuds, so if I did, mention them in the comments below. Also, check out the other list, "
Top Ten Most Notorious Band Feuds
" list. And another thing, I am offering anyone to do a list of 10 feuds Axl Rose has been in, here's a suggestion, Axl vs. The World. Anyway, that's an offer, and if you liked this list, I appreciate it. Thanks for reading.Eagles/strong