Post Pictures of Delicious Food
This thread has made me so hard!
This is the only thing in the world I want right now

Join date: Aug 2008
80

IQ

Join date: Apr 2007
10

IQ
Brussel Sprouts
This is actualy my favourite meal.
I'm a man of simple pleasures.
Last edited by SlackerBabbath at Mar 21, 2013,

Join date: Apr 2007
480

IQ
This is the only thing in the world I want right now
*rainbowdrool.jpg*
It's that time of year again! Hot cross buns <3
Last edited by OddOneOut at Mar 29, 2013,
This is what I just ate:

Join date: May 2009
60

IQ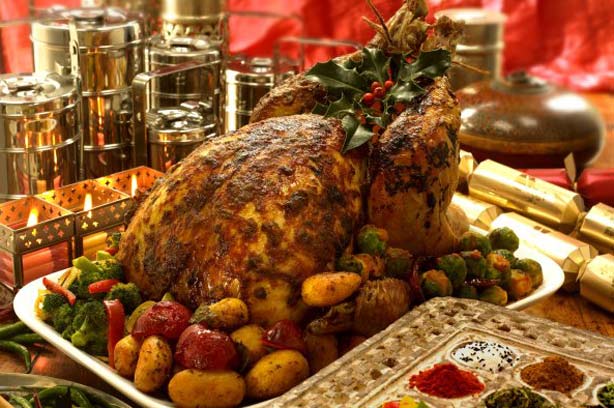 Roast Turkey Masala
Last edited by treborillusion at Apr 13, 2013,
I like posting pictures of delicious food

Join date: May 2008
10

IQ
Had some fajita fries for the first time the other day...

Meatball time! I'm making meatballs today!

Join date: Sep 2009
50

IQ
is that haggis?
No its testicular cancer.
I'm going to make butterscotch snack cakes tonight. I can't wait.

(Invalid img)
I made this a few days ago
just chopped veggies & hummus with olive oil but it was delish
Wait did you make your own hummus?
aren't many ingredients in hummus

Yeah I can post the recipe if you want.

I think I like presentation more than actual cooking sometimes
Go for it.
aren't many ingredients in hummus
But it's just so easy to buy it.
- 1 cup raw chickpeas
- 1.5 cloves garlic
- 2 tbs olive oyl
- 1.5 tbs tahini
- 1.5 teas powdered cumin
- tabasco sauce (to taste)
- 1/2 teas salt
- dash apple cider vinegar
- 1 tbs lemon juice
- 1 tbs cranberry chutney (optional) (I only used it because it was there and nearing its expiry date but it made it taste even better)


soak chickpeas in water (fully covered) for 12 hrs. drain & rinse, put in a pressure cooker with cold water on high heat for 5 mins. then cook on medium for 45 mins. you can also use a regular cooking pot but it will take longer. drain & blend chickpeas with the other ingredients and 65 ml of the water you cooked it in. add tabasco/vinegar/chutney after blending and use a hand mixer to homogenize the hummus. add more seasoning if you want but you probably don't need to. but add LOTS more olive oil, it's good for your soul
This is what I made a few hours ago - meatball spaghetti. It was alright but I really wish I added in pork now to the meatballs.
Last edited by Harmonius at May 25, 2013,

Join date: Jun 2009
310

IQ
I just posted this in the chat thread, but I'll post it here as well.
Buffalo chicken mini biscuit pizza.
I cooked some steak to medium!

Join date: Sep 2009
50

IQ
Uploaded with
ImageShack.us
There is a saying in Norway. '' There is a lot of good food in beer.''