The Hessian Progressive Music Thread
Oh boy my favorite thread is alive again. I've been learning a bunch of Yes recently. Starting to nail the solos in Yours Is No Disgrace and Starship Trooper, pretty stoked.
recent prog picks: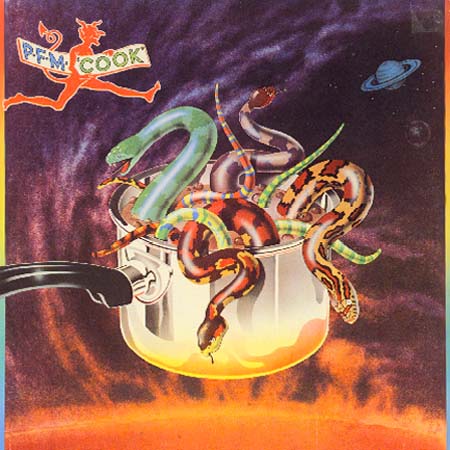 awesome live album that I recommend to all of you that dig PFM, they have such ridiculous energy live. awesome setlist and really top notch performances all around
and also checked out this record and it's pretty sweet. just a random obscure prog band but a nice sound, worth giving a listen
http://www.youtube.com/watch?v=m9wd2BGqm-c
and also wanna post this cause i do think it fits and is of interest to those of you who have some interest in the Dead, I found this album called "Grayfolded" which takes every live recording of Dark Star from 65-95 and combines, mixes, and twists them into an unique album a little under two hours. pretty incredible feat and the best part is it's really good
http://www.youtube.com/watch?v=pgZ3gsC-aOg
Last edited by romencer17 at Nov 7, 2013,
Join date: Aug 2012
90

IQ
Anyone dig Wicked Minds? Been listening to lots of Italian prog lately.
http://www.youtube.com/watch?v=6CmbaTp9eIM
It really doesn't get better than Hawkwind's Warriors at the Edge of Time.

Only had a few minutes to check it out last night, but it sounded like it was exactly what I was looking for. Thanks bro
Last edited by Kytokinesis at Nov 7, 2013,
so I finally got around to hitting up the record store and spending some holiday cash, thought I'd post some of goodies I got that are relevant to the thread
the KC was brand new, sounds so nice

Join date: Feb 2009
50

IQ
I don't know where else to post this (I vaguely remember a classical music thread in the metal forum, but it's gone now), but does anyone enjoy the works of Arnold Schoenberg or Alban Berg?

It could fall under progressive I guess, but I was listening to some of it yesterday, and it was quite interesting.
I like Schoenberg a little, and Ives as well. The whole matrix thing was a neat approach to music but I don't think it surpassed conventional writing style ala Beethoven.

I'm quite partial to Debussey as well, he had some very unique chord voicings (though he isn't post modern like Ives).

and speaking of post modern, I quite like the ballets that Stravinksy wrote.

was just passing time listening to Snow Goose by Camel, such a fantastic album.
I just find it interesting, good atonal music (especially those composers) to me is very...expressionist I guess is the word. I suppose it could be classified as part of the same artistic movement (wiki'd... it is lol fail on my part).

It would be interesting to hear atonal metal (does that exist? Is it any good?)

And **** yeah Camel. I'm partial to Mirage, Supertwister and Earthrise are solid tracks. The album art alone is killer.
atonal metal to me (at least along the lines of what they were doing) would be something like Nespithe.

and yeah, Debussey is an expressionist composer, much like Chopin.

I personally have trouble choosing a favorite among Camel albums, and I have all of them up to Raindance.
I'd have to listen closely to Nespithe, I think Demilich play around with the idea but tend towards having a tonal center.

Really? Chopin? He fits squarely in with the Romanticists I think.

On a sidenote, I didn't really associate krautrock with prog until I looked at the OP again, but it makes sense. Ash Ra Tempel's Schwingungen is trippy as balls.
Ash Ra Temple owns you. If you haven't, check some of the Italian prog bands up there - they had some really quality stuff and I've been listening to Per Un Amico lots lately.

Chopin was sort of inbetween the Romantic and Post Modern eras, where he started to lay ground work for more expressionist composers with how he played the piano forte.

And yes, they do tend to a tonal center but make allusions around it and the riffs never seem to settle if you get my drift. They don't feel as if they resolve, which would be the opposite of how Azagoth wrote Blessed and Altars.

alternatively, you could look into modal jazz or such.

Join date: Feb 2009
50

IQ
Atonal is grand, but the best contemporary stuff is ala Xenakis, Varese, Stockhausen, Scelsi and Nono. Such beautiful artistry.
Also, Ash Ra Tempel is indeed for champs.
Agreed about Camel...But I'm partial to Moonmadness and Mirage.

me some modal jazz

This thread is made for me, methinks...

Join date: Jun 2008
470

IQ
I personally have trouble choosing a favorite among Camel albums, and I have all of them up to Raindance.
A decade ago, I would have said the self-titled. Now it's
Snow Goose
all the way. Bonus points for ridiculous title.
it's Snow Goose or Mirage for me. Moonmadness was my favorite first but I feel like it doesn't well as an album compared to the previous albums.
and proggbass you should check out this PFM live album i was mentioned at the top of this page, they really go wild live
http://www.youtube.com/watch?v=vNtyVhCHR7g

Join date: Jun 2004
461

IQ
RE: atonal metal, Sculptured played around with it (one of the songs on Apollo Ends had a solo written with 12-tone serialism), but I don't know if they ever wrote entire atonal pieces.
Ahoy lads. What sort of progressive albums have you been reaping lately?

I might bring back the album of the week expose
Whoops, seems I accidentally clicked into the Rock forum instead of the Metal forum
Don't be a chav. Surely you enjoy some ELP every now and again?
Yea I'm just messing with you, I'll reference this thread when I'm in the mood
mostly revisiting the classics still but here's some I've been digging recently




also as an aside, what do you guys think of this? not sure if you'll dig it but I feel like it is progressive in it's own way. Kinda an epic instrumental this guy does in the middle of a blues show.

Last edited by romencer17 at Jul 12, 2016,
Edge of Time was pretty gucci.

Caleb turned me into this band some years ago, a math rock post rock hybrid band that I keep returning to. The album is "Frames" by Oceansize. Check it out, let me know what you think.

Somewhat of an indie rock aesthetic, but the compositions underneath are fantastic. Great use of odd meters and forward thinking songwriting.