NGD!!! Gibson SG 61 Reissue
Just got my hand on this last night, a 2008 Gibson SG 61 reissue, got it for $1399 with case/leather strap/new set of strings.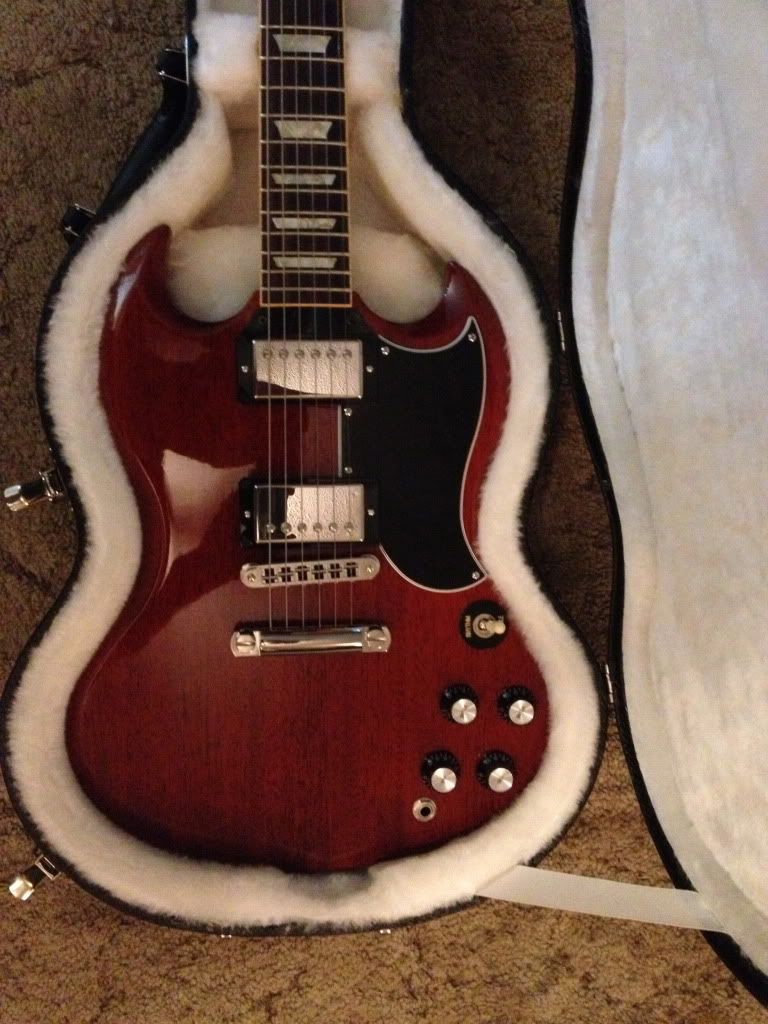 the action was a little high but it has been sitting in the local shop for over a year and a half so the string were in need of replacement, as i was changing the string anyway i figured id give the frets a polish and aply some fretboard oil and wipe the whole thing down. Shes a beaut. Plays great with the lower action, the 57s sound pretty damn good with my orange. This is my first actual Gibson so im really exited about it haha.