12 String acoustic repair (large pics)
Hello all,
I have an old Eko Ranger 12 string in need of some tlc, and i need some advice/ help with it!
First of all, it needs a new saddle. Because of the design of the bridge on these old Eko guitars , the string comes from the pin to the saddle at an angle, so the saddle has to be slotted. Over the years the outer strings have worn through the slots, pic: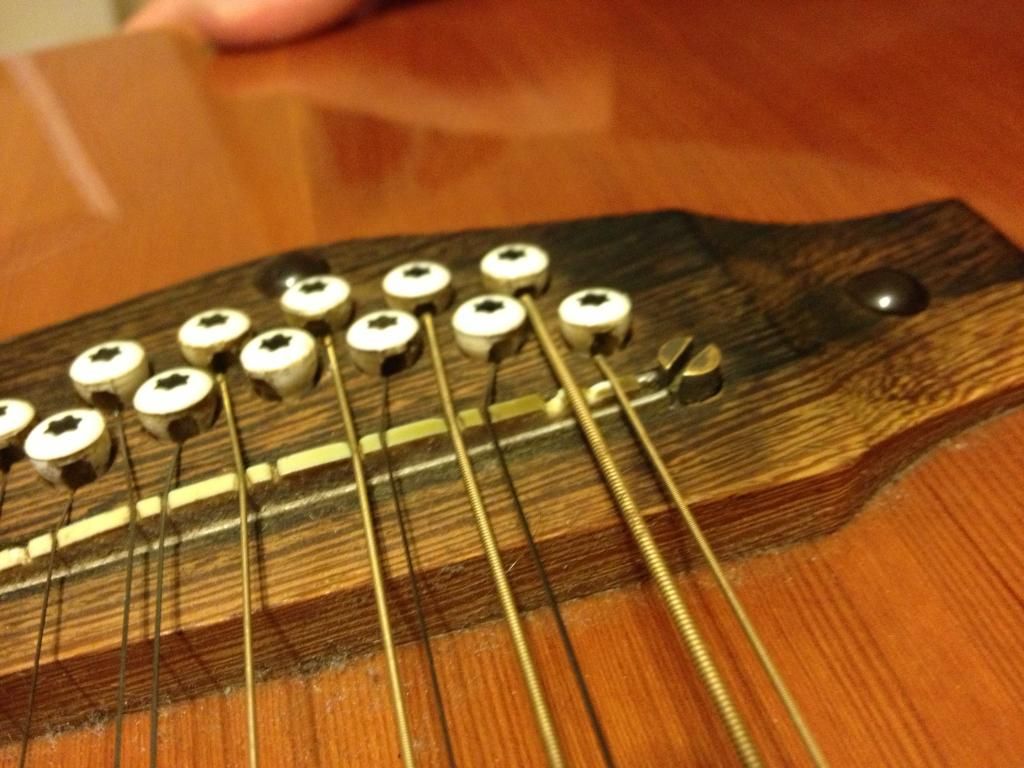 Now pre-slotted saddles don't seem to exist, and i don't have any experience with nut cutting / slotting. Can anyone give some advice as to what saddle i should look at getting and how to slot it/ tools I'll need?
Second it has a 3 piece neck, and the pieces seem to be splitting at the heel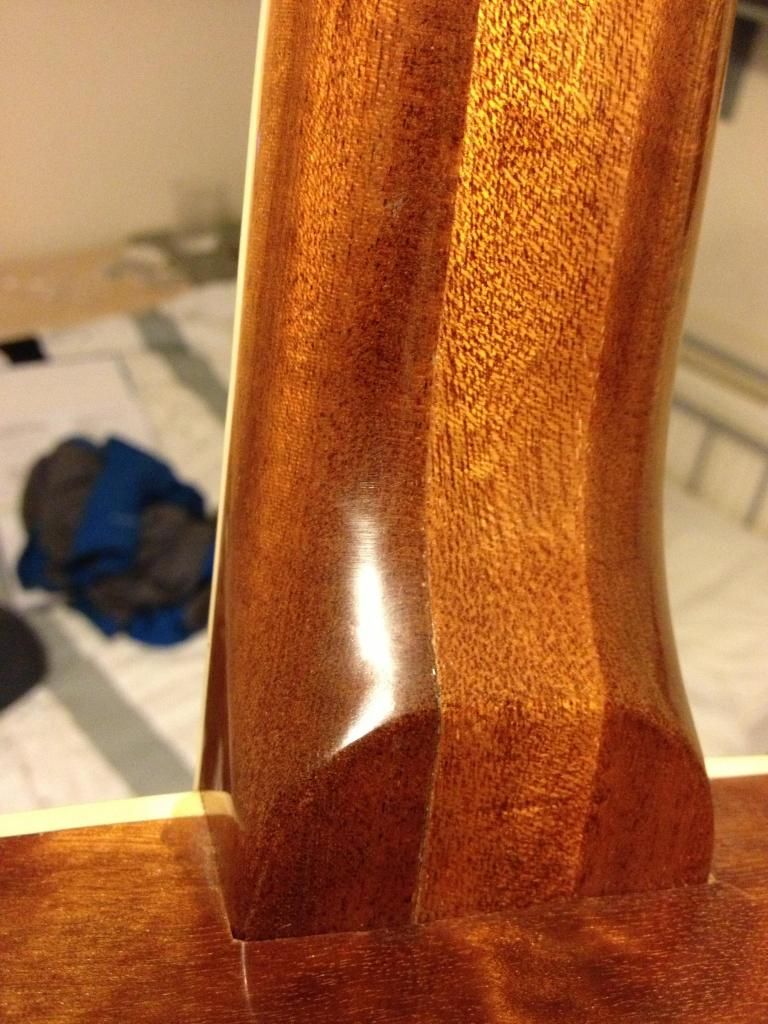 not sure if you'll be able to make it out but the left joint is splitting, can just about fit a nail in there.
Is this something to be hugely worried about/ what can i do about it?
Thanks for any help guys

Would i have better luck putting this in the acoustic&classical forum?