Ibanez NGD

Join date: Aug 2008
1,556

IQ
Well after having to sell stuff, and two of the most painful shopping trips I've ever done I've gotten something that allows me to play and scarily enough I actually think this is better then some of the guitars I've bought before.
Here is my brand used Ibby GRG: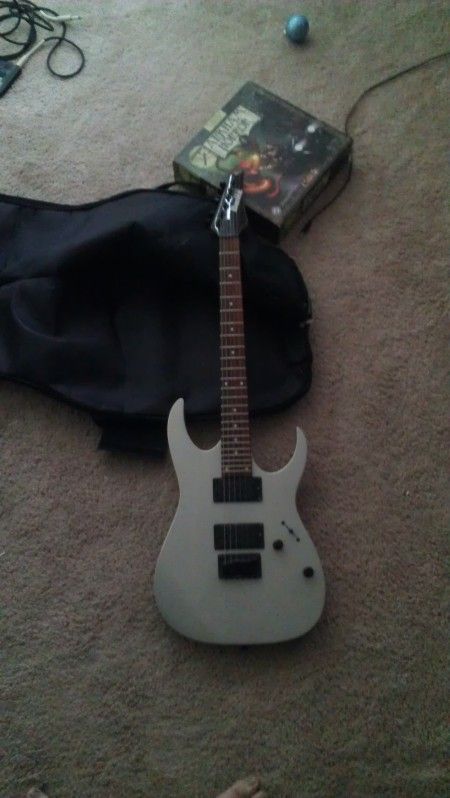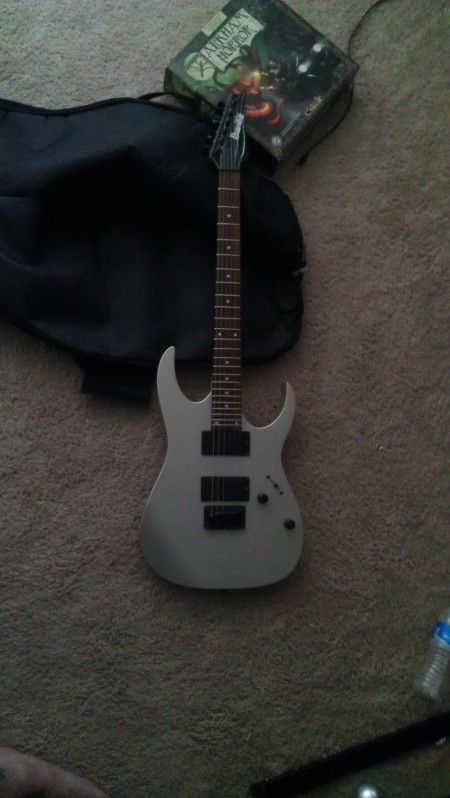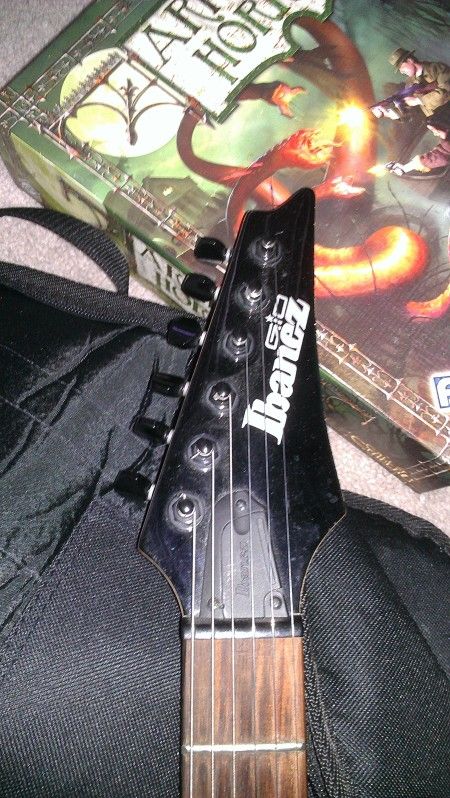 This thing is a beauty, and while the neck doesn't quite feel as thin as other higher end models, its still quite comfortable, and feels almost like a Schecter or ESP, so its still fairly thin, just not paper. I got a lovely silver color and is still a string through so I'm very happy about that. It has covered pick ups with a tribal inlay, and the standard maple neck with a rosewood fretboard and of course is a bolt on (honestly if someone sold me a neck through at that price I'd assume it was stolen or horribly damaged).
The pick ups are actually more lovely then I had been expected when I was starting to amp shop for later. I've owned a higher end Ibaenz and I think the ones on this one sound a lot better. Will I still be replacing them? Yes, but better then some of heard at that price point. Overall a pretty good purchase for the 105 for the guitar and the case, I had to buy cheap, but for the price with a few upgrades I think it will be a great guitar for a good long while. My only complaint is with the headstock where the tuning keys are very very poorly spaced and bunched together when you get to the higher strings.
Also never go shopping for guitars alone with a four year old, trust me.
Last edited by kharn_tb at Nov 18, 2012,