[UK] FS DBZ Venom - V
Folks having recently bought myself a Gibson LP I have been told that I have to get rid of a guitar so I am selling my DBZ Venom - V shaped guitar in silver. Guitar is in excellent condition and was bought brand new in January 2012 for £600.
It has a v profile neck, OFR and EMG 81/85 actives on it. Finished in silver and sounds awesome.
Body and points are all faultless that I can see however headstock does have a small chip which was caused by the company who delivered it to me. I have repaired it and it is not noticeable (to me anyhow).
Guitar also needs setting up properly, I attempted to restring it myself and after 2sets of strings and a lot of swearing I gave up due to the Floyd Rose and had the intention of taking into the local guitar tech near to me but due to time I never got round to it.
Guitar is listed on eBay at the minute for £350 obo with collection preferred due to it not having a case, located in Leicestershire but for the right offer I don't mind delivering locally (within 30 miles)
Viewing welcome and I will get it in some form of setup to at least allow it to be tested if anybody shows an interest. Feel free to make me an offer or would possibly consider trade for a 2x12 cab.
Thanks for looking more pictures available if needed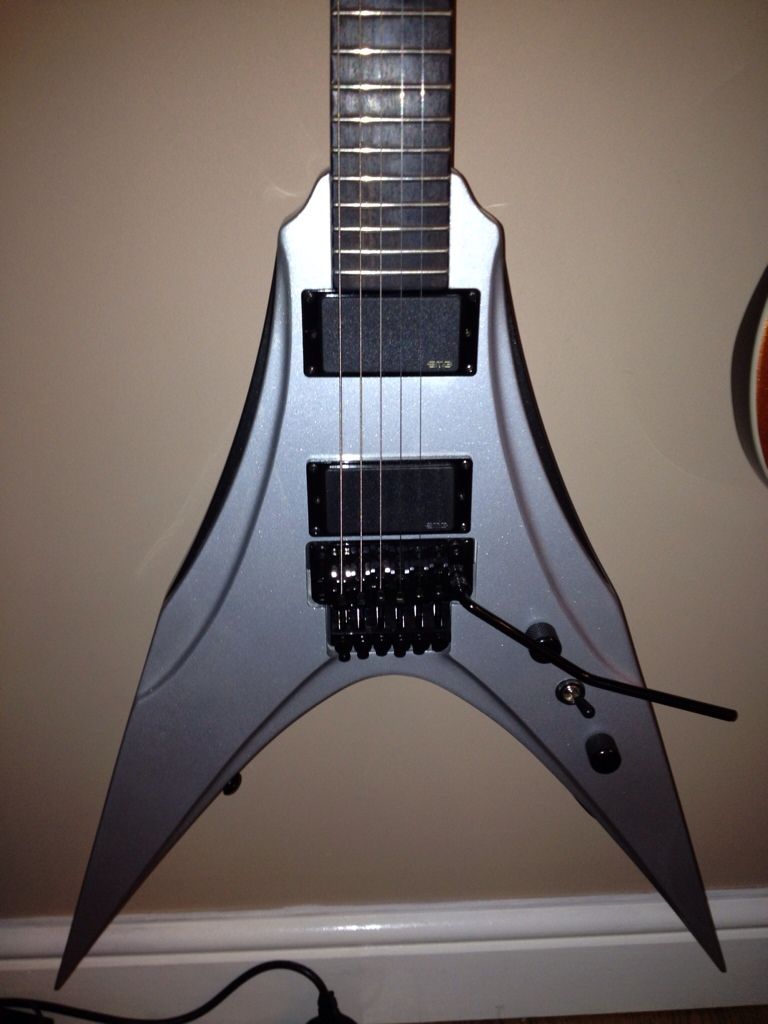 Bump, open to reasonable offers folks!! Thanks to those that have looked.
Quick bump, could do with moving this on before Christmas, any offers around £300 will be considered, thanks for looking!
Bump, open to trade for guitar related stuff, preferably a 2 x 12 of some sort but will consider anything. Thanks for looking