FS/Maybe FT Vintage Guitar
I have a 1975 Epiphone ET-290.
Its a player. Still looks good though. Originally had Gold hardware. Has all but turned to silver now.
All Maple body and neck.
Bolt on neck
Two humbucking pickups.
Neck is rounded towards the headstock and gradually gets flatter. My favorite neck of all my guitars. Just like my Epiphone Les Paul a little bit more, and this sells for more. Gotta make some money ya know.
Saw one on ebay go for $499 US and another go for $475 both in the same color as mine.
I really want to get as close to $425 as I can get. BUT, please offer anything. I am flexible with the price. Especially if you are willing to pay shipping.
If you are overseas, Im going to sadly ask for you to pay for shipping. Im just a poor college kid. haha.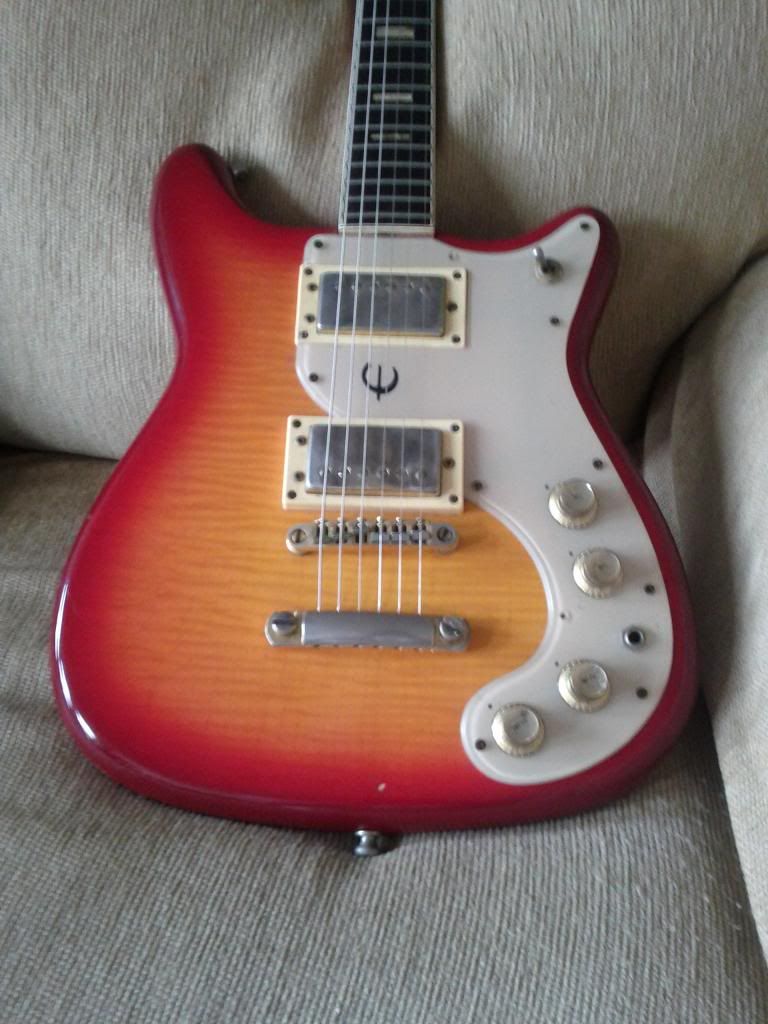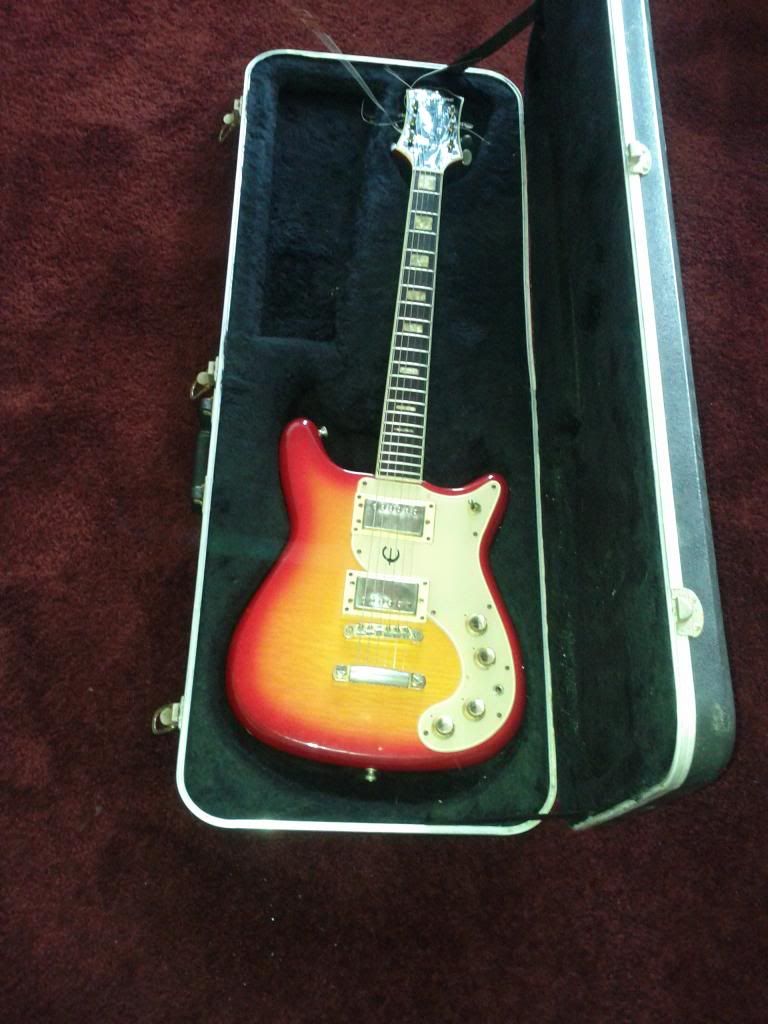 Its a solid guitar. If you are interested I would love to link you to my Photobucket account so you can get an in depth look at the guitar. Has a couple dings, but nothing serious.
Any other questions, please let me know. Id love to answer.
Thanks for looking, and Merry Hannukahkwanzastmas. Or happy holidays.

Well I cant edit it so everyone gets an indepth look at it! yay!
Do you have a decent cab? Do you have $375 or something close to that? Then you have found the right thread!

$375 OBO
Would trade for a decent cab. Or maybe quad speaker set if you have one. Live near Nashville? Let me know, local pickup means lower price.

I also like to haggle. So, please feel free to haggle with me