Need Help

Join date: Jun 2011
32

IQ
So for the past 2 years I have been building a semi-hollow telecater with a custom inlay rosewood neck.
All of the inlay work is done, the refretting was a mother****er but I hopefully did it right (we'll see when its all strung). Now PAINTING!! PAINTING IS WHERE ITS ALL FALLING APART!
I used rustoleum white primer on the smooth body and neck, everything taped off. When I sprayed the first coat of Krylon brand Satin Ivory, I noticed drips and such where I held the can too close to the stuff. No problem, sanded it all smooth and applied the second coat. Mind you, some primer came off whilst sanding (that may be the issue?). Now whenever I spray a coat on I get these stupid looking veiny, chippy-looking spots. And no matter how carefully I sand it and respray it, it keeps showing up! Even getting bigger!!
I am using the 10 minute quick-dry paint and letting it dry for about an hour before working on it. Do I need to strip it all down, reprimer, then do it again? Ive already spent tons of money on the cans of what I have already. I would absolutely despise having to go out and buy more primer and paint. What should I do? maybe sand down the weird areas, keep the good areas, carefully primer the sanded areas, then just paint?
Im hanging it outside to dry and it's san diego weather (not exactly cold..... but its not warm.). Is that effecting anything? This project has given me much stress. I know it doesnt have to be perfect since it's just going to be MY guitar.... but I am finicky about just letting shit like that be in the final finish.
and, before I **** that up too, any careful steps I should take before applying the clear gloss finish?
Any hel would be great. Im letting it dry as I type this and am hoping to maybe solve it within the nect 4-5 hours before nightfall. I would LOVE to be able to do finishing touches on the fretboard (I ****ed up and put the wrong material as sealer, so now Im going to sand the fretboard, lemon oil it up, let it dry, then put Teak oil on as finisher as to preserve the rosewood... but only AFTER the painting and finishing is done.) and then maybe assemble this thing tomorrow or the day after..... Help anyone?
here is a reference photo, I just took it.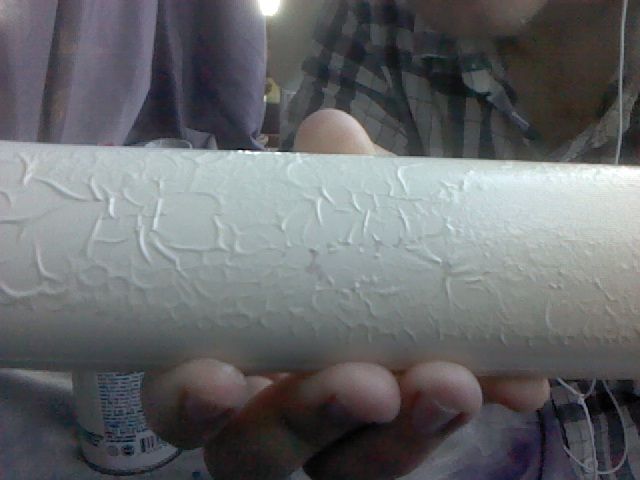 Last edited by SunliteGuitar at Jan 8, 2013,