FS/ft esp/ltd fx-360sm with emg het set
2009 ltd fx-360sm
these are very hard to come by. ebay has them at around 500 stock. and in worse condition.
22xj frets
mahogony body
set 5 peice neck. 3 mahogony and 2 ROSEWOOD strips
rosewood fretboard
spalted maple top
upgraded 81/60 set for emg het set
one small chip on the horn and normal headstock chip.
im asking 500 shipped anywhere u.s. or ill entertain trade offers. up or down ill add cash or ill take cash depending. more interested in 7s than 6 but offer up XD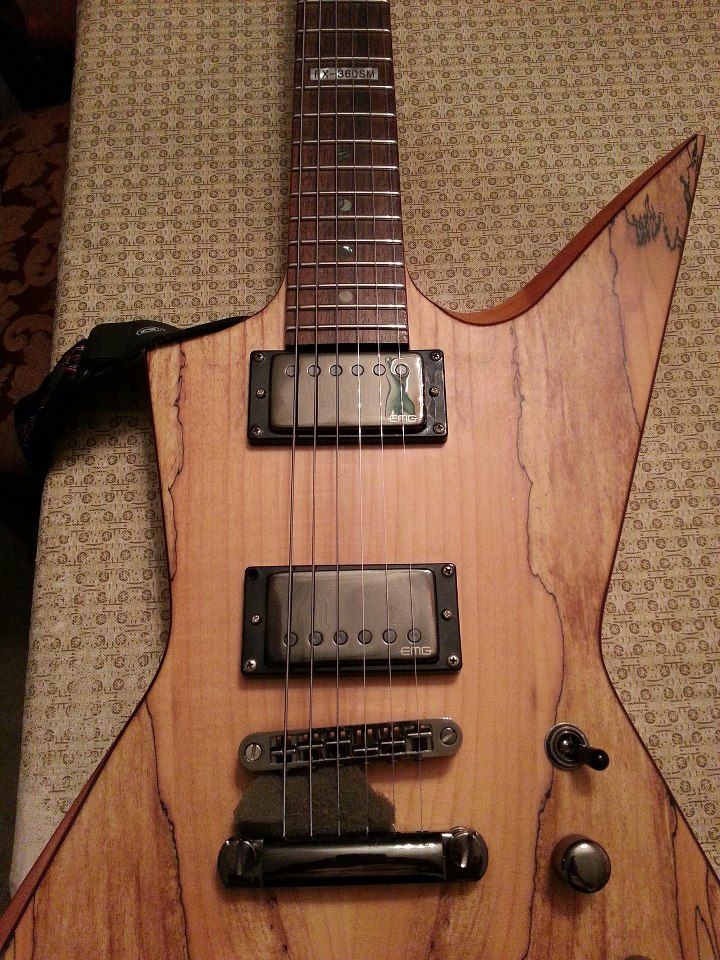 bump it up!.

would kill to get my hands on an ltd aw-7 or bs-7 white chapel sigs.

obvious cash on my end.

would think about the sc607b
carvin 727
ibanez premium 7?
all with cash on my end and shipping taken care of

for 6s lookin for ibanez premiums
baritones (not that prs mushok pile)
gus g sigs any of them
charvel desolation series
plus open to some other stuff lets hear it
I got mine from studiogears.com, but yeah their discontinued thats why. JH set is a nice combo with this guitar.