NGD - First post for a while
Hey all,
Not been on here for a good while as i stopped playing guitar (Not countin my recent thread about orange micro terror)
Anyway, i got a new guitar recently to get me back into the swing of things.
Long story short i sold all my old gear a while back and decided to put my bedroom playing career on hiatus until i could afford new.
SO i got this thing for £110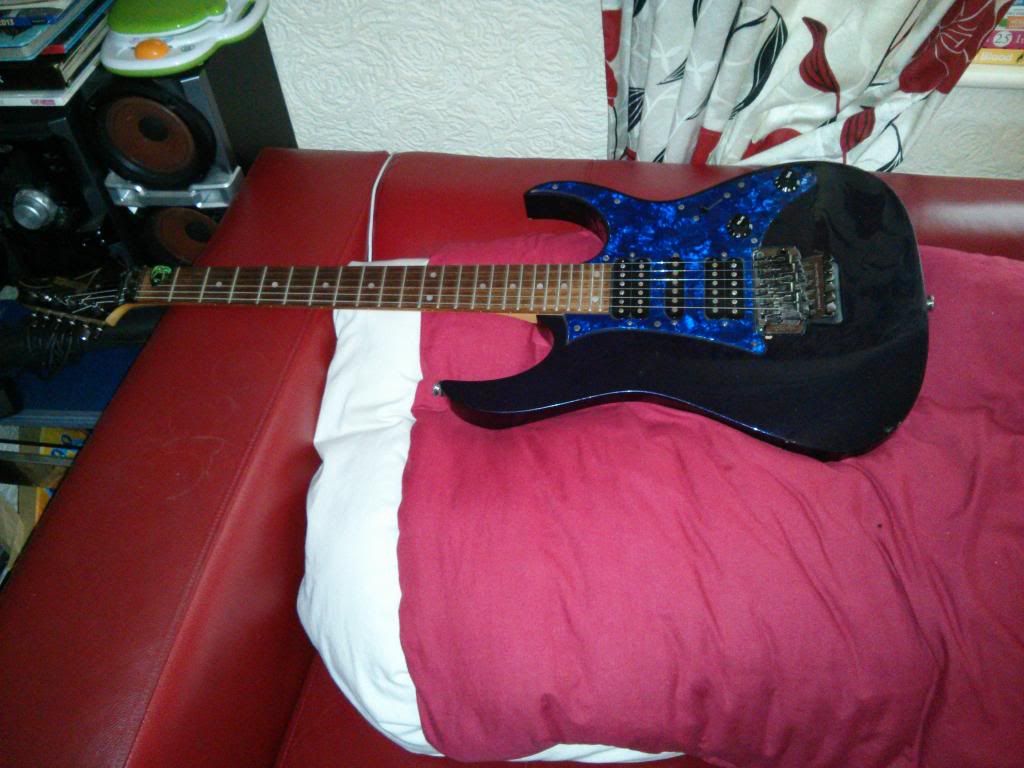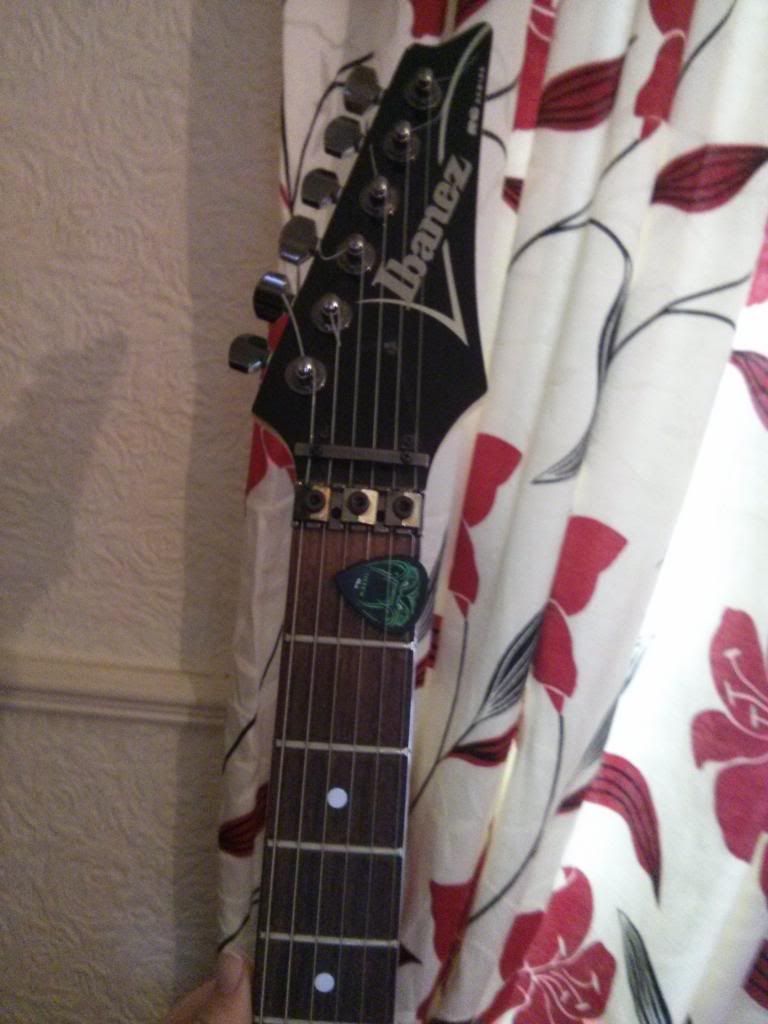 It plays beautifully.
Very low action and no fret buzz right up top 24th fret. I have never played anything this high quality (Iv not played any high end guitars :P)
Anyway it turns out this is a Year 2000 - Ibanez RG450LTD1 CB Made in Japan



Just realised i did not mention a thing about sound.
I cant really as i am currently playing through a peavey ampkit through computer speakers so everything sounds like dirt :P
So i think i did quite well with the price.
One thing is it is missing its arm. How do i replace this? Do i need official Lo TRS arm or can i use any cheap thing off ebay?
Thanks.
Last edited by mikeb2817 at Feb 24, 2013,
Nice dude! You can't beat that price. Do you know what pickups are in it?
Stock Ibanez i believe, although i could be wrong.

Join date: Sep 2009
90

IQ
Sweet! Personally I'd just tremblock it, but you could probably take it to your local guitar shop and ask there, they might be able to tell you better than I can answer.
I would like to use, as iv never had a tremolo guitar before, mine have all been hard tails.
very nice

the trem arm on the lo-trs is screw-in, but what's a direct retrofit for it, i dunno

don't spend too much on the arm, though, as the lo-trs isn't that great. it'd make more sense to put a better trem in there (though the studs on the lo-trs are pretty small and the body would likely need to be drilled for bigger studs for a better trem).
I dont want to be putting too much money into it tbh. Its just a beat around that owns my tanglewood all over :P
Need to save up for an amp now. The peavey ampkit is meh sounding compared to my old desalvo

.....i miss that amp.
Also, i have had a look at a few threads on here and everyone beats on the Lo TRS pretty bad but over on the JEM site forum everyone only attributes the bad to be the LO TRS 2.
Im so confused....hard tails are so much easier.
EDIT: I should have made myself a bit clearer, i just need to know if i can buy any old arm for it?
Last edited by mikeb2817 at Feb 24, 2013,
you should be able to buy an arm for it. ibanezrules will probably have them (and it's worth going there for a look just to get the correct model number even if you don't buy from them), maybe thomann might even have them.
i have a lo-trs and i don't think it's too great. it was actually not too bad while it worked, but the knife edges wore out pretty quickly (granted, i probably adjusted the posts under string tension

But still, dan erlewine's book says it's ok to do that

)