urgent! search of a unconventional guitar, the problem
Yet another option...
Rather than zoning in on a single tube amplifier, you might consider trying one of the modelers. I've been playing for a lot of years and have about 15 tube amplifiers in storage and another half dozen in my den. But honestly, I do most of my playing these days through an ordinary Line 6 Pod HD "bean" that I picked up locally for around $275 (retail is $399 at GC here in LA) after a bunch of discount coupons were applied.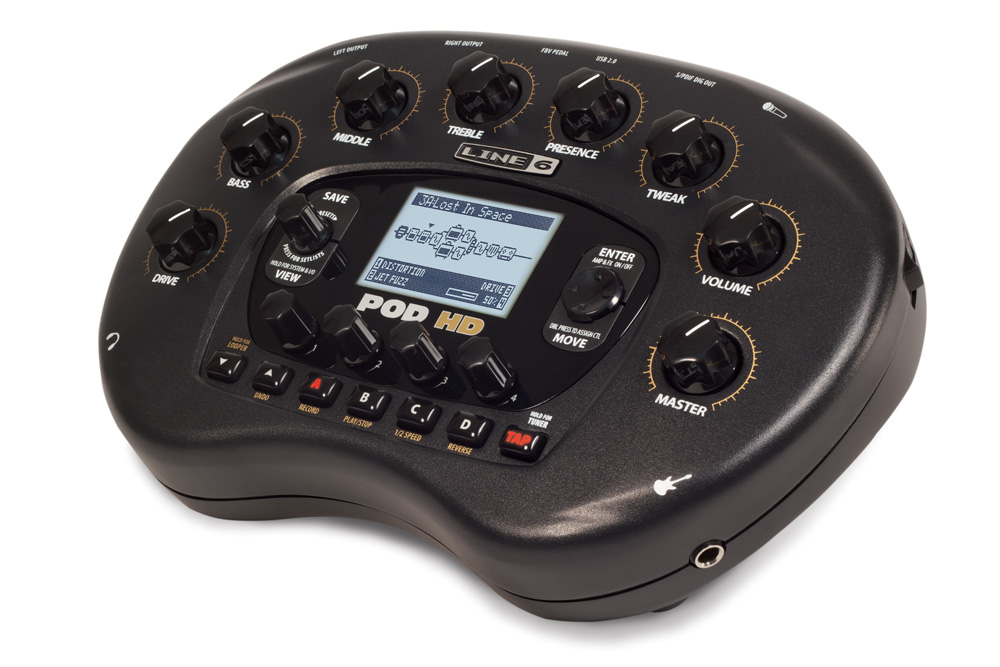 This little gizmo has all the electronics of the Pod HD500 and lacks only the foot controls. For headphone practice, computer recording, playing through computer monitors or even live performance, this little guy has pretty much everything you need.
(NB: When you're evaluating it, do NOT be misled by listening to the factory presets through some guitar amp in the store.)
For live performance, you can add one of a couple of different foot controllers that are available for it.
If you want to try the *concept*, you might be able to pick up one of the older versions (The Pod XT or X3) for something in the $100 range. Fact is, whole albums have been done by some pretty high profile artists (Neal Schon, Dino Cazares, etc.) with the older versions, and the Pod HD seems to be everywhere.
I run the pod through a power amplifier and a pair of full-range frequency response speakers and/or through the PA mixer for live work.
Obviously the Pod isn't the only modeler out there; the Axe-FX II comes with a $2200 price tag (and another $750 for the foot controller) and there are similar items from Vox, Bugera, Zoom, Digiwhatever, etc.
Tube amps are fun, of course, but heavy and bulky to carry around, too loud for a lot of personal practice locations, somewhat fragile. And they're pretty much one-trick ponies. You're not going to get a 100W Marshall with a 4x12 sound out of a 1x10 combo running 5W.


what can you say about nashguitars in temrs of what you get for the price...
Nash guitars are ordinary Fender models made to look "pretend old."
Not my personal taste with regard to the "relicing" (I have vintage guitars, but
real
vintage, and I prefer finding them in great shape), nothing special at all about them sonically and I don't see ever spending my money on one. They're more a fashion statement and a photo prop, IMHO.
A couple of other options:
...
hello!
Thank you for your comment! Wow, I really want to hear your guitar... have you posted any performances on you-tube for example?
Yet another option...

that's really interesting too! thanks. And you sobered me about the nash guitars too...
tube amps - now i know it's totally not for me, at least at the moment...