Guide on electric guitar please

Join date: Jan 2012
1,110

IQ

Preferences : personally I like les pauls but they don't have trems

You're on the wrong side of the pond. Sadly, they don't have Agiles at Thoman's, but LPs DO exist with trems. And you CAN get an Epi LP with a trem (Floyd), FWIW...
Agile AL-3100 Floyd ( I picked this one up used for $200):
Real ebony fretboard, real MOP inlays, mahogany body, neck, traditional neck heel, triple binding on headstock and body, single binding on neck, jumbo hand-filed frets, 14" radius, etc. Some of these have 24 frets, mine has 22.
Agile AL-2000 Floyd (this one was under $200 as a B stock with HSC):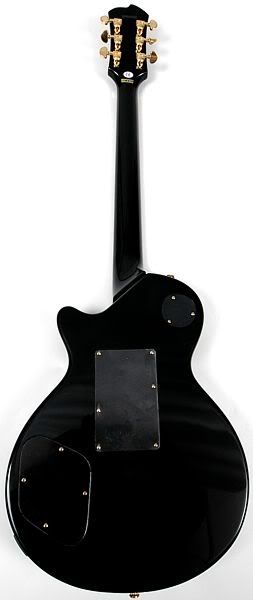 24 frets, rosewood fretboard, plastic inlays, single binding on the body, no binding on the headstock, maple neck, mahogany body, jumbo frets, 14" radius. But notice the neck in the back. That "tilted" neck heel works almost as well as a Gibson Axcess. Great upper fret access.
Agile AL-3000 Custom (this one was nearly $1160, delivered, with case, and arrived on exactly the same day as the Gibson Axcess Custom next to it at $4K):
This one's a neck-through construction with the one-piece mahogany neck laid into a channel in a one-piece mahogany back, 3/4" figured (flamed) maple cap, triple binding on headstock and body, single binding on neck, ebony fretboard, real abalone inlays, 16" radius, jumbo frets. The neck heel is scarfed (carved) smooth to provide a smooth transition from neck to body. Upper fret access is the same as on the Axcess next to it.