NGD: "Goooooldfinger!"
Let there be...guitar porn!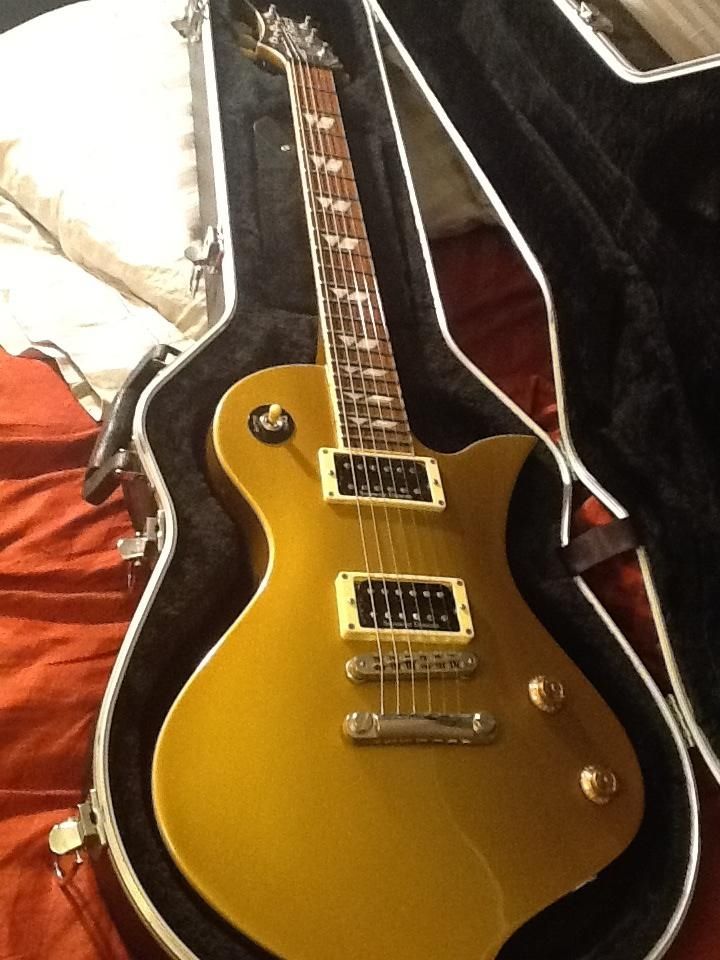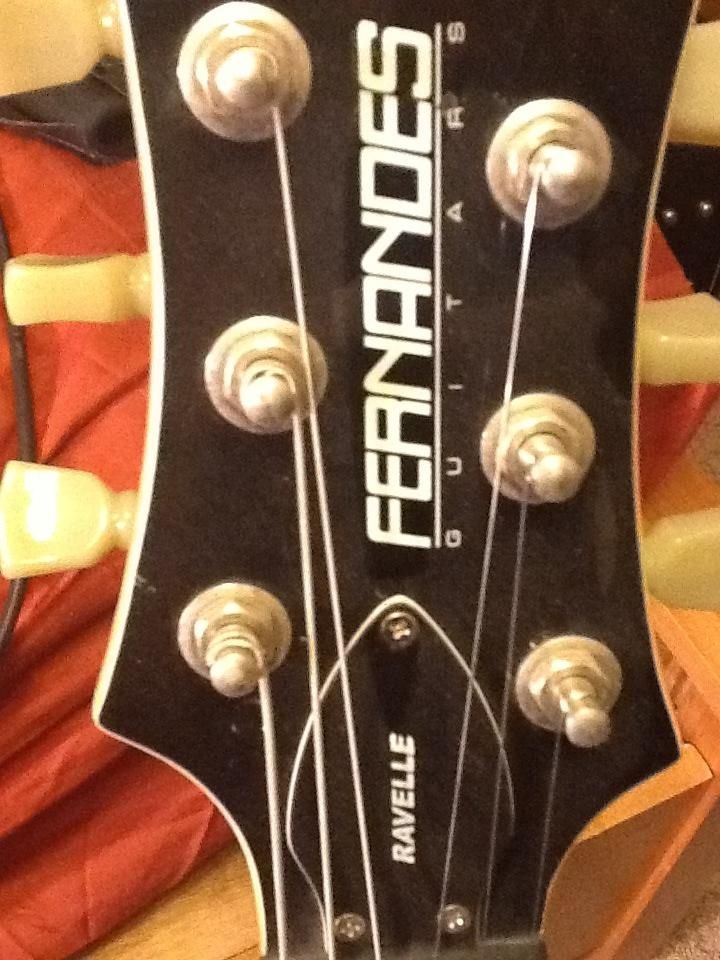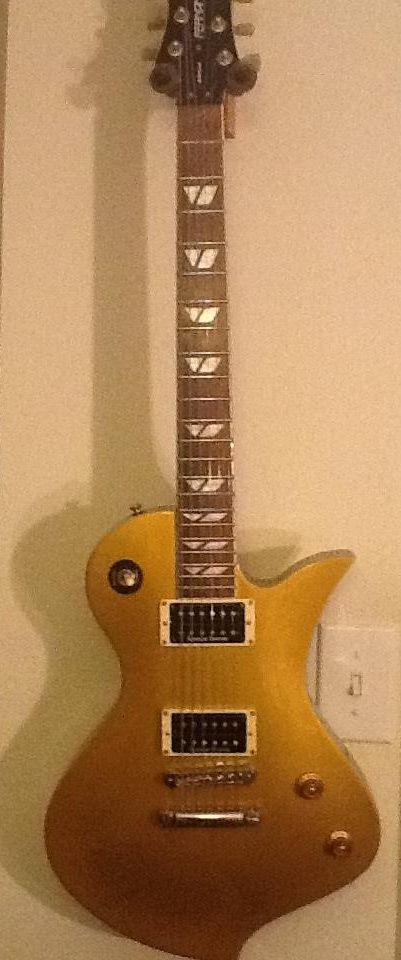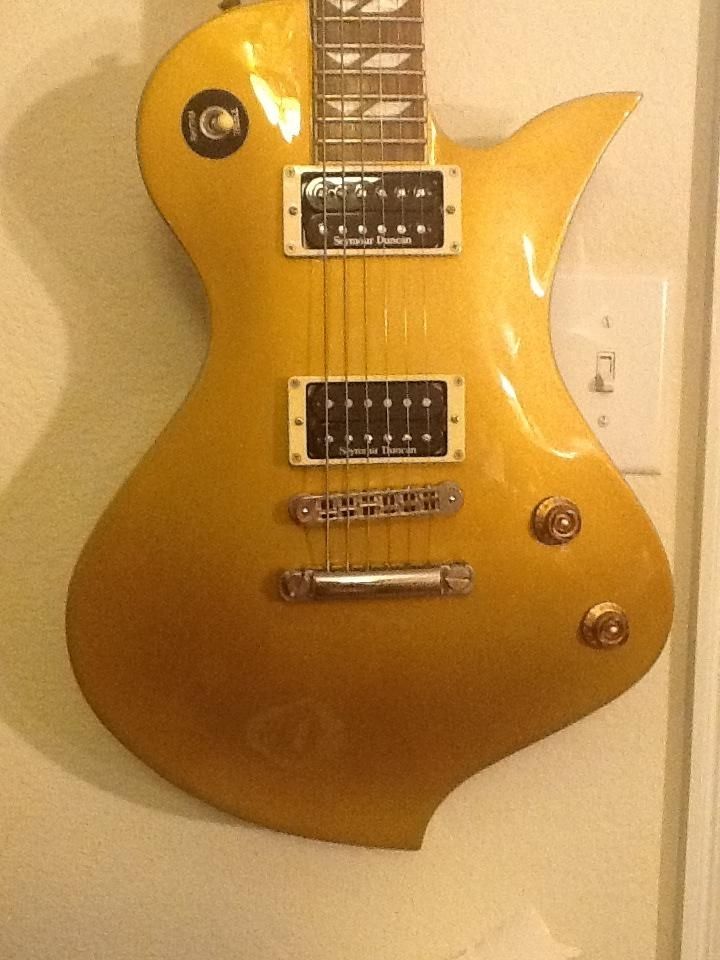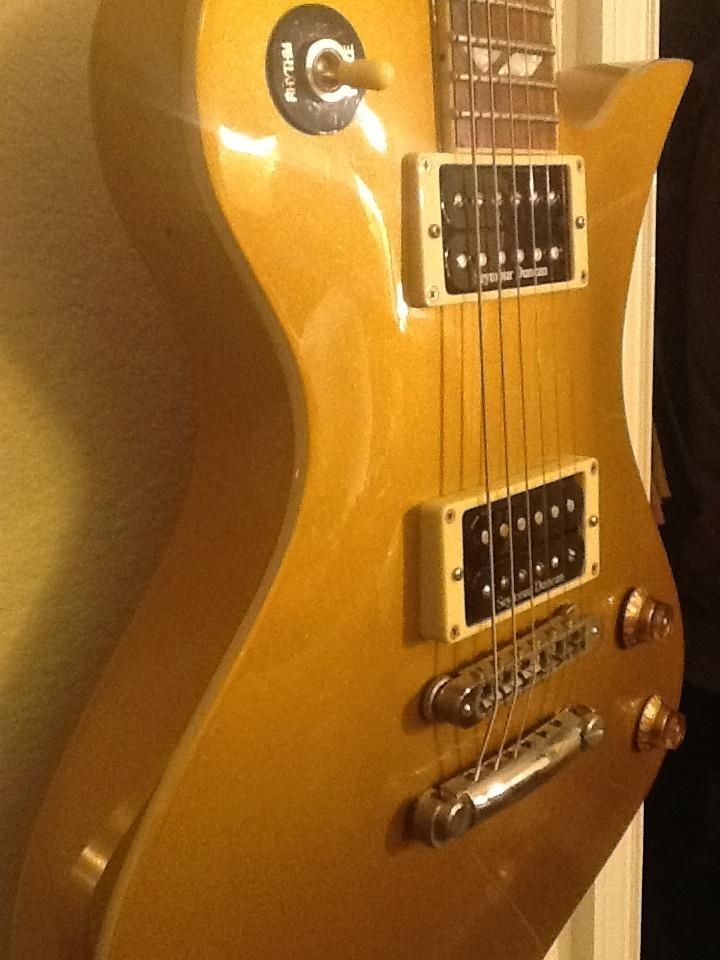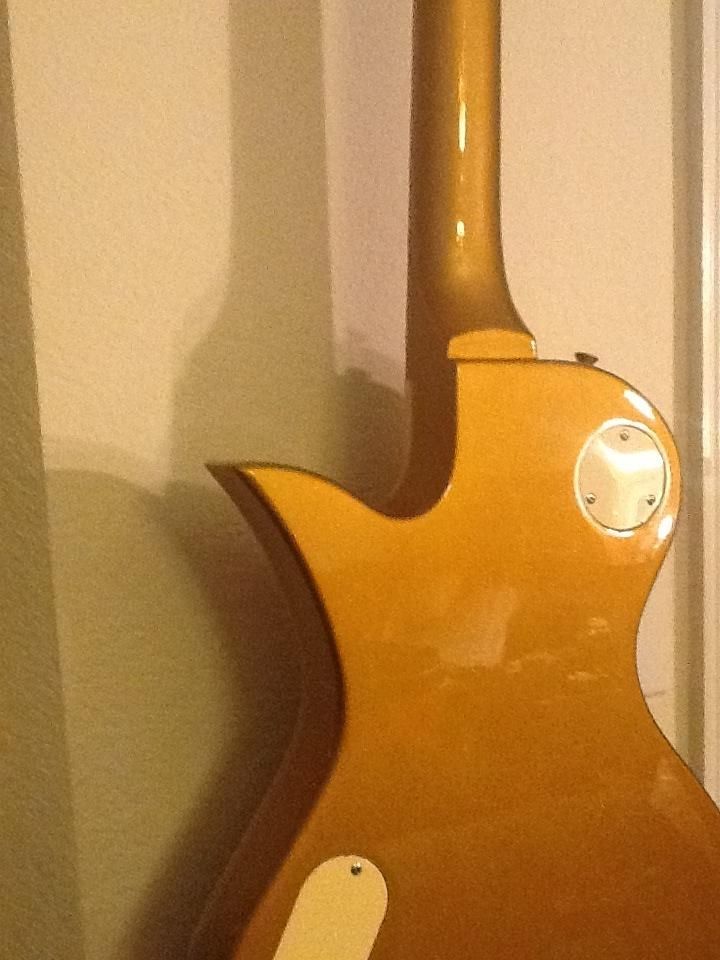 Not many issues with this one- literally just some hardware that could use a cleaning and a couple of dings like this: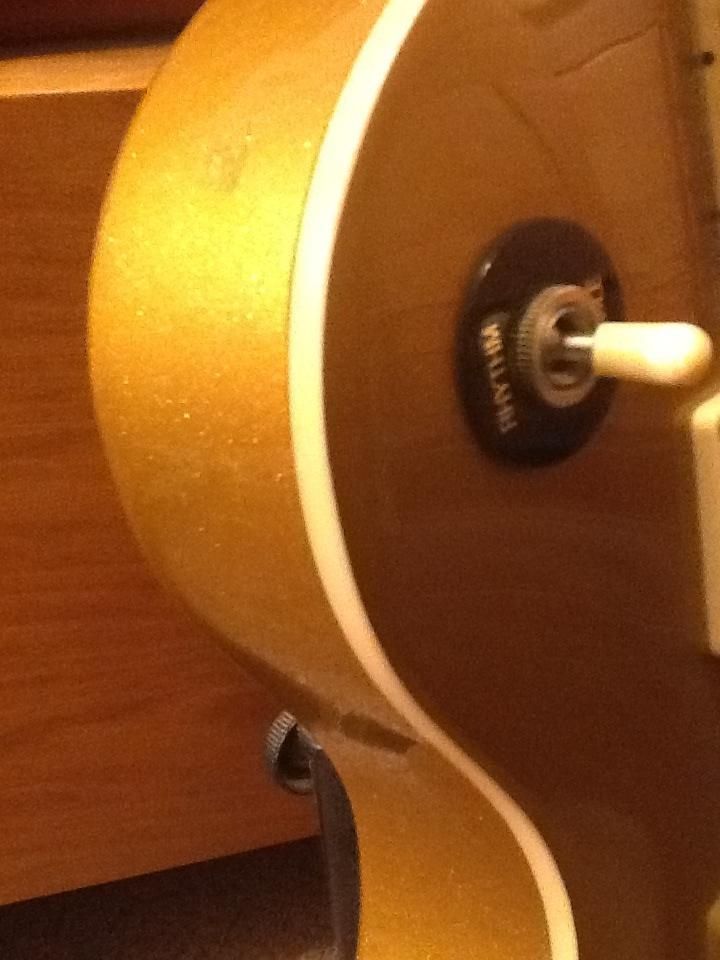 But this baby is in great condition otherwise.
Its a Fernandes Ravelle Goldtop Limited, my second Ravelle. From what I understand, only about 72 of these were made. As you can see from the photos, its a nice warm gold with just a hint of metal flake for sparkle.
It has a thick, solid contoured mahogany body and set neck, a maple top, and a 22-fret rosewood fingerboard. There's a Seymour Duncan JB humbucker in bridge and a Seymour Duncan '59 humbucker in neck- one of my favorite SD pickups. Anyone who has played with a JB or '59 in a mahogany bodied guitar knows what this means: lots of beefy rock tones perfect for heavier classic rock, but also some nice creamy cleans if you play with your tone knob.
The Ravelle is obviously evolved from the venerable Les Paul design, and as such, shares some of its characteristics. For instance, its heavy, but that mass turns into an eternity of sustain. I only have one guitar that beats it: my other Ravelle...but it cheats, because it is an Elite with a Sustainer pickup!

Unlike LPs, though, Ravelle necks are on the skinnier side. Too bad I'm no shredder! Still, it is quite comfy to play on.
Like I said, this is my second Fernandes Ravelle, and I love them. Great guitars! In fact, I'm looking at getting a third one- the SHIN Koi version. But that will have to wait a bit. I have some other beauties in my sight...