I am setting my self up for tendonitis?
Hey UG,
Over the last few months, I have been playing 30min-2hrs a day and my left wrist (right handed player) becomes quite sore after 30-45 min of playing. When the pain comes on I stop playing but it comes back whenever I get back to playing. Is my left hand positioning incorrect? I've moved it around in many different positions and this is the only one that feels comfortable and allows full flexibility. Never the less, I am concerned about wearing down my tendons in me left wrist. The circled area below is where it hurts. The other pics are of my form that feels natural to me.
What do you guys think? Maybe the neck is too thin and my hand cramps up? I can take more pics on an acoustic with a much thicker neck. This neck and the SG's are very slim, like Wizard neck slim.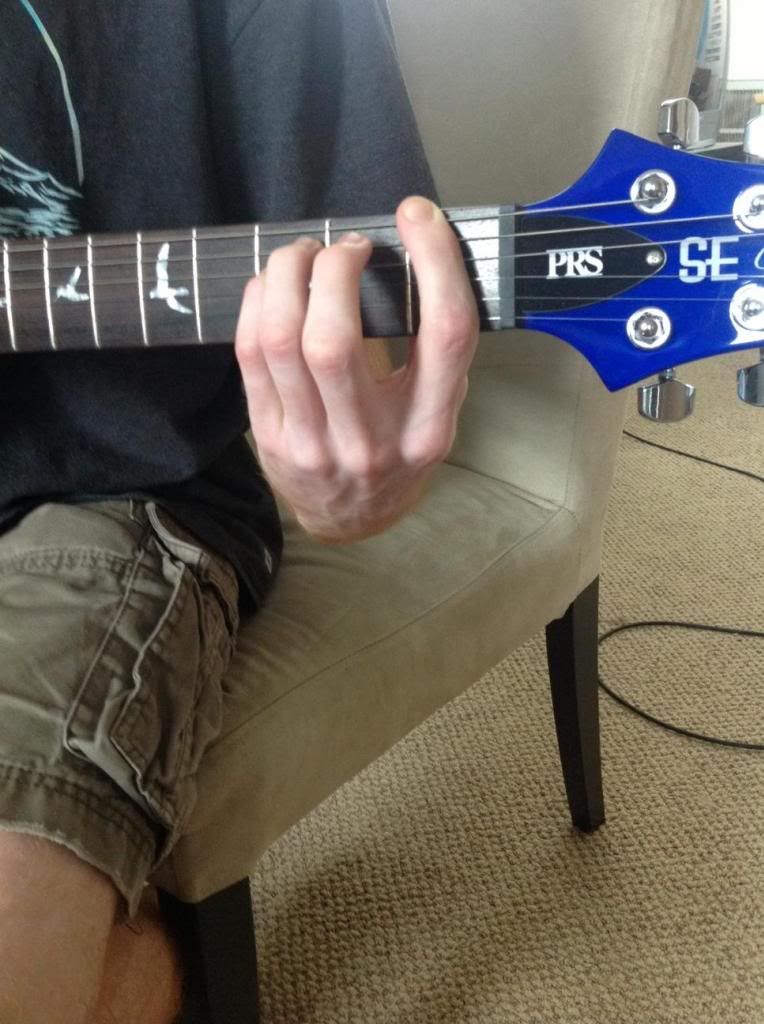 not sure buddy.. just wanted to comment and say DAT PRS

Join date: Oct 2006
190

IQ
Nobody here can answer your question. If you have genuine concerns then you need to speak to a doctor.
yeah, I don't think anybody will be able to spot the uniqueness of your position. It looks the same as any other person's to me, but it could be miles different. Nice PRS, btw. Totally interested in getting one

For future reference: I don't know of any doctors on UG, if you have a legitimate medical concern, email Ozzy Osbourne.
im a bass player for the most part though I hae been playing guitar a couple of years ago, and it seems to be that you have very large hands, at least large fingers.

Actually, I just grabbed my guitar again and checked. I also have pretty large hands and long, spiderlike fingers and never had any problem wiht my left hand, ever. Even after playing 16 hours over 2 days the other weekend.

There are 2 main differencies between our hand positions:
1: I keep my thumb wrapped around the neck in lower positions and gradually retract it upon reaching higher registers. I never really noticed this myself, really. Basically, when I fret something like a D, the joint of my thumb roughly sits on top of the neck, like on the edge of it, if that makes sense. When I play some bluesy improv in the 5-7th fret area, the tip of my thumb still protudes a bit from the neck as I usually only rest the joint on the neck, not the actual tip. Only when soloing beyong the 12th fret do I switch around a bit and rest the tip of my thumb against the center of the neck, as you do in these pictures, too.

The 2nd difference, although it might very well be connected to the first one, is that my wrist is _always_ straight, no matter where im fretting. In your picture though it looks bent and incomfortable as hell which I am 99% confident is causing your problems as a bent-forward wrist increases the tension in the area that is hurting for you.

I hope this all made sense as I have a hard time describing my positions without pictures, but anyway, hope it helps.
Your posture looks a bit cramped. Doesn't matter how thin the neck is, you don't need a lot of force to fret. You could also try lifting the headstock further to straighten up your wrist.
Try the classical posture. Since you keep your thumb behind the neck in classical way the classical posture (guitar on left leg, neck pointing up about 45 degree angle) keeps your fretting wrist straight. With western posture (which my body doesnt agree with anyway) I find my wrist to be always at uncomfortable angle unless I wrap my thumb over the neck but I dont like playing that way.

Regarding pain you should put the guitar aside for a while let it rest a bit. Go talk to a doctor if the pain doesnt go away.
So after messing around with different positions, I think I'm doing better than I was before. Resting the thumb on top of the fret board works for most stuff while keeping my wrist straight, but power chords are still a problem. What happens is the area around my first finger (between the first and second knuckle, furthest from the tip of my finger) rests on the edge of the fret board when keeping my wrist straight. It feels a little awkward but as long as it's not a problem I'll keep trying it this way.
Just to clarify...
Yes I have big hands with long and skinny fingers.
I would describe my "pain" more as soreness, it doesn't really hurt bad, it just feels sore, like your body does after a long day at the gym or physical activity.
This soreness comes on after playing for 20-40mins. It immediately goes away after I stop playing and I don't feel it unless I'm playing.
What is a doctor going to do for me exactly, teach how to play guitar properly?
And those who are here for the looks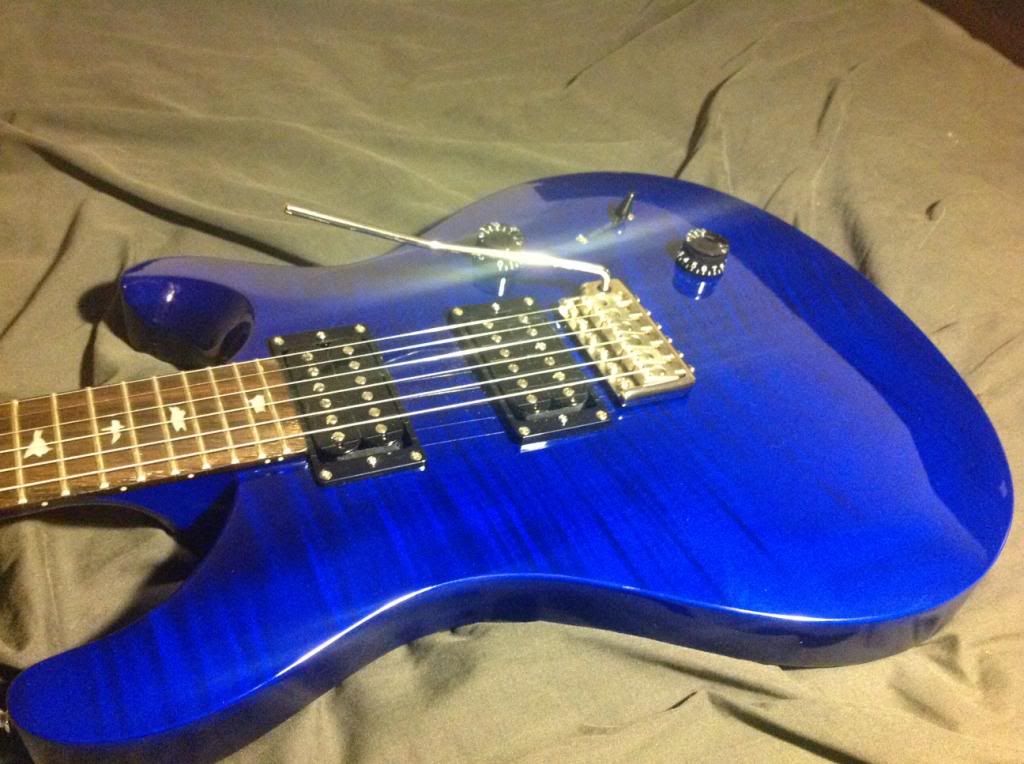 What is a doctor going to do for me exactly, teach how to play guitar properly?

If its tendonitis its a good idea to have it checked. You do not want chronic tendonitis from bad posture and lack of warmups. It kinda has a negative effect on your guitar hobby for the rest of your life.