Nlpd
So woke up this morning and my LP GAS had come back for some reason. I was bored so I figured I would make a trip to Guitar Center. Never have high hopes when I walk in GC but they had a sweet Traditional Pro II up high on the wall. I asked them to get it down for me figuring it was going to be all banged up and set up like shit like always at GC. To my surprise it was dead mint and played great. Setup was even perfect. So I took it home. The trad pro II's are kind of a modernized standard. It has a 57 classic in the neck and a 57 super in the bridge as well as push/push coil taps on both volume pots. It also has a 10db active boost on the top tone pot. The pickups sound great. It also has Grover lockers which are a nice feature on an LP. The finish is champagne and looks gorgeous. Here are some shit pics.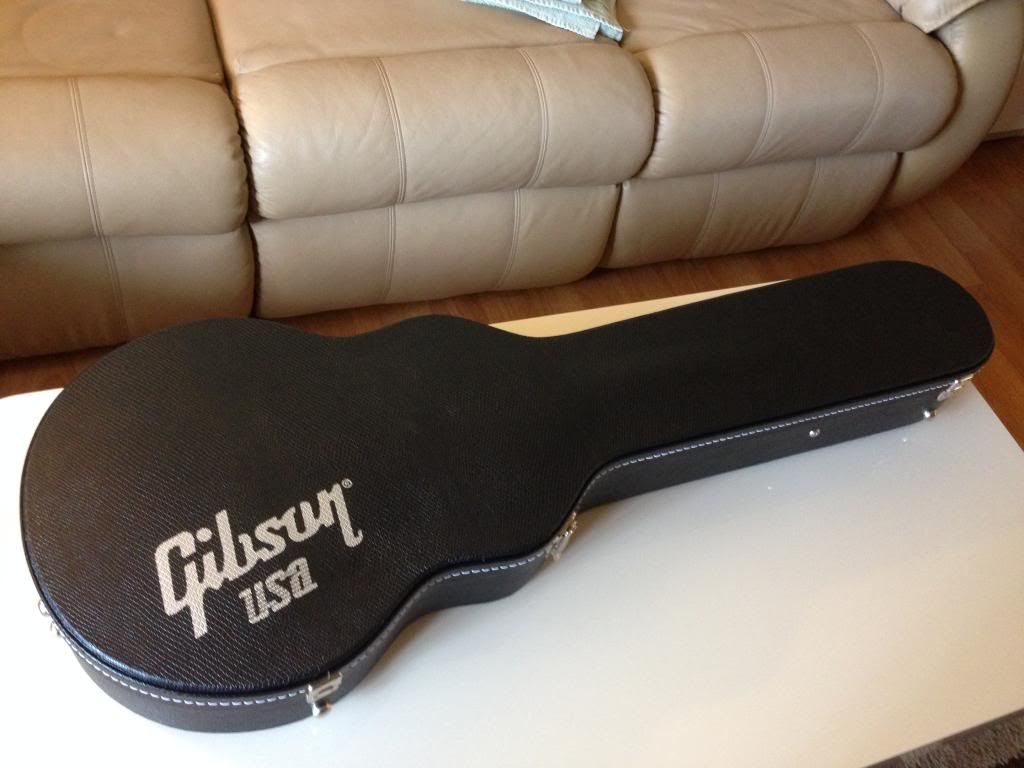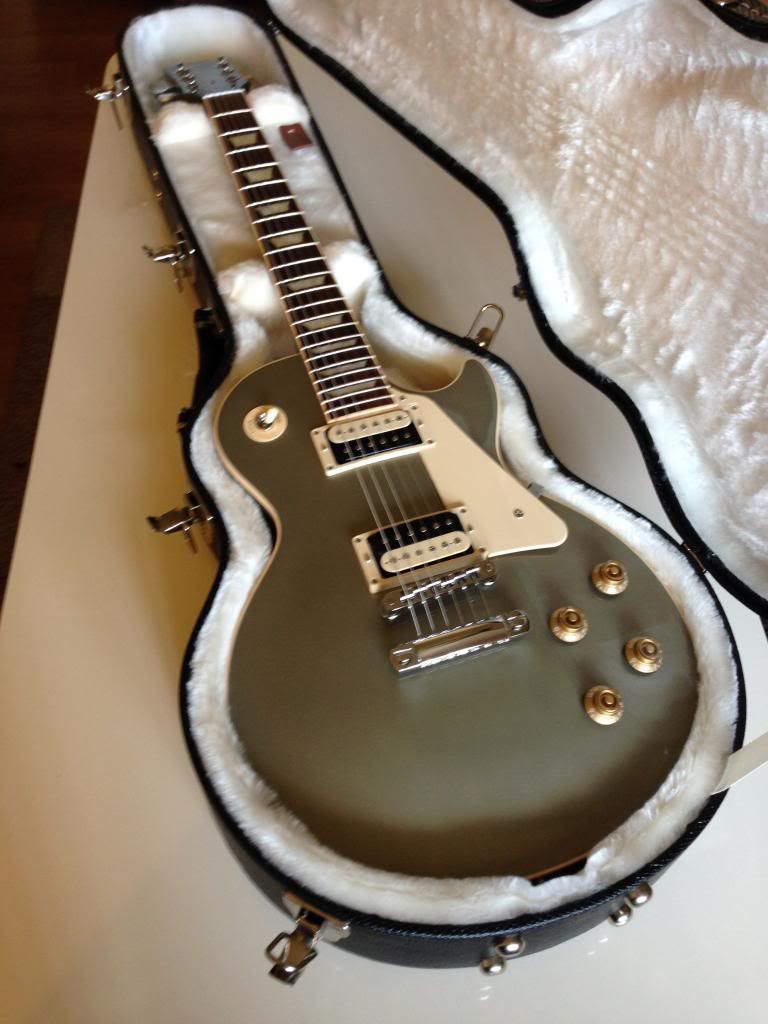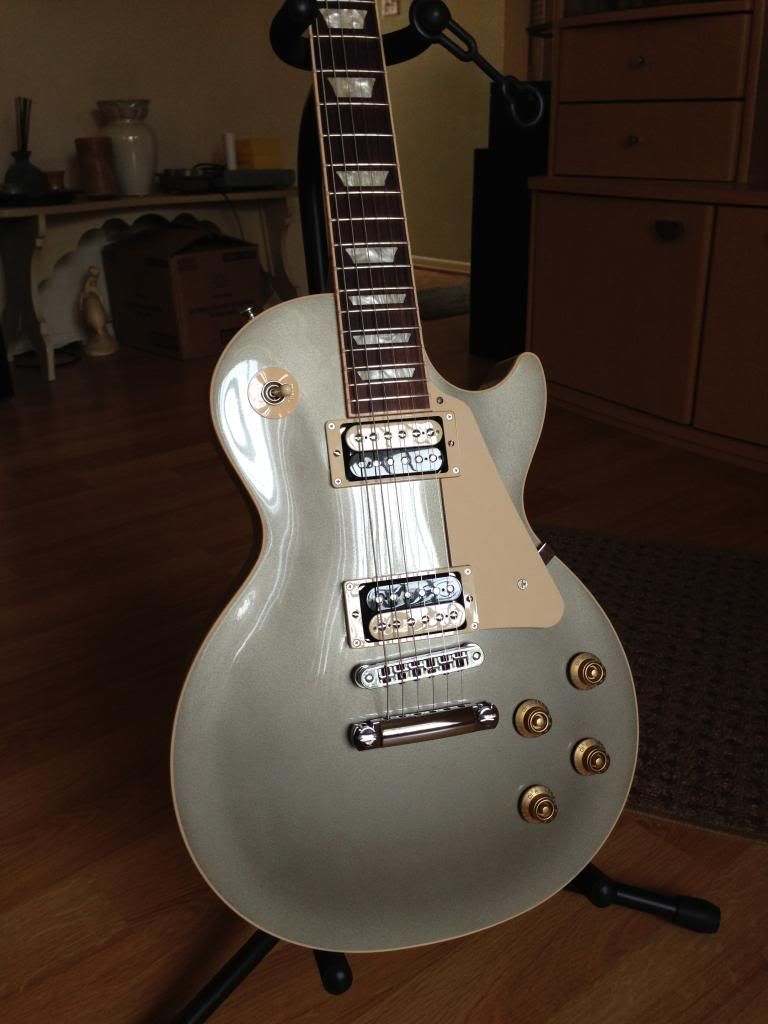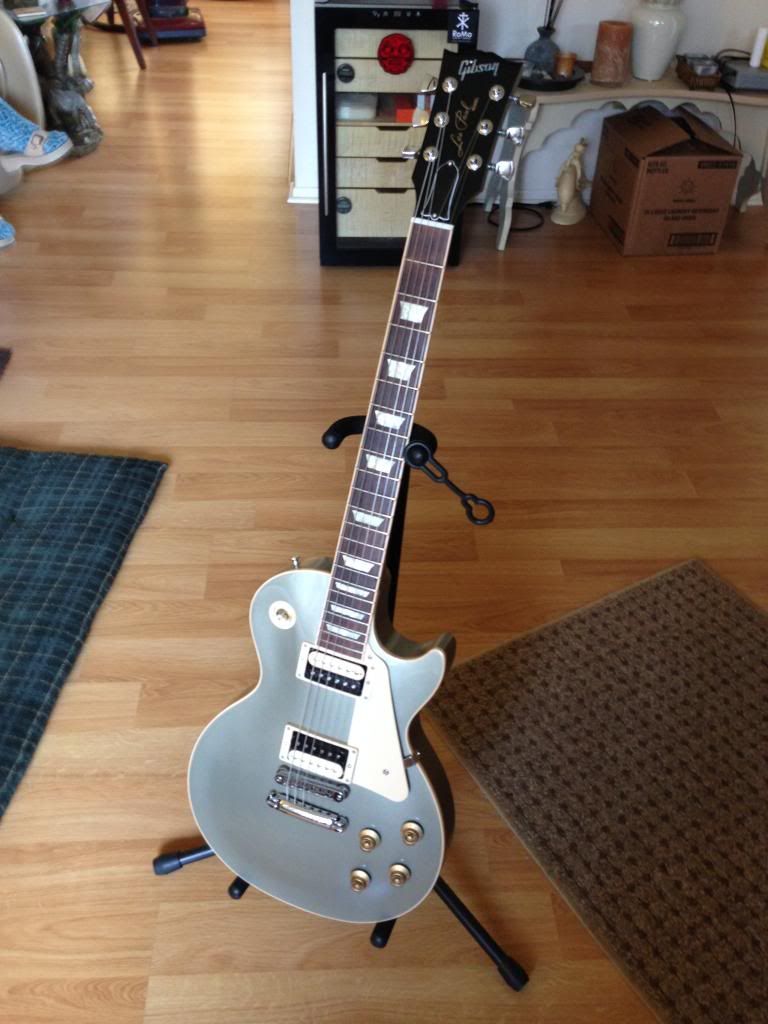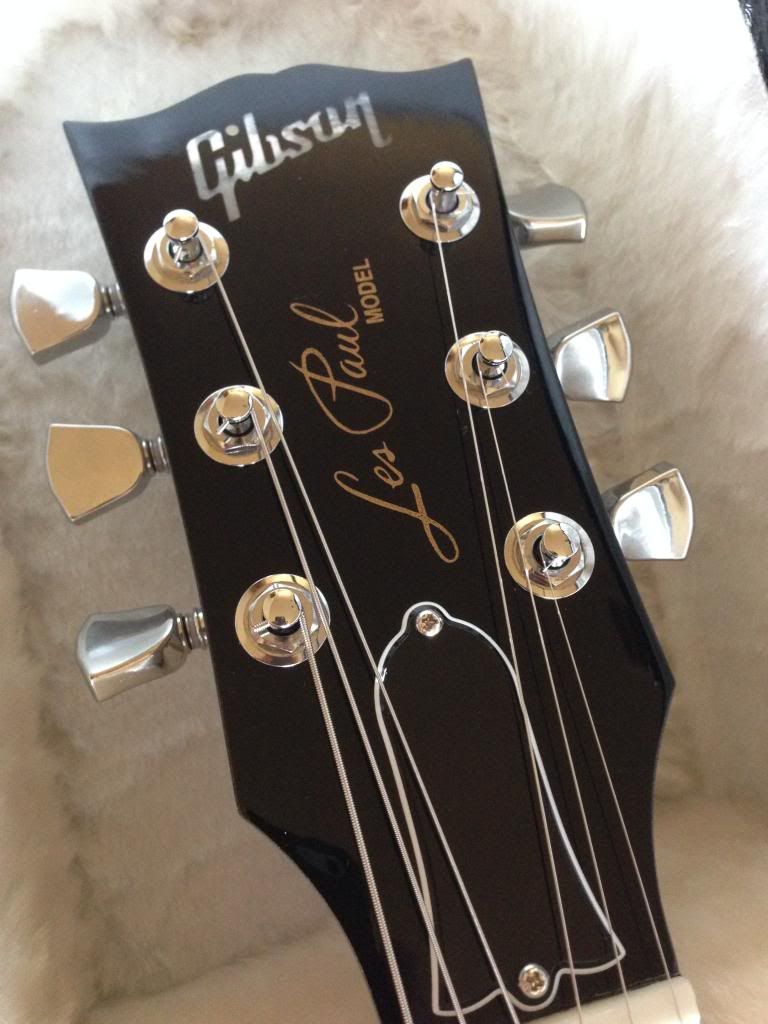 Join date: Mar 2011
190

IQ
So you woke up had LP GAS and bought one the same day? Well done good sir and I like the color! Congrats and a HNGD to you.

Join date: Sep 2011
40

IQ
I think he got rid of the GAS somehow.. or at least thought so until he woke up.

Either way. Nice guitar.

Join date: Nov 2008
160

IQ
That's beautiful. How much?

Join date: Feb 2011
40

IQ
That is one sweet looking guitar.


Congrats on a beauty, sir. I'll bet it plays really nice, too.

Join date: Jan 2005
616

IQ
I love that finish. Congrats!
Sweet finish. What BKPs are you getting?


Join date: Jan 2006
231

IQ
What the hell kind of champagne do they drink at Gibson?

HNGD!

Join date: Jul 2008
150

IQ
I've never seen that finish before. Looks great! HNGD!
sweet