Belated NBD
Since I haven't been on here in a while I haven't gotten a chance to post my new 2012 FSR DELUXE P BASS. Badass bridge and noiseless pickups. P body but J neck (I love the smaller jazz necks)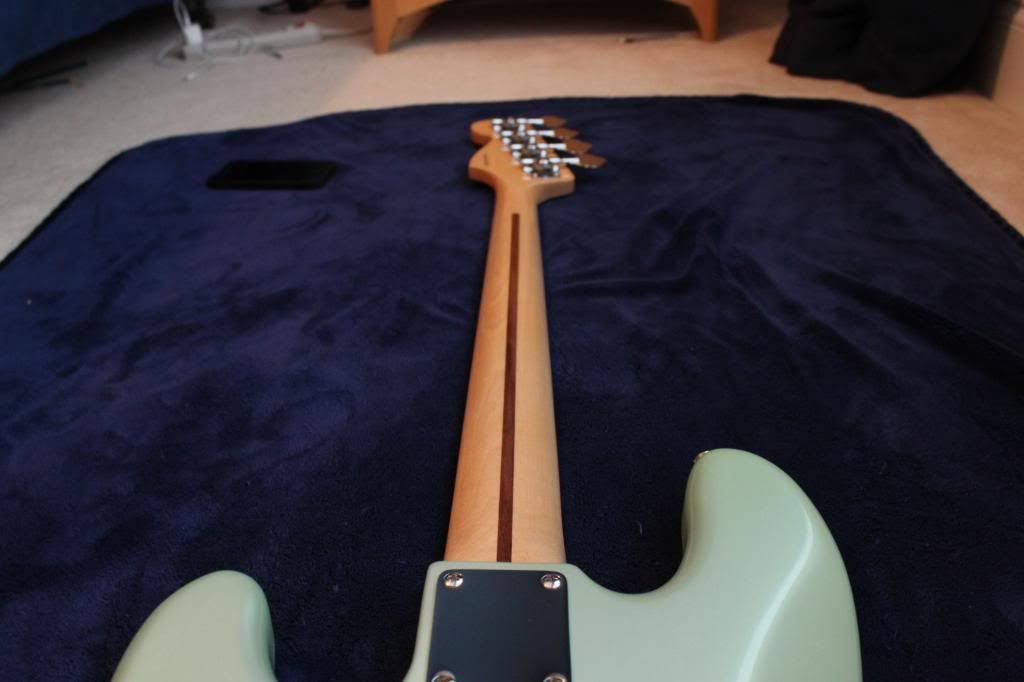 very nice

Seafoam green is just so nice looking. HBNBD!
I always see these in Guitar Center but haven't tried one yet. They look awesome though!
Thanks everyone! It sounds and feels great as well. Try one out!

Join date: Oct 2009
140

IQ
I almost bought one of those, but it was gone by the time I went back to the store. Sweet bass! HNBD! Enjoy the hell out of it!