My Bloody Valentine

Join date: Jun 2008
272

IQ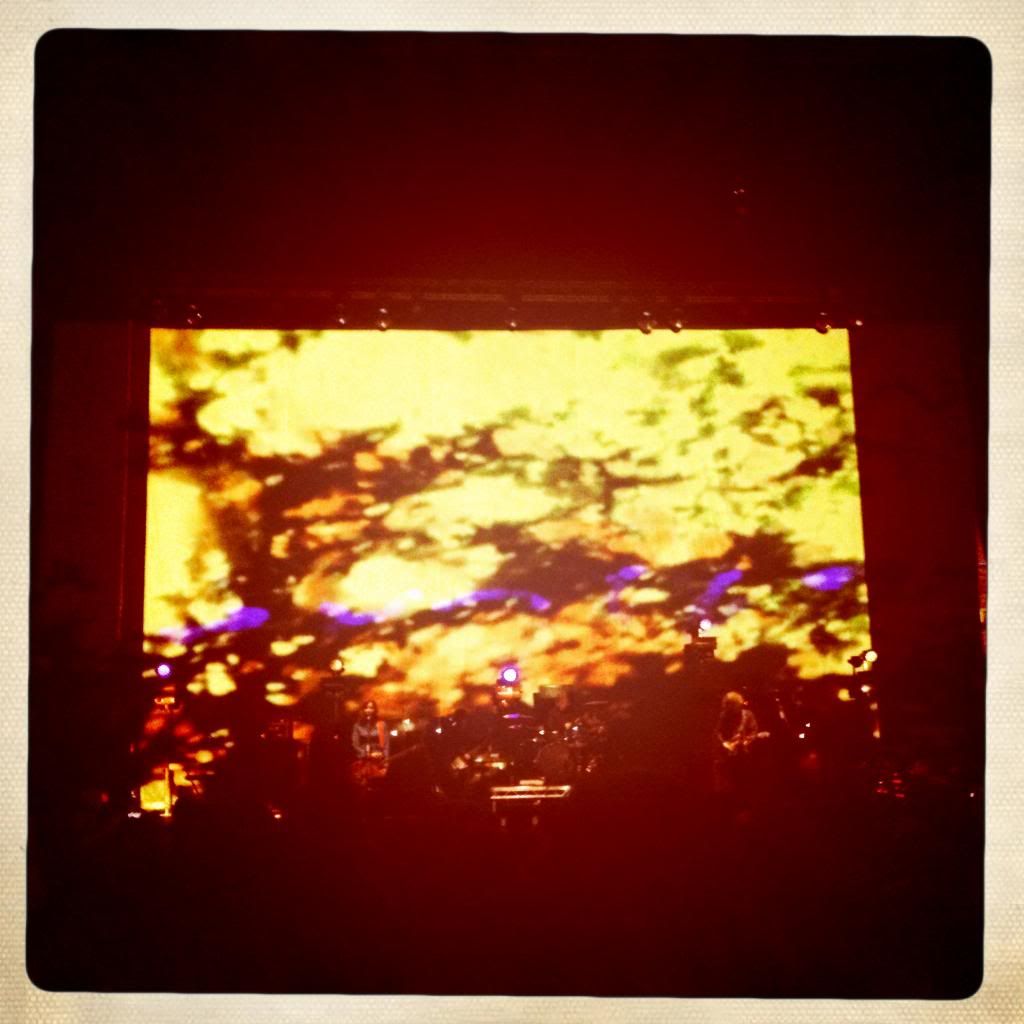 I make this one off return to UG to post in the ever faithful MBV thread, after discovering them 3 years ago, BenRaah and myself finally experienced them live. I love the Apollo in Hammersmith and the sound there was excellent. Le Volume Courbe were a little boring and finished at 8:30pm leaving a 45 min wait for MBV to arrive onstage at 9:15pm.
The songs sound different in a live setting but you realize this is there true form. The set was pretty standard mix of songs from Loveless, Isnt Anything and the EP's and thankfully Only Tomorrow, New You and a closer of Wonder 2 if the 10 min YMMR wasnt enough for you.
The Holocaust section is an experience, even though it was only 10 mins in length, it was just enough to make you forget what anything else sounds like. I'm glad I had some decent earplugs!
MBV were everthing I wanted them to be and Bilinda at 51 is still looking pretty fine.
I Only Said
When You Sleep
New You
You Never Should
Honey Power
Cigarette in Your Bed
Only Tomorrow
Come in Alone
Only Shallow
Thorn
Nothing Much to Lose
To Here Knows When
Slow
Soon
Feed Me With Your Kiss
You Made Me Realise
Wonder 2