Pictures of Mah Rig!!!

Join date: Apr 2010
1,390

IQ
tuner board...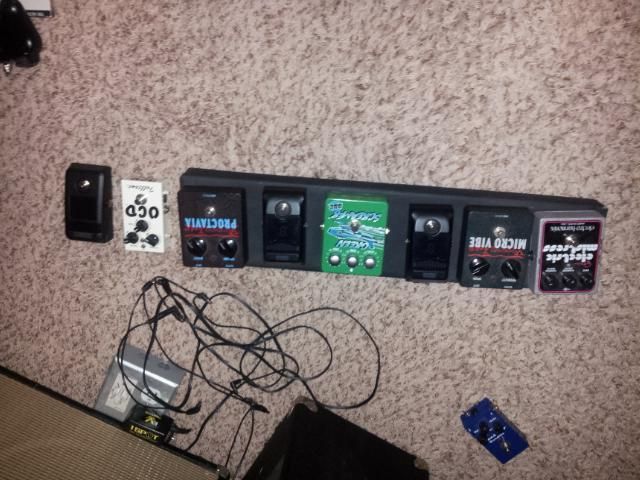 and i forgot the MI Audio blues pro (its in the back). yes that is three pitchblack tuners, two were flash deals first one because one was stolen, but was actally returned to me recently still working and in good shape. for once a good guy. this is just being comical, i will have the poly for gigging and a regular pitchblack at each house.
here is my sheving system i built last weekend and moved it over today. i have a lot to pluging in to. also left is the 18w clone i built, center a highly modded sovtek MIG50.