Battle of the Boards MFX - Brought to you by: NTRACK, VPICKS and RAT
View poll results: Who should be graced with victory?
| | | | |
| --- | --- | --- | --- |
| CATHBARD | | 9 | 41% |
| Will Lane | | 13 | 59% |

Join date: Apr 2010
1,700

IQ
The Battle of the Boards contest is sponsored by n-Track, V-Picks and Pro Co Rat.
Each category winner will receive a digital copy of n-Track's flagship software

n-Track Studio 8 EX
a Starter Kit sampler of picks from

V-Picks
Grand prize "Best of All Boards" will be provided by

Pro Co RAT
Due to shipping constraints, V-Picks and Grand prize will be available only to the Continental US. In case of first place winners being outside of the US, runners up will be chosen.
Cathbard -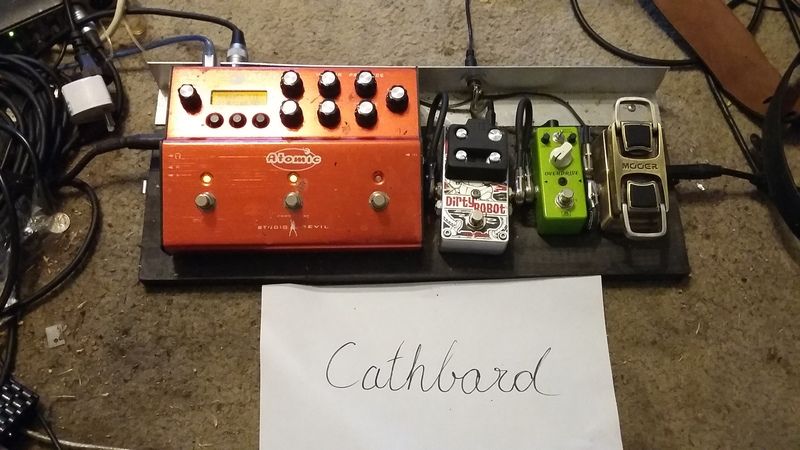 Will Lane -
Join date: Jan 2005
616

IQ
I just got a firehawk last week and looped in a lot of my gain to run in front of my effects patches. Just too late to enter!

Gonna rock with Will on this.
Will has a dinosaur and Cath needs a vacuum.
Cathbard
just get new flooring, better yet.
Cathbard what's the Mooer pedal?
It's a Whater
I've never tried one. The wahter is a straight up wah.
Yay I win

Will has a dinosaur and Cath needs a vacuum.
That is a cyndaquil, thank you very much.