The No. 1 Rule of Being a Session Musician
Always follow the Golden Rule:
The person with the gold makes the rules.

So I thought it might be a nice idea to make a thread with basic advice and "do's" and "don't's" of being a working musician for the aspiring kids out there. It's probably mostly going to be stuff regarding studio session work but some advice for working gigging musicians as well.
Stuff to do to look good:
-Always, always, always have business cards. Simple but effective designs are fine. Should have name, best phone number, email address, and bullet points of services you can offer including things like both the instruments you do and the type of work (teaching, repair/tech stuff, studio work, engineering,betc). That's the essentials. You could also include your music related website or social media but only if they are professional. No business cards makes you look like an amateur and giving someone a piece of paper with your name and number scribbled on it is a surefire way to make sure that they never contact you.
-When you exchange business cards, be sure to contact that person within a couple of days saying that it was nice meeting them and you're looking forward to working with them. This shows interest in actually doing work. If they exchange business cards with 30 guitar players and you are the only one that follows up with an email, that could potentially put you to the front of the list. Making contact again once in awhile shows continued interest. Don't nag them daily, but be persistent.
-Have a professional sounding email address. It should include your name and possibly a number (since
yournamehere@whatever.com
is likely taken) or descriptive thing.
john.smith.music@gmail.com
or
billjohnson8789@hotmail.com
or
j.swanson.mandolin@yahoo.com
are fine. Don't use phrases like guitar lord, shred wizard, ass master, etc and no 666. Using an older domain like compuserve will make you sound out of touch so avoid that. Make a new one if you have to.
-When invited to do a session, always give a "yes" or "no" answer. No "maybe," "I'll let you know," "possibly," etc. Definite answers. Nobody has time for someone that doesn't know if they can show up. If you say "maybe," they will take that as a "no" and delete your number. People have legitimate things like weddings, surgery, funerals, birthday parties, etc that they have to do or other gigs or whatever. If you can't make it or are not sure, tell them you can't. If they want to work with you, they'll consider you next time they need something because you aren't jerking them around.
-If you say "yes" to a gig, show up. Unless you are deathly ill or get hit by a car or get taken hostage, you show up. If some legitimate emergency comes up, let them know ASAP so they can adjust accordingly. Even if you give them notice, they may not call you back, but there is still a chance. If you don't show up and don't contact them, you better have been shot or kidnapped or had a heart attack. Otherwise there is a 99.9999999999999% chance that they will never call you back.
-Always bring every you need and then some. Bring extra strings, extra picks, any tool you might need, etc even if you think you won't need it. Bring a tuner. Bring whatever. If you break a string during a session and can't replace it, the whole session is wasted. The only thing worse than not showing up is showing up and wasting time.
-Always show up on time and ready to go. Time is money. The studio, engineer, etc are probably being paid hourly so if you're wasting time, you're wasting money. People don't like when you waste their time and money.
-You're not there to be a guitar wizard. You do what the boss tells to do and how they tell you to do it. If they ask for input or tell you to do what you think is best, then that's when you do it your way, but remember that you are serving the song. Don't be afraid to ask for clarification on what to do. If asking a couple of quick questions saves 10 minutes of takes, everyone will be happy. That goes both when you do what is told of you or when told to do whatever you think fits.
-You don't need to be a super proficient sight reader, but you should know how to read standard notation and perhaps more importantly know how to read a lead sheet. If you play something like guitar or piano, it is more likely that your part will be prewritten than if you play something more exotic, but even if you are not given a prewritten part, you will definitely be given a lead sheet to follow.
So of course there are many other things, but that is a good start and I don't want to type anything else right now.
Something I learned from a guy in Austin who had been a producer for decades: show up sober.p & straight. It doesn't matter if the band shows up blitzed, stoned, tweaking, etc.- they're "The Talent", you're an employee. If you show up in an altered state and can't do what they ask of you, they won't ask you back. And they'll tell others.
What am I waiting on?
- be prepared to play at a moment's notice during the session, but also be patient and prepared to wait... it is not unusual to spend the majority of time in the studio simply waiting to play

What, no tone?
- don't be surprised if the engineer wants your guitar tone dead clean with no drive, distortion, or effects; this gives the engineer more control and possibilities... it is easy for him to later add, test, and tweak from the console

Cowboy chords? Really?
- if the session is one of the popular styles, the most likely thing you may be requested to play is cowboy chords... perfectly tuned, perfectly strummed, perfectly balanced string volumes, perfectly fingered, perfectly timed, perfectly changed from chord to chord through the song.
Most guitarists are really happy to move on from the cowboy chords ASAP in their learning and playing and never really learn to play them perfectly, and in fact doing so while being recorded in the studio is actually one of the most difficult technical challenges in the whole guitar world... but if you can play them perfectly, really perfectly, as described above, you may be called again and again for session work. The standard "guitar track" for most recorded songs is just these perfect cowboy chords... but they really have to be perfect.
good post. i really appreciate that almost none of these are related to technical proficiency, beyond being able to read and not having agency over what you're gonna do. you absolutely need technical skill insofar as you can do what you're told, but if you spend all your time trying to hit a threshold of "hard" material at 80% cleanness instead of "easy" stuff with perfect precision, you're not gonna last very long

What, no tone?
- don't be surprised if the engineer wants your guitar tone dead clean with no drive, distortion, or effects; this gives the engineer more control and possibilities... it is easy for him to later add, test, and tweak from the console

especially nowadays, "reamping" is really common. don't be shocked in modern studios if you're not even playing through an amp. it's not unlikely that you'll be playing through a DI into your headphones and the DAW that has a completely dead track and a "sample" amp just to help you get into it. the engineer takes the clear track and puts it through whatever amp he wants in post. this is why the kemper has become such a popular thing for engineers - instead of trying to emulate amps from the ground up like the axe-fx, it takes snapshots of amps the engineers have and lets them adjust at will
good post. i really appreciate that almost none of these are related to technical proficiency,
If there is one thing to make clear to people trying to get into the "music business" it's to stop worrying about the first word so much and pay more attention to the second. I mean, you don't want to forget about the music, but the most important thing is that it is a job and not jamming with your friends in your basement. You're there to work, not have fun. That doesn't mean that it can't be fun and that doesn't mean that there won't be good times in the studio, but it's all about doing the job, even if you don't like it.
A lot of these are general practices that are essential in any field. Stressing being a professional and being like one.
More stuff:
-Import to remember: there are always a thousand guitar players that are just as good as you and probably better. If you get the job, don't screw it up. There is a line of guitarists waiting to take your place. If you do a satisfactory job, you'll get invited to more sessions. If you don't do a satisfactory job, you won't. Simple as that.
-Your reputation is important so take care of it, but remember other people's reputations. If a friend does you a favor and gives your name to a producer and that producer invites you to a job, your performance reflects on the guy that recommends you. If you do poorly, they look like a jackass for recommending you and they will probably never suggest your name to anyone instead.
-Conversely, if you try to do a friend a favor and give them a recommendation and they goof up, you look like a jackass so don't recommend anyone that you think will make your judgment look poor.
-The above also goes for the other personnel in the session. If a producer/engineer hires you for a session and you make them look bad in front of their client, they will not be happy.
-Every skill you don't have is potentially a job lost. I don't mean that if you can't sweep or whatever. I mean like, for example, if someone needs some lead playing for a country song but you don't know any country licks, then that's a potential job you lost. If they need a finger picker and you don't finger pick, that's a job lost. You don't have time to learn everything in the world, but learning a large variety of things at a satisfactory level makes you more versatile. Similarly, if someone tells you they need some cowboy chords for a country artist, don't tell them that you don't play country. Again, it's work and work often involves doing things you might not like.
-Always treat every session like it's the biggest session of your life. As a session musician, you might be asked to record guitar for a 6 year old where she sings a duet about cupcakes with her dog. Even if you're "just" backing a kid or some local nobody they are still a paying customer. If you slack off because you don't think it is a "real" session, producers take notice.
-Unless you really luck out or know the right people, the majority of your session gigs are going to be playing tracks for some local nobody singer that will likely never go much of anywhere or doing commercial music like jingles, stock music, etc. Even if you are recording 20 seconds of chord strumming and a couple of lead licks for the jingle for the new Steve's House of Washing Machines, treat it like you're recording for a Grammy Winning singer. Again, professional attitude is important.
-Never, ever, ever offer to do a session gig for free. A lot of people think that if they offer their services for free it will be an incentive to pick them over the paid guy. Then that's their in and they get credit and then... yeah, no. Does not work like that. If you offer to work for free, that tells an employer that your services are not worth anything. People are always looking to save money, but people will almost always shell out to get the job done properly. You wouldn't go with the free mechanic that just wants experience, would you?
So many excellent points here I don't know where to start.

Kristen mentioned a few of my basic favorites like getting professional business cards that offer your name, phone, email and a few short bullet points about what you do. Nothing fancy, nothing artistically creative, just a good informative professional card. I agree 100% and this can't be stressed enough. I would also suggest reviewing the message on your phone that plays if you can't pick up. Don't try to be clever or have some song playing that may reflect poorly on you as a professional.

Kristen is also correct with the unprofessional sounding email addresses or references to your web or social media sites that may reflect on you badly, like the shot of you being drunk off your ass at some party or just acting goofy with your buds.Create a professional Facebook page or web site just for your working projects and prospects.

There are many good points here and I'll add one more. Don't exaggerate any of your your abilities and don't describe yourself as something you are not. While it's vital that you learn to play in as many styles as possible it's also important to be able to play the style you were hired for immediately. It will be appear obvious from the fist few notes you play whether or not you can do it..

Excellent thread.
Last edited by Rickholly74 at Jun 11, 2017,
I've never done session work and am probably not ready yet but I'll give a couple tips anyway. For those who don't know, "cowboy chords" is just slang for open chords (very basic chord shapes that you should know). If you're just playing chords (a lot of the time, they hire guitarists for that), you should learn power chords, open chords, and maybe barred chords (they're basically movable chords based off the open shapes).

You should at least learn to read tab and chord charts. Obviously you should respect and listen carefully to your employer. Do what they ask of you and you should be fine (most of the time). You don't have to play like a virtuoso and if they wanted that, they'd probably hire a big name.

Kristen did a very good job here and obviously knows a lot more about this than me. Have a nice day, UG!
You don't have to play like a virtuoso and if they wanted that, they'd probably hire a big name.
This brings up a great point. If you are hired for studio work, it's because they just want someone to play a (most likely basic) guitar part and they feel that you are reliable enough to show up and lay the track down in a reasonable time. They are like 99% probably not looking for your personality as a musician. If they wanted someone that sounds like so-and-so, they would get so-and-so most likely (if they can swing it). You're going to be expected to put down something simple and practical. You may be given a sheet of music and told to play as-is or you may be given a lead sheet and asked to play whatever but you're expected to stay in the pocket.
That being said, it depends on the type of music. I do a lot of work producing almost entirely programmed tracks for rap guys and many of them have no real expectations for what they want the guitar to do and don't mind if you noodle a little bit during instrumental breaks. In country as well, there is often at least some room for guitar fills or solos. But that is not always the case and generally only applies to a small number of genres. At the same time, I tend to be one of the producers on a lot of work I do. When your actually in charge (the only one "above you" is really the artist themselves, and even then they often have a "you're the producer so you probably know what you're doing" attitude), you do have a lot more freedom than when you are just some bit player working for a producer.
Actually a really good post

Quote by Rickholly74Don't exaggerate any of your your abilities and don't describe yourself as something you are not.
On the other hand, don't sell yourself short. It's completely okay to tell a person looking to hire you that "yeah, I can play that stuff really well, no problem". You don't need to worry about sounding arrogant, confidence is much more valuable than excessive humility. Not saying that you should act like a dick all the time, but if you can do the job well, might as well let the employer know that and show confidence.
Kristen..good post...

two more suggestions:

BE ON TIME...and know what that means...if the session starts @9:00...that means be ready to play note one at 9....not get to the studio at 9 and start setting up and ready to play @9:15 - as mentioned before time is $$...its the professional attitude again..you want your name to be remembered by the other players at the session..also things you cant control..the producer or whoever may have a terrible morning..and no patients left..so your being late holds up the session..and studio time is booked..so if an hour is bought and you hold it up and now there is only 45 mins left..you just lost points .. a lot of em..
.
ALWAYS look for ways to increase your skills and be more attractive to session possibilities..
you can ONLY play guitar..but the session calls for banjo and mandolin etc .. a tip from one of the best studio players-Tommy Tedesco-tune all string instruments the same as a guitar..that way you can play basic chords and some solo lines..

find some UTubes of some top studio players from the past..as they set the standard..Howard Roberts Joe Diorio.Tedesco Larry Carlton Lee Ritenour Ben Monder..and there are more that are considered studio players .. Glen Campbell Steven Stills Joe Walch and many others a name not well known Muris Varajic...
Last edited by wolflen at Jun 11, 2017,
you just lost points .. a lot of em../QUOTE]

Very important point for not not just music but for the professional world and life in general. You start with zero points. Points are very hard to earn and very easy to lose. It's like in Super Mario Bros. You need to earn 100 coins to earn an extra life... but in a couple hits from a goomba or a fall off a ledge and you've lost a life just like that.
ALWAYS look for ways to increase your skills and be more attractive to session possibilities..
you can ONLY play guitar..but the session calls for banjo and mandolin etc .. a tip from one of the best studio players-Tommy Tedesco-tune all string instruments the same as a guitar..that way you can play basic chords and some solo lines..
This is good. Also they are making increasingly more "hybrid" instruments. You can get instruments that are made with banjo, mandolin, uke, etc bodies but have guitar necks and are designed to be tuned like a guitar. Goldtone has especially been doing a lot of this. Many early 20th century instruments and tunings came about for this reason. Chicago tuning for the plectrum banjo (DGBE) was made for guitarists to get banjo sounds. The four string tenor guitar was designed to give tenor banjo players access to guitar sounds.
Also if you do actually play other instruments, let the producer know. If they only know that you play guitwr, they won't invite you to come record banjo or fiddle or clarinet or whatever you play. Also not only can that get you different gigs just playing those instruments, it can also get you double or triple duty session gigs. So for example a producer might pay you extra to play both guitar and fiddle since they don't have to hire a seperate musician to play fiddle.
That also applies for the aforementioned mimicry of other instruments. Every extra person they don't have to hire means that you potentially get a few extra bucks at the end of the day.
Also another tip. If you are not sure of what to bring, ask in advance. You probably don't want to bring your hollow body, dread, strat, Les Paul, and reso if you don't need all of them. It never hurts to ask questions. They might tell you to bring the jazz box and an acoustic and leave the solid at home. They might want a nylon string or a tele. It's better to ask and bring what they want than to bring the farm or, even worse, bring the wrong thing. Also if they request something specific that you don't have, that gives you a chance to get ahold of one if you need it.
Also Rick mentioned drunken Facebook pictures. That applies to other image things as well. You don't always have to dress up for a gig, but don't look shabby and don't wear potentially offensive novelty t-shirts or anything with gory metal album art. Same thing with stickers on your case. Everyone loves to put stickers for their favorite bands and brands on their cases, but don't put political stuff or whatever on your case because that can potentially offend someone.
If the artist that is recording is super conservative, they might tell the producer to can you if you have a pro-choice sticker on your case. It seems like a silly thing, but it can happen and have seen it happen (not specifically in the studio though). The same goes for conversation. No offensive or dirty jokes and no political or religious discussion. People get real worked up about that kind of stuff. Obviously you have your values and principles. Is it worth it to lose out on a job because you want to proudly display your dixieland pride by plastering a Confederate foag on your case? That's for you to decide, but just know the consequences.
And don't hit on anyone in the studio.
A lot of those should be common sense, but we all know what try say about common sense.
Also Rick mentioned drunken Facebook pictures. That applies to other image things as well. You don't always have to dress up for a gig, but don't look shabby and don't wear potentially offensive novelty t-shirts or anything with gory metal album art. Same thing with stickers on your case. Everyone loves to put stickers for their favorite bands and brands on their cases, but don't put political stuff or whatever on your case because that can potentially offend someone.

Frank Zappa once told the story of how Warren Cuccurullo got the job in his band. He came to the audition in a suit, unpacked his gear and set up quitelty and without fussing. Then he let his guitar playing do the talking, They hired him, but they wondered how such a straight-laced guy would fit in...
First day of rehearsals, he showed up in his dyed, aquanetted hair, makeup, spandex, etc.
You always audition kitted out as conservatively as you can. Once you're accepted, then figure out how much freak flag you can fly. As Bruce Lee said:
Fun fact: none of my guitar cases have stickers on them.
I love the Bruce Lee analogy. It really works for this discussion (and many others). Kristen is so right about the little things that may seem obvious to some but not to others. The observations on presenting a proper professional appearance is very important. I hadn't thought about the stickers on a guitar case but that's a very good point. If you walk into a session for a singer/songwriter who does mellow acoustic type music, country or pop songs and your case is covered with Lamb of God, Slayer and Metallica stickers, you may be projecting the wrong impression before you have even played the first note. This thought might extend to type of guitar you bring to the session. I was playing occasionally with a wedding type band and I was doing double duty doing switching from guitar to keys throughout the gig. The band decided to add another guitar player so I could do more keyboard work so they set up to audition a couple guitarists. They auditioned three: one was not versatile enough, one played acceptably but would need work and the third player was excellent (definitely better than me). They didn't choose the third guy because he came to the audition with a beat up Flying V (that sounded great on everything he played. Surprisingly great cleans.) In the end he apparently told the bands leader (boss) that this was his main guitar. Needless to say Flying V's at weddings don't go well with tuxedos. Too bad since he was a great player and actually wanted the gig. I was just the hired guy and had no say in the choice but there is a lesson to be learned there. A professional brings the right tools for the job. (this band leader was also a bit of a pompous ass and hard to work for and very demanding. I stopped working with him shortly after but I missed the money. He paid very well and the minute the gig was finished in cash.)
Last edited by Rickholly74 at Jun 12, 2017,
This thought might extend to type of guitar you bring to the session.
No question about it. You wouldn't want to bring a Slayer sig guitar to a P&W gig- not if you really wanted the gig, that is.

Join date: Apr 2017
20

IQ
A guitarist I met on a film project once told me what it was like being a session musician for the film industry - be prepared to learn something or write something with no notice and accept that odds are in favor that the creative shot callers will change their mind in Post and your piece wont even be heard.

Somewhat related (still film/media) is the art market for set design. Creative Directors and prop department purchase all sorts of shit for shoots and 80% of it doesn't even make it to the final cut. My wife made a chunk of change from the "Real Housewives of Atlanta" and her art never made it to a wall.

Point: musicians and artists become accustomed to the idea that the product they produce can and will have an audience. Session work negates that - overcoming your ego and accepting the decision making is an important part of "being professional"
What if they P&W Satan?
Then don't bring this:

Join date: Apr 2011
50

IQ
I always thought it would be great if I could have some practice doing session stuff

Can you post an example sheet or a scenario of what would go down?

I'm always kind of worried that I would show up somewhere and then fuck up and then waste everyone's time
Another important thing I forgot to mention. There was discussion of doing things to make yourself look more attractive like offering extra instruments and whatnot. To add to that, the thing about the music industry is that it is very multifaceted. When you tell people what you do or make business cards, you can always list non-music skills that may be of use to musicians, producers, engineers, etc. Examples:

-If you have a degree in marketing, accounting, entertainment law, etc you should mention that. People in any business need all that stuff. It may seem silly, but if you are the guy that runs a big studio's books, there is a chance that, since you're already hanging around and just happen to play guitar, they'll grab you for a track if they need you. Again, the more hats you wear in a company, the less people they have to hire. Saves them money. It happens.

-If you do video work, put that down. Musicians need people to film gigs or music videos, studios need people to film promotional videos, etc. If you get a session doing guitar tracks for a singer, mention that you can shoot video for them. That's a good way to find a job to fill in gaps between session work.

-If you do artwork or graphic or web design, put that down. Studios need websites, musicians need album artwork, etc.

-If you do voiceover work, let the studio know. Studios don't just record music. They also record voiceovers for film, TV, audiobooks, instructional videos, or anything else that people could ask them to record. If you've got a good voice that's very clear and pleasant, they might invite you to come do the audiobook for some new children's book.

-If you speak a foreign language, that might not be worth putting on your card, but it's worth telling people if you live in an area with a high number of people speaking that language. There are a lot of people in my area from Brazil, Puerto Rico, and the Dominican Republic and many are not super fluent in English, so knowing Portuguese or Spanish fluently (not Peggy Hill Spanish) might be useful in case the producer has clients that no sprechen Englisch no bueno. This is also very, very useful if you want to teach music. Seriously.

I mean, a lot of these skills sound silly, but they are skills that somebody in the music industry definitely needs at some point. A lot of these might not lead to music jobs, but working in the music industry, the jobs you want like session work and producing and engineering might be hard to come by. If you can only pay half of your bills doing what you want, some of those jobs will help to supplement your income while still working alongside music people. And if you work with somebody on something and they like you enough to invite you back, they might invite you to do other things that are more in line with what your actual goal is. And a lot of the above can earn you serious brownie points.

Again, the less people that a studio needs to hire, the better. You are always looking for things to make you stand out from the crowd and make you more desirable. If it comes down to hiring two guitar players that are more or less interchangeable but one of them can draw album art and design the producer's website, that guy has an edge for the job.

Remember, in any job, there are always a hundred people after a job. People hiring are always looking for any negative reason to weed you out or any positive and unique things to make you stand out or make you more versatile. In any industry, sometimes you can find a way in where you least expect it. And let's face it. You may never get the exact job you want (such as being a session musician). If music really is your life and you want to work around music in any way you can, then ending up with a career shooting music videos and designing album artwork is by no means a bad place to end up.

Join date: Apr 2011
50

IQ
Studios only want musicians that have good skills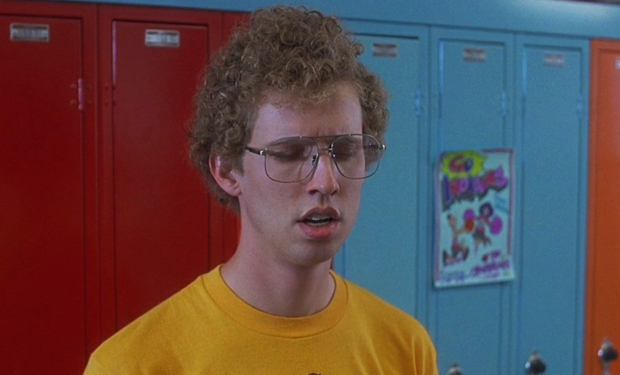 Join date: Jan 2017
20

IQ
This is a great post, very informative! I learned the hard way that in the music industry, if you're on time you're already late xD
What does a lead sheet look like?
What does a lead sheet look like?
I don't know. Maybe I'll look it up on the Internet.
It's been a few years since I worked in a studio but I doubt things have changed much. A "lead sheet" can come in many forms depending on the type of music, it's complexity, the arranger who creates the lead sheets etc. It can be as little as a chord chart measure by measure to a fully notated music sheet. You just have to be prepared to handle whatever is thrown at you.
One other thought occurred to me and that is something that may or may not be valid depending on where you live and the people you are doing the sessions for and that is the Musicians Union.
I once did a session at ODO Studios in NYC. This is a very well known studio that produced lots of hit records. I was asked by a singer I knew to come in and play some acoustic guitar fill. He had just been signed to a major label and was recording his first (and only) single. While I had recorded in studios with other bands that I was in this was my first real session gig and I was excited. When I arrived I met the producer (hired by the record company) who introduced me to the arranger (hired by the record company) who handed me a very heavily notated lead sheet. It scared the hell out of me. It was beyond my sight reading skill levels at that time but fortunately it also had chord names written above the chord notations. Every musician at that session was a New York studio veteran and they all seemed to know each other. These lead sheets were perfectly normal to them. In the end it didn't matter since I never did play on the session. Not because I did anything wrong, but because I did not have a current New York Musicians Union card. I was a member of the New Jersey Musicians Union (way behind on my dues) and while I could have paid for and received a temporary dispensation, I didn't. Actually I was relieved. I knew I was in a little over my head. Those were the most difficult lead sheets I have ever seen. It was an real eye opener into the world of of being a session musician.
In years to come I did a number of sessions often at local studios. I also worked often with a songwriter friend who had a salary publishing deal with CBS Publishing (the publishing arm of Columbia Records). Sometimes we used local studios and sometimes recorded at CBS Studios in NYC when they had down time and one of their studios was not in use. We might get a quick 4-6 hours to lay as many demos as possible with no formal producer, just an engineer. I didn't need a union card for those sessions in NYC because we were only recording basic song demos not working on product to be commercially released (somehow that made a difference). The "lead sheets" at these sessions were most often just chord charts with basic arrangement notes. No problem.
It's been a lot of years since I have done anything like that but I am reminded that at least at that time (in New York) you had to deal with local Musicians Union's sometimes when doing formal session work.
Last edited by Rickholly74 at Jun 19, 2017,
Lead sheets generally have the chords and the melody and lyrics but can vary as Rick said. The important thing is that they (generally) don't have, as far as the musician is concerned, any sort of rhythm, chord voicing, voice leading, bass line, etc so it's important to know what types of guitar, bass, etc parts are typical of the type of music. If you are playing country and playing rhythm guitar, you should know to play a boom-chik or working man rhythm. If you don't know what that means, you don't have adequate knowledge to play country. That kind of thing.
Often a lead sheet can be just your individual part. The pic below is from a 1986 recording of a charity record that I had a very small part in on Arista Records that included a ton of New Jersey musicians and singers (Springsteen, South Side Johnny, E Street Band etc.). It was the era of charity records. A large group of singers from various NJ bands met at the Stony Pony in Asbury Park, NJ one night when it was closed and we recorded the chorus/background vocals. This was the lead sheet we were given. It was just the choruses of two songs (A side/B side) of the single. That's all we were supposed to sing on and that's all we we got.
Last edited by Rickholly74 at Jun 18, 2017,
Good info, sometimes it's better to have someone who is knowledgeable about a subject tell you than googling it. You tend to get interesting info.
I mean, the first answer that comes up on Google is usually the Wikipedia page.
The wiki was a geared more to a general idea rather than a specific understanding as so well discussed here. This is good information though, thanks for the thread. I've used lead sheets before, I just never knew that's what they were called.