EMGs came in today for my Trans Black WR1 - pics of everything installed
As a follow of to my previous WR1 thread:
https://www.ultimate-guitar.com/forum/showthread.php?t=1000781&highlight=wr1
[wrinkle pattern flourescent light covers in the kitchen made the gloss paint look wrinkled :snarl:]
Eventually, my thought is that I will sand the top of the EMG covers smooth, down far enough to completely remove the EMG logo...then paint them with professional quality paint and professional compressor/spray gun (all this is available to me, and I painted my entire Vette, so I imagine pickups won't be too hard :P). I'm thinking what would be really cool is for one pickup to have the silhouette of a raven, and the other pup spelling out RAVEN from top to bottom (as seen when the guitar is horizontal). The silhouette image and letters would be flat black and the surrounding area gloss black, so it would be fairly subtle.
I've got black, metal pickup rings coming in too to replace the plastic ones on there now.
Also, I'll probably get black strap locks for it as well (chrome strap buttons are still on there).
Anyway...my original before shot...
And almost after :P: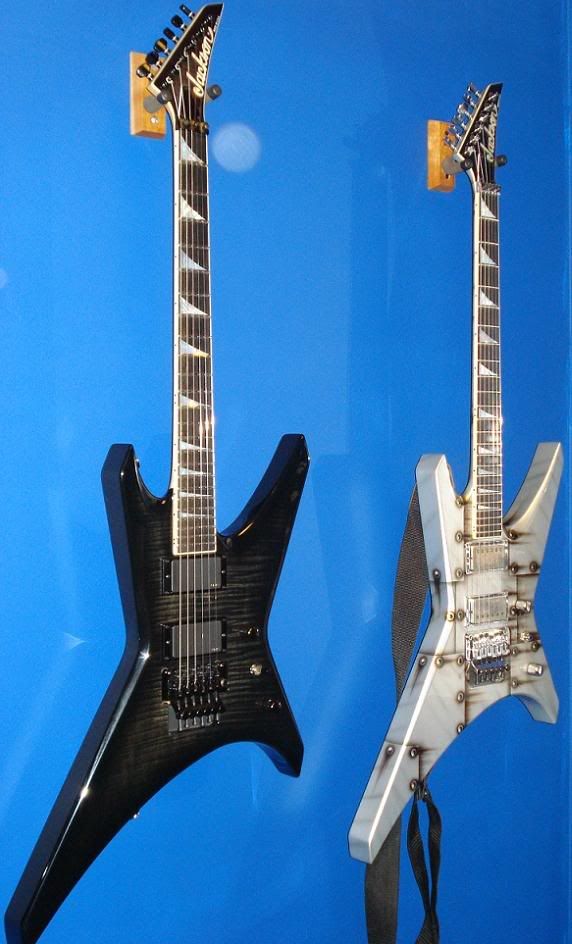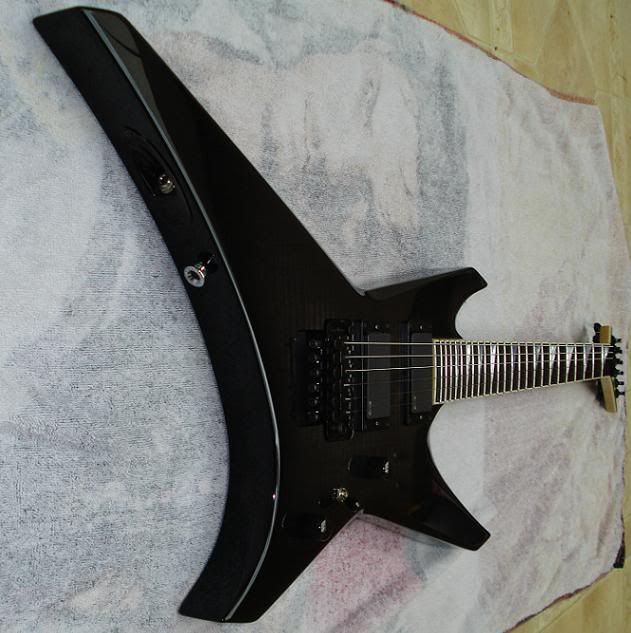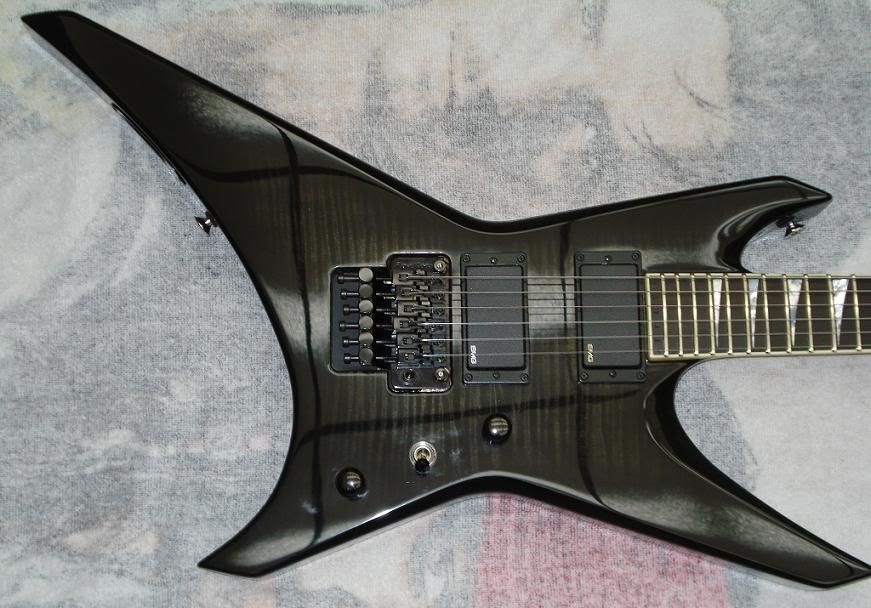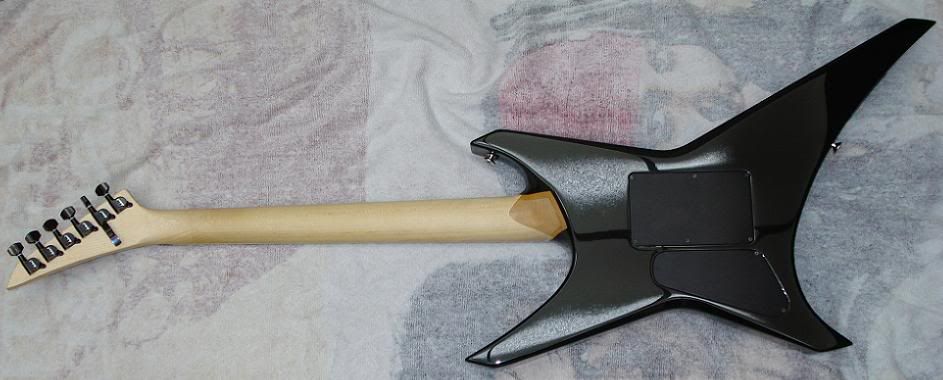 I just came.
uhh... Thanks?

looks secksy although i like the chrome hw better
looks secksy although i like the chrome hw better
Just my opinion, but I hate chrome on just about everything, and thought it looked terrible on this as well. Looks great on the Bolted Steel WR1 though. And everything looks different in person of course.
Nice dude, the bolted steel WR1 look fricken' sweet aswel!!