What's a whammy bar for?
No matter what I do with it the sound on my guitar is the same. Whats it for?
It changes the pitch of the string. If you press the bar towards the body of the guitar, the strings should get more slack making the pitch much lower. If it's not doing anything your whammy bar is probably not set up.

Join date: Dec 2007
30

IQ
Its a metal arm that screws into the bridge (the thing that holds the end of the strings) that is used to lower the pitch of the note made by the guitar by pushing on the arm and tilting the bridge.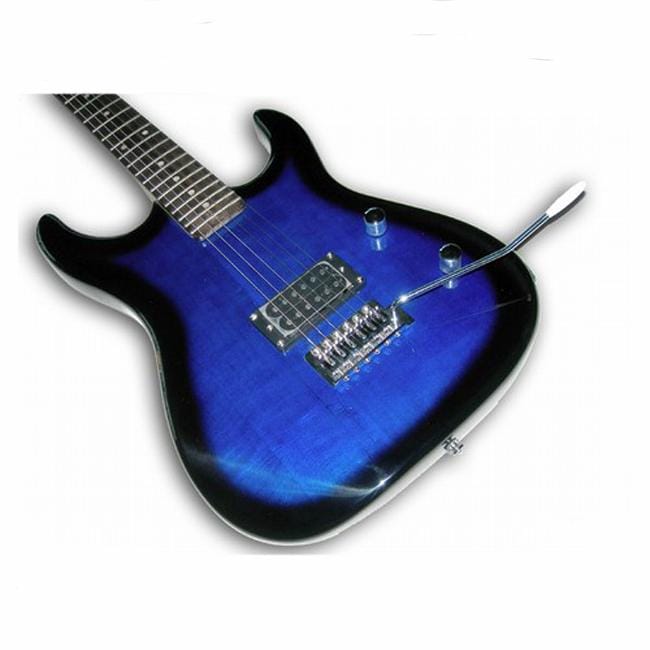 it does not change the sound or tone, but that pitch.
...

alexi laiho
kirk hammet
chris broderick
Jeff Loomis
MAB
the list goes on and on

Join date: Dec 2007
30

IQ
I just lol'd all over myself
Oh man, Thanks for linking to that video. That is the single best thing I've seen in months of searching youtube for something worth watching. Well, that and Chuck Vader.

Join date: Jul 2008
80

IQ
Yeah because people who use a whammy bar suck right.

Hendrix
Steve vai
Joe Satriani
John Petrucci
Dimebag

just to name a few of those crappy guitarists
All those guys are garbage. They all need moar slash

...

all those guys rape slash cuz dey shr3d s0 fuking h4rd OMGZ


Last edited by devit at Nov 23, 2008,

Join date: Sep 2005
20

IQ
all those guys rape slash cuz dey shr3d s0 fuking h4rd OMGZ
nononononooooooooo. Slash > everybody. Thats not to say those other guys dont totally rock as well. Music = not always a competition. Definately not a rape competition. Wtf @ rape competition. Do you get points for quantity only? Bonuses for weird places and ppl maybe?
To a dark place, this line of thought has led us.

Join date: Dec 2007
10

IQ
I love 53 seconds of Van Halen for no apparent reason whatsoever.

Old btw.

Join date: Feb 2008
430

IQ
well ya people answered the question, i lold at the video.
but slash is not the greatest guitarist of all time, and honestly, hes not even in the top 20.
kirk hammett, dave mustaine, and all of those guys come first.
Now I get it. Thanx people.
god wuts with people and slash? he isnt very great at all. you people here welcome to the jungle and sweet child o mine and this gnr is the ****. idiots.

i can name plenty of great guitarists who use whammys...

-brian haner jr (synyster gates)
-kirk hammet
-eric clapton
-EDDIE VAN HALEN!!
-joe satriani
-Dimebag Darrell (R.I.P.) =(
-Jeff Loomis
-Jimi Hendrix

ok thats not many and i copied some of them from the other people but who cares. look at all of them!!
-
alexi laiho
kirk hammet
chris broderick
Jeff Loomis
MAB
the list goes on and on
He said
GOOD
guitarists like buckethead he didnt say
Great
guitarists.
Last edited by DimeLvR at Nov 23, 2008,

Join date: Sep 2007
149

IQ
Slash > Synyster dude...

Slash isn't the best, but Gates is nowhere near as good...
I like both, but still...don't put him above all others b/c he's your favorite.
*flamesheild on...damn A7X fanboys...*
its funny how people flame on like, guitarist questions
but when someone asks what a whammy bar is there all nice..
I dont think a7x is that good really they wear more makeup then my wife and jeans of an 11yo girl. now Zakk wilde plays a les paul and dosnt need a whammy tho someone of that kind of greatness dosnt need one, Ehh slash is so/so his sound isnt that origonal .
Last edited by DimeLvR at Nov 23, 2008,

Join date: Sep 2007
149

IQ
I like A7X ok, but I hate when people put Synyster Gates > all other guitarists...

Join date: Feb 2006
160

IQ
Whammy bar=change pitch

And if some of you think Kirk Hammett is awesome, he's not. Sometimes I feel like chopping his wah leg.