You Laugh You Lose Vol.5
Join date: Nov 2008
10

IQ
I just decided ill start You Laugh You Lose Vol.5 since Vol.4 is starting to get bad so VOL 5 AWAITES!!!
......
.....
....
...
..
.
GO!

Join date: Oct 2008
10

IQ
Well that wasn't very funny.
How is making another version going to make the it any funnier?

Join date: Oct 2007
41

IQ
i predict this thread getting closed.

Join date: Sep 2007
10

IQ

Join date: Aug 2006
10

IQ
November 2008'er. :/

I'm winning so far.
Srsly though, if V.4 was going down the pan, what makes you think a V.5 will work? It'll be full of pictures from the demotivation thread within a page or two.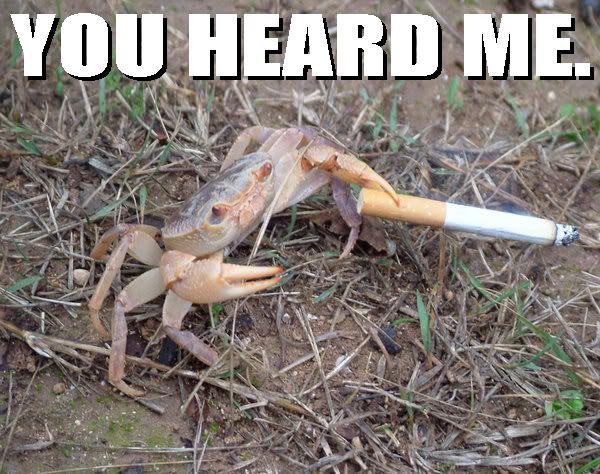 PROTIP: Threads that have a point in which the first post DOESNT partake in point, fail, miserably

Join date: Jan 2008
20

IQ
So a daddy tomato, mommy tomato, and baby tomato are walking down the street. The baby tomato starts to lag behind so the the Daddy goes back and squishes him and says "ketchup."


Join date: Nov 2007
62

IQ
This won't work. It didn't with YLYL 4, it certainly won't now.

*reported*

Join date: Nov 2008
10

IQ
November 2008'er. :/
this make me a noob to then? lol

Join date: Apr 2006
605

IQ
i win! I didn't laugh because every UGer thinks they have to repeat the user above them and be dicks about it!

YAY!