Guild GAD-50
After too many hours spent researching and trying out acoustic guitars, my Guild GAD-50 arrived this week. I had originally planned on a $300 budget for my first acoustic but decided to go the solid wood route instead, and I'm glad I did.
A few pictures I just put together: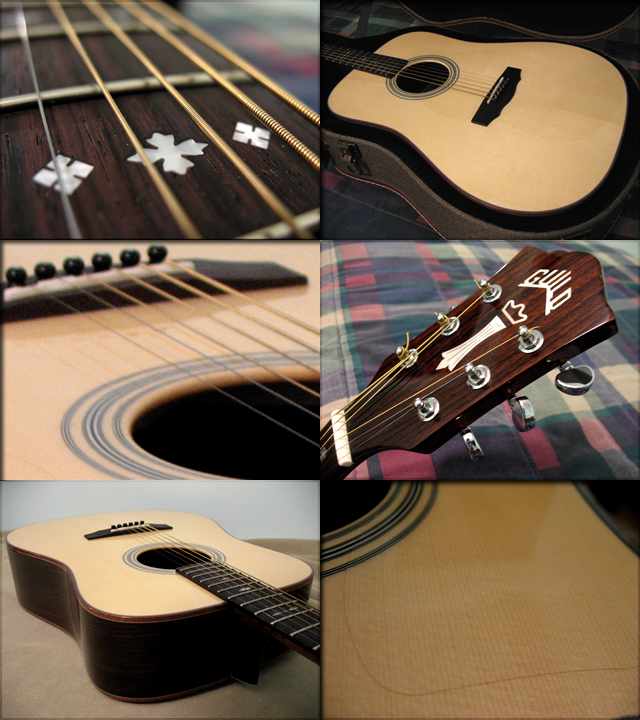 The build quality is flawless, the neck quite comfy. I might have the clear pickguard replaced eventually -- any ideas on what to replace it with?
This guitar sings. Very balanced and expressive with spruce punch and clarity, and the kind of sustain that keeps ringing after you've put it back into its case.
I don't think I could have done any better for ~$500.
Last edited by LookAlive at Nov 27, 2008,
Beautiful guitar! Thanks for posting up pics.

What tonewoods? I'm guessing indian rosewood and sitka spruce top?

Join date: Jun 2008
36

IQ
nice guitar and a nice price!

if you're gonne replace the pickguard, get on on either side of the soundhole (well do whatever you want but i think it'd be cool)