Vox AC30 CC2 for sale
I am selling my Vox AC30CC2 in excellent condition for $925, insured shipping included to anywhere in the continental US. The amp is in great shape, with only a couple of small tolex nicks on the side, the front is flawless. Mechanically, it is 100%. Stock tubes, speaker, etc. Low hours, complete with footswitch and power cable. Please respond or PM if interested.
Sorry about the photo quality, they are links to the photos on Craigslist where it's locally posted.
Two better photos.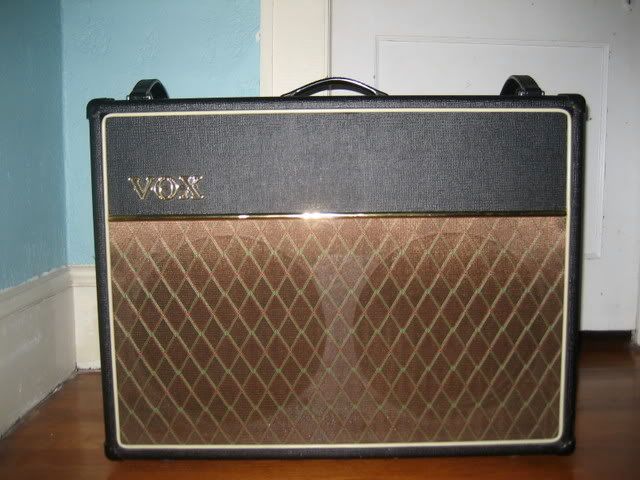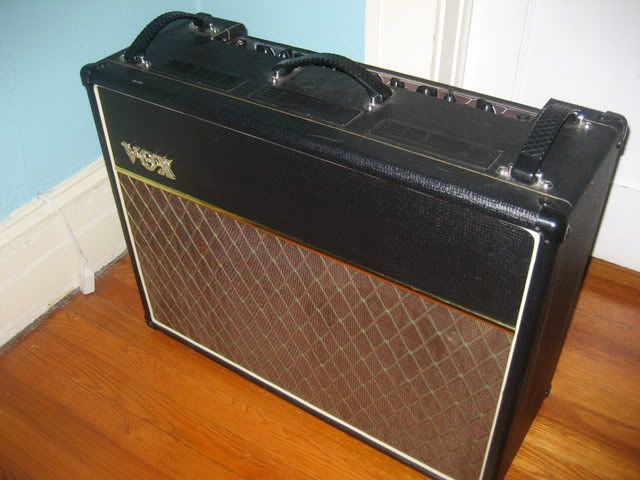 On ebay, with a pending offer. Last chance bump.