Ain't This a Fine Howdy-Do?

Join date: Feb 2007
200

IQ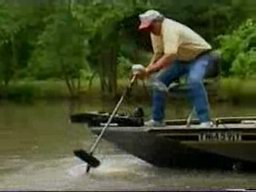 Oh my! I just discovered some blooper reels on YouTube.
The guy's name is Bill Dance.
He's a fisherman with a TV show.
This guy is just an accident looking for a place to happen.
Here's a compilation.
the first scene is kinda boring, but they get better as you go along.
http://www.youtube.com/watch?v=2D_FVqB8XvA
There are scads of these on YouTube.
Find/post your favourites and discuss.
Everybody, do the Bill Dance.

Last edited by SomeoneYouKnew at Nov 30, 2008,

Join date: Oct 2007
40

IQ
heh heh heh...

oh dear.

DEFTedit:

DAD GUNNIT!
Last edited by deftonesordie at Nov 30, 2008,