FT: PRS Tremonti SE w/ Tremonti pickups for PRS SE with trem

Join date: Aug 2008
40

IQ
This is a great guitar, but i just cant bond with it. I figured out a huge problem for me with the SE i have is the bridge. I hate the feeling of it. So, im willing to trade it with the Tremonti pickups for an SE Singlecut Trem or SE Custom with a trem. Show me what you have!
Here's mine: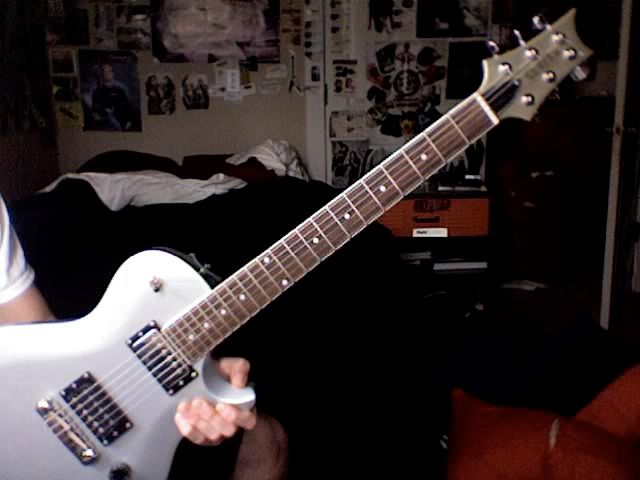 (i repainted the headstock)

Join date: Jun 2008
120

IQ
I had the PRS Soapbar II and I loved the playibility of it, but had to trade it off because of the P90's in it. If I had the cash I'd grab this up (along with about ten other guitars on sale here), lol.

Free bump for a great playing axe.

Join date: Jun 2006
60

IQ

Join date: Apr 2008
160

IQ
Epiphone Deluxe G400 SG in vintage sunburst flametop
any updates on that trade we discussed?
Brand new PRS SE Custom, even trade?
by the way big fan of your band on myspace