NAD: Couldnt be happier!!
After about two months of searching for the right amp for me I finally found it. A peavey 5150 halfstack locally for a steal of a price. Only 800!!!! Snatched it up with the quickness.
My review of the amp can be summed up in one word. DAAAAAAMN. I knew these things were good but not to the extent of this one. The low end on this thing even with the stock sheffields is amazing. It has a really nice "lamb of god" tone even through my sg with the 57 pickups, which are "lacking". Needless to say the 57's are getting the boot and hopefully being replaced with emgs. Anywho enough of me babling and to the pron!
Its so friggin big!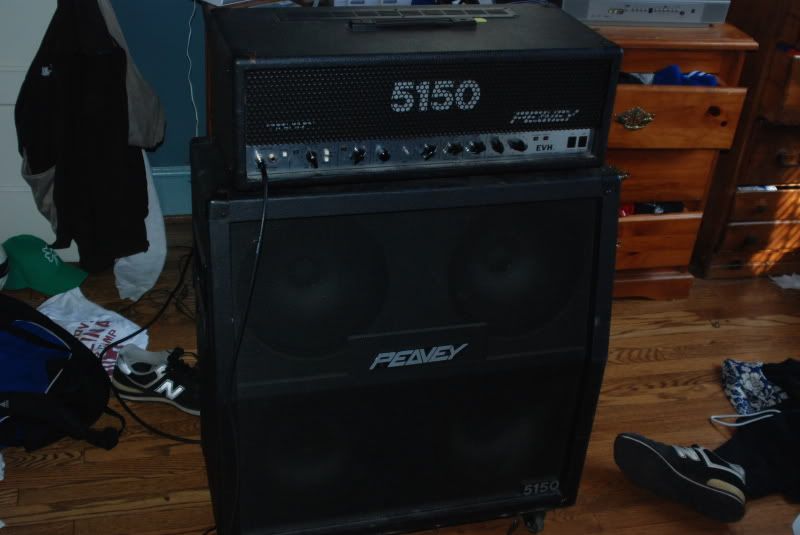 Missing a few knobs but i can cope, chicken heads are like 2 bucks
my sg with its new life partner : )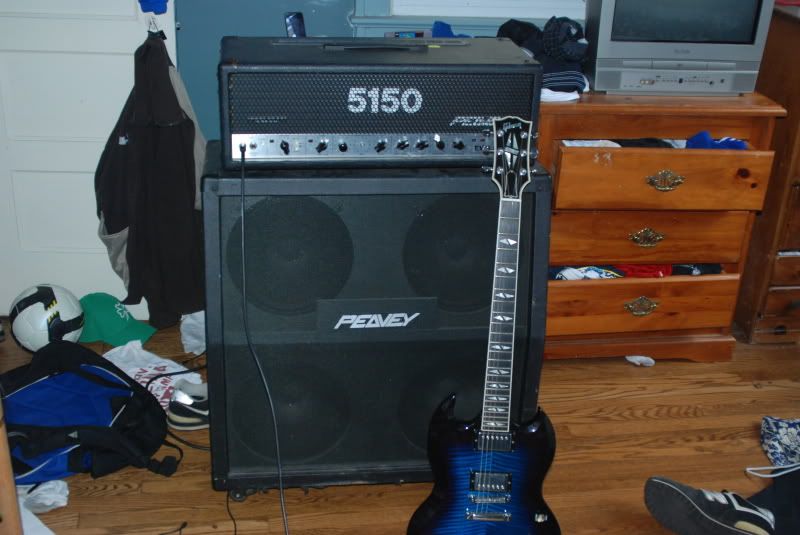 will post clips of it in a couple hours