Worn Knife Edge

Join date: Jan 2005
355

IQ
Could someone please post pics of an Edge Pro with worn knife edges?
I'll try to get a pic of my Edge Pro up as I'm wondering whether the previous owner of my Ibanez JS1200CA removed the Edge Pro due to a worn knife edge.
the left knife edge is straight but the right one is slightly curved from some pics I've seen on google image this seems to be normal for Edge Pros and double locking trems in general but I just want to check before I stick the Edge Pro back in my JS1200
Pics: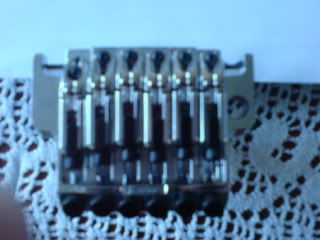 Last edited by im_atheist at Dec 10, 2008,
yeah, i *think* that looks alright, but it's going to be hard to get it to show up on any pic, that's the problem. i have a lo-trs with a worn knife edge, but I honestly don't think i could get it to show up on a picture. and also i'd have to take my guitar apart (which i can't be arsed doing when i'm 99.9% sure it wouldn't show up on a pic anyway).

do you have a pic of the trem which is in the guitar? as we said in your other thread, maybe the dude replaced it with an original edge to be more like satch or something?