painted my bass guitar
I've had this thing forever, but never learned how to play it. I felt like updating its looks though.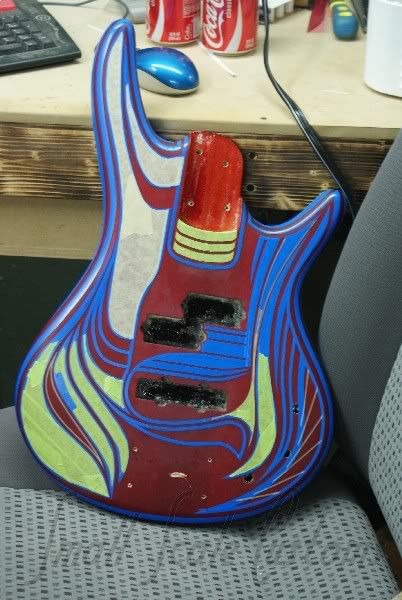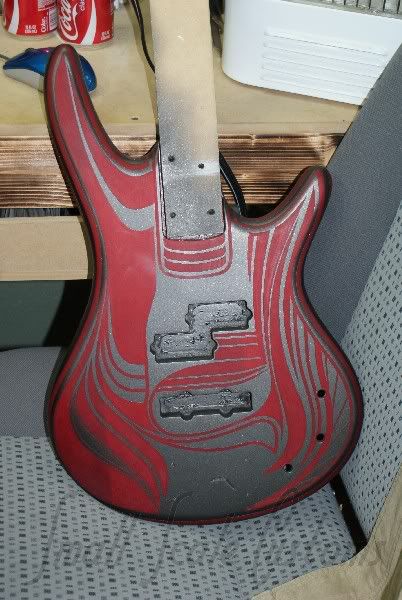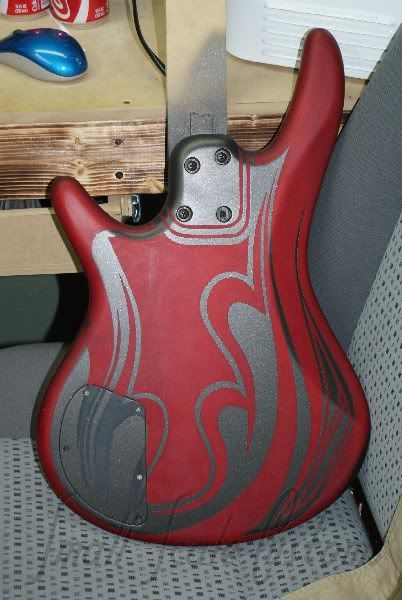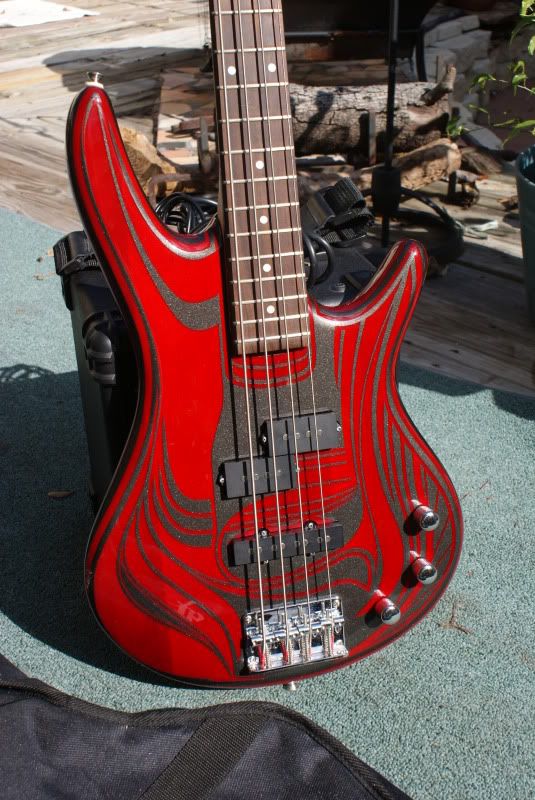 This is an old ibanez starter bass. It came transparent red. I wet sanded the factory finish and layed out some graphics with tape. I then sprayed the charcoal metallic and peeled the tape. Next was clear coat. Wet sanded that and added another coat. Wet sanded that coat, and then buffed, polished, and waxed!
I won't be posting much of anything worth while until I find another guitar to paint! But thanks for looking!
Haha when i saw the thread i thought "Oh gawd!" but when i saw it it looks fair cool

sweet looking bass dude. good job.

Join date: Oct 2008
10

IQ
All GSR200's should come looking like that

.
Nicely done.

Join date: Aug 2006
20

IQ

Join date: Nov 2008
30

IQ
That looks pretty cool man, i like it!
Hey thanks a bunch for all the compliments you guys! I appreciate them!

Join date: Sep 2006
140

IQ
That looks fantastic. Really love the finish.
thats a sweet paint job. it looks real good. in the picture of the back it looks like the graphic is almost floating over the red base color. sweet

gian
Join date: Oct 2007
40

IQ
Wow thanks you guys! I wasn't expecting so many compliments.

Gian, you're actually right about that! The factory clearcoat was pretty thick, so the graphics really are "floating" in the paintjob.
I didn't take any close up pictures. but if you were to look at the guitar the right way you could see small shadows, and also look under the graphics. Its hard to tell in the pictures because I downsized them and lost some of the clarity. I'll get a few close ups for you guys!
Join date: Nov 2008
550

IQ
Amazing!

Thanks eyebanez!
Heres those close ups as promised!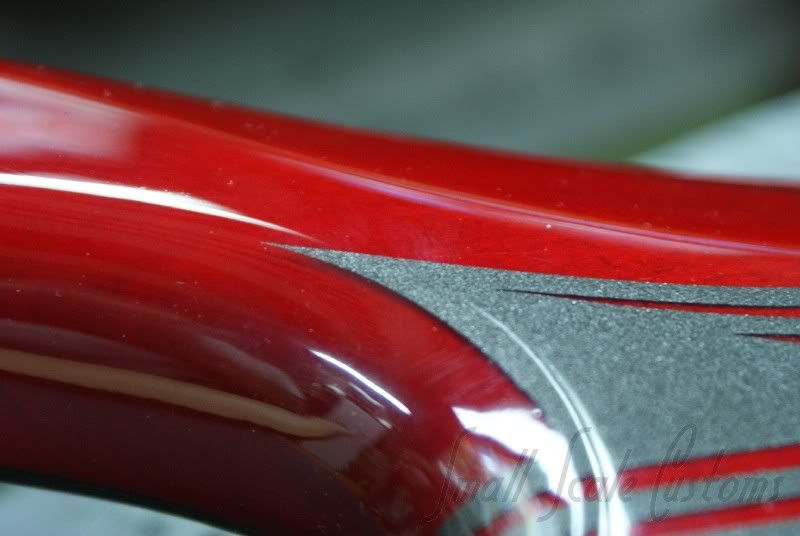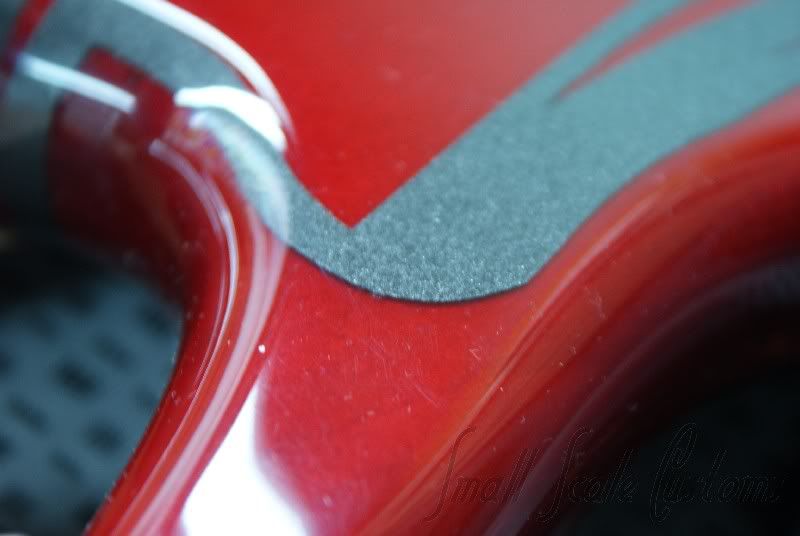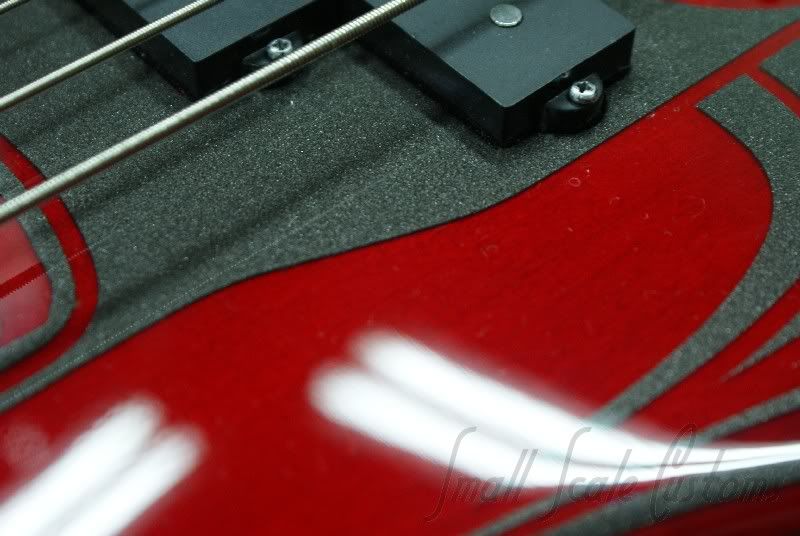 Join date: Oct 2007
40

IQ
that looks awesome! really neat effect!