best of 2008

Join date: Oct 2007
71

IQ
Well folks, teh year is nearly over so i think its about time for us to state our opinions on the best and worst music that this year has brought us:


Best Albums
1 :: The Killers - Day & Age
2 :: Jack Johnson - Sleep Through The Static
3 :: The Living End - White Noise
4 :: The Kooks - Konk
5 :: The Grates - Teeth Lost, Hearts Won
6 :: MGMT - Oracular Spectacular
7 :: The Subways - All or Nothing
8 :: Alkaline Trio - Agony and Irony
9 :: AC/DC - Black Ice
10 :: The Academy Is... - Fast Times At Barrington High

Best Debut Album :: MGMT - Oracular Spectacular

Best Sophomore Album :: The Kooks - Konk

Best Vocals :: The Grates - Teeth Lost, Hearts Won

Best Guitar Work: AC/DC - Black Ice

Best Live Recording :: John Mayer - Where The Light Is

Biggest Disappointment :: Guns N Roses - Chinese Democracy

Best Improvement :: Panic! At The Disco - Pretty. Odd.

Biggest Embarassment :: JTie between Nickelback - Dark Horse and Gyroscope - Breed Obsession

Best Artwork & Packaging :: The Killers - Day & Age

Best Album Opening Song :: Jack Johnson - All At Once

Best Album Closing Song :: MGMT - Future Reflections

Best Single: MGMT - Electric Feel

Best B-side: The Kooks - Walk Away

Best Concert: Foo Fighters

Best Festival: Splendour In The Grass

Most Anticipated Album for 2009: Arctic Monkeys - ??
The Killers are absolute f
u
cking sh
i
te. No way no. 1.

Join date: Mar 2007
30

IQ
Well my albums are:
New Found Glory/ISHC - Tip of the Iceberg/Takin' it Ova!
Zebrahead - Phoenix

Join date: Oct 2007
51

IQ
OP best be joking.

that's some ok music, best of '08? I think not, a lot of music has come out this year, might want to re-evaluate the situation. but if that's your set in stone list then that's ok too.

Join date: Jan 2006
102

IQ
Black Ice was the best for me, sorry this guys view is lame, half of these people i've never heard of

EDIT: Are Kooks Equivalent to Chefs?
I thought Diamond Hoo Haa from Supergrass was superb
Even when The Killers released their best album (Hot Fuss) it wasn't the best album of the year. The trash they've released since? No way.
Plus, The Kooks in any 'best' list? Jokes.

*unsubscribes from thread and hopes it dies soon*

Join date: Aug 2007
51

IQ
I honestly haven't even heard 10 good albums this year. Heard a lot of really, really bad ones, though. The stuff most of the kids here seem to like is just kind of either soulless, boring garbage, or soulless, boring technical wankery, so I'm not gonna bother answering that in the accepted fashion.

A top 3, though, would be do-able.

Boris - Smile (weird Japanese rock 'n' roll/drone/pop hybrid stuff)
Deerhunter - Microcastle ("ambient punk")
Samothrace - Life's Trade (crusty-ass doom)

Since it was asked but no one seems to be going off in this direction, figure I might as well be the first:

Best concerts I went to:

1. Gagtard Fest. All day hardcore show in a dangerously packed basement. Unhallowed's set, lit only by a single dim red light bulb, lasted less than 10 minutes, involved piggyback rides, bear masks, lots of nearly missed head injuries, and about 20 dudes moshing in a space about maybe 10 feet wide. People were singing along with Worldbreaker and it was their first show and they hadn't recorded anything yet. We're all friends in Boise. This show was backed all the way up the stairs all night.

2. Seeing Monotonix trash the Neurolux without even setting foot on the stage, and playing a human drum kit while standing on the bar. The Silver Jews headlined and were pretty great, too.

3. Converge at The Venue. No barrier between the band and the stage. Kids taking stage dives off the PA. Security deciding to just live to fight another day. This thing was chaos.

4. Wolves in the Throne Room at Gusto's. A bar full of fog and metalheads all boozed up on $2 Miller High Life getting bummed out in an epic way.

5. Mischief Brew in a living room. A room full of about 50 drunk teenagers wrecking each other.

6. Halloween show at the Baby Sale house. Most of the bands were bad, but the whole thing was fun. Everyone sloshed, in costume, actually dancing. Frankly, it looked like a pretty typical Baby Sale/13th Street crowd.

7. Fu Manchu with Saviours at the Bucket. This was one of those shows that melted so much face it was impossible to leave fully conscious. Both bands were louuuuud and energetic as hell.

8. Black Angels at Neurolux. Music that lulls you into a trance played at absurd volumes.

9. The Sword at Neurolux. I saw them in a little bar a couple months before they headed out on tour with Down and Metallica and they tore it down.

10. New Year's show in the Co-Op parking lot. This is something that happens every year. A bunch of local bands do it without permission. So it's always really cold, everyone sounds horrible because it's 15 degrees outside and their fingers are frozen solid. All the bands play short sets and share gear so we can be in and out quick. And a hell of a lot of people congregate and then leave to get drunk somewhere. This is always one of the most fun shows of the year in Boise.

By the way... all arena shows are crap. Go to real concerts. It's the difference between being a spectator and being an active participant. If you're content to sit in the stands sipping an overpriced beer and eating overpriced popcorn, I feel sorry for you.
Last edited by thereverendsoup at Dec 12, 2008,

Join date: Nov 2001
4,785

IQ
1. Natural Snow Buildings - The dance of the moon & the sun (6 disc re-release)
2. Golden Jooklo Age - Tropical Trip
3. Boduf Songs - How shadows chase the balance
Wow TS, you've really spent a lot of time on this. Anyway...

My album of the year is most definitely Third by Portishead. A huge step forward for them. Some honorable mentions include Modern Guilt by Beck (I'm surprised no one's mentioned this yet), Evil Urges by Morning Jacket, Sigur Ros' new album (too lazy to type the title), and Tell Tale Signs by Dylan.

Best Concert: My Morning Jacket in Minneapolis in October, barely loses to RHCP 2 years ago as best concert I've ever been to. Although I must say I didn't go to a lot of truly great concerts this year.

Biggest Musical Revelation: That electronic music is actually just as creative and intelligent as rock and jazz and also just as good.

Biggest Artist Discovery: A three way tie between MMJ, Radiohead, and King Crimson. But I made a lot of great new discoveries this year. There are too many to mention.
For best studio album, either Skylon by Ott or The Green Sparrow by Mike Gordon. To be honest, I didn't listen to that many studio releases this year so this is kind of a hard pick for me since nothing stood out to a huge degree.

For best live album, Jimmy Stewart 2007 by Umphrey's McGee. This is actually just a collection of live improvisations and does not include any songs, just the jams from them.

For best concert, Umphrey's McGee on 9/14/08 at the Tabernacle in Atlanta, GA. Honorable mentions to The Disco Biscuits on 4/19/08 at the Georgia Theatre in Athens and Gov't Mule with Mike Gordon on 8/9/08 at the Masquerade Music Park in Atlanta. This may change by years end though because I am going to see Sound Tribe Sector 9 on December 30 and 31.
TBH I can't be bothered to go through it all and decide it's far too difficult.

But here's some of my favourite albums this year:

The Kills - Midnight Boom
The Raconteurs - Consolers of The Lonely
The Datsuns - Headstunts
The Black Keys - Attack and Release
The Vines - Melodia
Jason Mraz - We Sing. We Dance. We Steal Things
Buddy Guy - Skin Deep

Join date: Dec 2008
10

IQ
My favourite album of 2008 is probably Some Blood by Off Minor.
horrible list at the top...

first off, GNR was decent, but I'd say best album is the new Mars Volta. no top 10, I don't even have 10 albums from this year. Black Ice, not so good, OK, but not anywhere near Back in Black level. Watershed by Opeth was also pretty good, way better than any killers CD.

Killers, 1? really?

Join date: Aug 2008
10

IQ
Regarding the list at the top, are those the only 10 albums you listened to this year? I'm bad at numbered lists, but I'll throw out a few favorites from this year:

Beck - Modern Guilt
Vampire Weekend - Vampire Weekend
Sigur Ros - med sud... won't attempt rest of title
Department of Eagles - In Ear Park
Albert Hammond Jr - Como Te Llama
Raconteurs - Consolers of the Lonely

As for best concerts of the year,
Number 1, by a long shot: My Bloody Valentine. The loudest show anyone will ever go to. Perfect with the lighting, the 22 minutes of noise in the middle of You Made Me Realise, and the band played well despite the 15+ years off.

Then after that, in no particular order: Sigur Ros, Radiohead, Beck, Explosions in the Sky, Raconteurs, Vampire Weekend, Foo Fighters, Rage Against the Machine.


And I couldn't even start to think of most anticipated for 2009... new Franz Ferdinand, Decemberists, Built to Spill, Yeah Yeah Yeahs, Artic Monkeys Plus there's a very good possibility of new Strokes, MBV (then again, that could not happen by 2019), White Stripes... 2009 should be a good year
I don't think this year has offered alot of good stuff in terms of music, not saying everything that has come out is ****, its just nothing has sprung to mind really that has debuted this year, Newton Faulkner is a fantastic artist but i don't know if his first claim to fame was early this year or late 2007.

In terms of shows, i saw Queens of the stone age in Febuary, that was ****ing awesome, saw Gallows at a festival and that was pretty insane, saw alkaline trio which was very good, and one concert that suprised me was the blockheads, i saw them at this free concert with my dad and his friend, i had the choice to do something else (i can't remember what it was now) or go see the band, i wasn't too happy at first but we took some cans, got to the front, had a drink and enjoyed it.

I think i have been getting into older music this year, some bands that i have known of but never paid much attention to, for example, Tool and A perfect circle, i saw the video for schism a while back on kerrang but never took notice, but my friend made me listen to a few tracks and i loved it, then i heard a perfect circle and it blew my mind, i think this year i have learnt to always try and challenge myself on guitar, try and utilize techniques i am not familiar with.

Edit: As for this stuff about the Killers, i think hot fuss was ok, their live shows were ok, but then when they released sams town i think they really hit their peak, while the live shows hit a rough patch (i think Flowers was trying to change his singing style but hadn't quite found it yet), the whole album has a story to it, which is reinforced by the videos as well, i consider it as part of the soundtrack to my christmas 2006 to mid 2007.

By around 2007 i think their live shows started to pick up again and for a while they were really on form. As for sawdust, i didn't buy it as i thought making an album out of B-sides and rarities (some weren't even rarities) was quite a lazy way of bringing something new out in time for christmas, but tranquilize was good. I can't pass judgement on this new album as i haven't heard much of it, a friend said she saw them at a festival and they were nothing special, so they might be declining, but i don't know.

Thats just my two cents though
Last edited by donender at Dec 25, 2008,
are you talking music in general or simply guitar-orientated, because i thought it was quiet year for guitar music, apart from Death Magnetic and Black Ice
(Edited from earlier post)

Best Albums...in my opinion (Not in any order)
Disturbed - Indestructible
Slipknot - All Hope Is Gone
Emarosa - Relativity
Bullet For My Valentine - Scream Aim Fire
Trivium - Shogun
Norma Jean - The Anti Mother
Children Of Bodom - Blooddrunk
The Mars Volta - Bedlam In Goliath
Underoath - Lost In The Sound Of Separation
The Offspring - Rise and Fall, Rage and Grace
Protest The Hero - Fortress
Chiodos - Bone Pallace Ballet

Best Debut Album :: Emarosa - Relativity

Best Sophomore Album :: Bullet For My Valentine - Scream Aim Fire

Best Vocals :: Tough one...I'm gonna have to say Emarosa's. Jonny Craig is a god...but most of the bands I listed have good vocalists.

Best Guitar Work: I'm going to say Trivium - Shogun. Another tough one.

Best Live Recording :: Lamb Of God - Walk With Me In Hell

Biggest Disappointment :: Metallica - Death Magnetic

Best Improvement :: Trivium - Shogun

Biggest Embarassment :: Fall Out Boy - Folie A Deux. Come on. Seriously.

Best Artwork & Packaging :: Children of Bodom - Blooddrunk. Hooray for worrying concerned parents!

Best Album Opening Song :: Indestructible (The song) - Disturbed

Best Album Closing Song :: Trivium - Shogun (also the song)

Best Single: Slipknot - Psychosocial (Just because it's metal that actually got on MTV)

Best B-side: Avenged Sevenfold - Diamonds In The Rough

Best Concert: Coheed and Cambria

Best Festival: Not sure....Warped Tour 08 was the only one I attended and it kinda sucked.

Most Anticipated Album for 2009: Killswitch Engage, Lamb Of God, Megadeth's albums
Last edited by Thebiz at Feb 20, 2009,

Join date: Sep 2008
10

IQ
FOO FIGHTERS agreed best concert,,MAY 3rd SYDNEY acer arena

Join date: Jun 2006
239

IQ
i think Bon Iver deserves a mention in the top ten. For emma forever ago was independantly released in 07 but got a major release in 08 so i assume it still counts.

I also have SERIOUS problems with Day and Age at number 1. SERIOUS problems

EDIT: I also think BRMC's Effects of 333 should be up there on biggest disappointment
Last edited by jimmy_neutron at Dec 26, 2008,
ok so best albums.
protest the hero- fortress
the fall of troy- phantoms on the horizon
bayside-shudder/live album
new found glory/ishc-tip of the iceberg/we takin ova
Oh yeah, i think my most anticipated albums of 2009 are-

Queens of the stone age- TBC and the self titled remastered addition (+bonus tracks)
Mastodon-crack the skye
Muse-TBC
Serj Tankian-TBC (anyone know if he is releasing another album? also, he was another good artist of 2008)
Join date: Jan 2009
10

IQ
I must agree that Serj Tankian from SoaD did a good job. But I think Slipknot did the best this year. "All Hope Is Gone" is some amazing **** that really smashes your spine and throws it in the meat-grinder. I don't think that any of the bands in the same genre (with a few exceptions) could achieve such tight and brutal sounding as Slipknot did. Thumbs up - let there be more spinecrushers in 2009!

Join date: Aug 2006
50

IQ
Meshuggah - obZen
Cynic - Traced in Air
Metallica - Death Magnetic

Strange. Though I'm not really a metal guy, I can't remember a single rock album that I've enjoyed this year. The only exception is probably Eagles of Death Metal's Heart On.

Join date: Jun 2008
480

IQ
Best Heavy Metal Albums of 2008
Legion of Doom - The Horned Made Flesh (Zyklon-B)
This Greek band take their acerbic traditional metal and slowly meld in symphonic keyboard elements, making an album that is easy to appreciate but surpasses most others in artistic vision.
Motorhead - Motorizer (SPV)
Lemmy and Company rarely go completely wrong, and so they wing another one down the middle. Like all Motorhead, most songs are cut from similar patterns and the drone wears thin, but riffs remain cutting and rhythms compelling.
Neuraxis - Thin Line Between (Prosthetic)
We all know metalcore as a genre is like an omelette -- throw everything in and hope the flavors carry a lowest common denominator mix. Neuraxis attack metalcore like a metal band, using melody and rhythm to centralize, to great effect.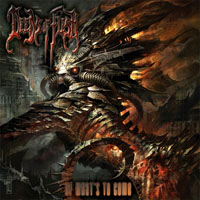 Deeds of Flesh - Of What's to Come (Unique Leader)
Getting experimental, this brutal technical death metal band play with some new ideas but deliver solidly resounding songs as they try to wrap their old school metal around metalcore technique.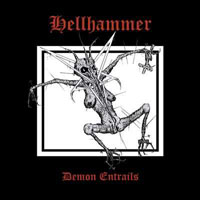 Hellhammer - Demon Entrails (Noise)
Three bands formed this genre: Hellhammer, Sodom and Bathory. This re-release of formative material from the first of that triumvirate shows us again how mind-blowing it must have been to be there as it happened.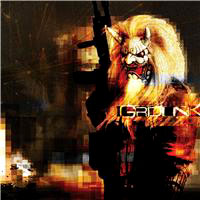 Gridlink - Amber Grey (Hydra Head)
Blurring grindcore with absurdist technical elements, Gridlink make an album that upholds the best traditions of thrash mixed with speed metal and technical death metal, and by keeping it short, don't wander outside their content zone.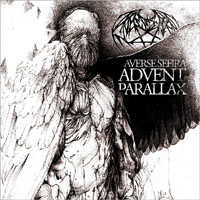 Averse Sefira - Advent Parallax (Candlelight)
This rarity upholds old school black metal and infuses it with classic death metal. Like Morbid Angel from the Convenant era colliding with Graveland from the time of Thousand Swords, this band makes vicious but beautiful music.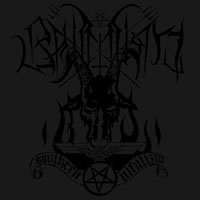 Bahimiron - Southern Nihilizm (Moribund)
Imagine early Impaled Nazarene and Gorgoroth combined: fast, melodic riffs with a tendency to deconstruct everything they touch. Although slightly confused in ideals, Bahimiron deliver music that does not compromise aggression or darkness.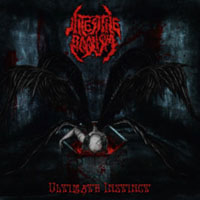 Intestine Baalism - Ultimate Instinct (No Colours)
Swedish death metal fanatics make an album in tribute to all three eras of Swedish death metal -- the initial surge, Gothenburg and NWOSDM, combined. It's an improvement over their last and most things coming out of Sweden.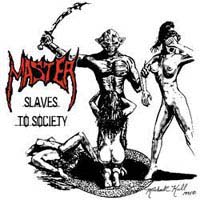 Master - Slaves To Society Re-Release (Ibex Moon)
Evolving from their early primitive roots, Master present us an album that is rippingly fast like Slayer and uses melodic fills to good effect, but never compromises the driving roadhouse rhythms that pound this music forward.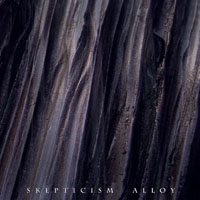 Skepticism - Alloy (Red Stream)
Lush ambient doom surges resoundingly throughout this album, like dye in a pool tracked by the motion of carp. It is meditative, powerful and insightful, but prefers not to state these explicitly, rather letting you absorb them from the resonance.
Best Heavy Metal Albums of 2008
That's my list.
2008....... In all it was decent year in music, some quality artists with new material as well as new artists emerging. 4 albums come to my mind as my favorites:

STS9-Peaceblaster
I saw them live and it was literally a life changing experience. They're music is the perfect blend of electronic sampling and instruments. The bassist always has a hypnotic groove and this band has a bright future.

Jeff Beck-Live at Ronnie Scott's
Its Jeff Beck, no explanation needed.

The Black Keys- Attack and Release
I never really listened to them before but they have really interesting take on music that i enjoy.

Buddy Guy-Skin Deep
Loved it
MGMT definitely
What about Fleet Foxes?

Daedelus' album was awesome too

Join date: Feb 2009
30

IQ
no way the killers are top they are terrible
definitely the killers hotfuss, sam's town, and day and age are the best albums ive ever heard!
THE KILLERS RULE

Join date: Oct 2008
450

IQ
Trivium- Shogun was definately the album of the year, it was amazing.