new guitar after christmas
View poll results: Which?
| | | | |
| --- | --- | --- | --- |
| Firebird | | 19 | 48% |
| Tele | | 11 | 28% |
| Other | | 10 | 25% |

Join date: Apr 2008
20

IQ

Join date: May 2008
236

IQ
Forget the Telecaster, it's not worth it, but maybe for the music you play. I am not a big fan of firebirds, though they are pretty good from what I know. I would suggest something else, but I'll try to get back to you later.
firebird=ugliest guitar ever

THAT tele= 2nd ugliest guitar ever
I don't like either, but the Tele more than the Firebird. It really just depends on the styles of music you play, and which you like the feel and sound of better. Have you played either?
A tele with p90's?!

GO FOR IT!
ive played a telecaster but not that 1 it sounded nice, i havnt been to the guitar shop to try the firebird yet , plan on going after xmas when i have all my money
washburn x50pro, save another £20.

Join date: Dec 2007
30

IQ
with THOSE choices, I would get the Firebird. But if you can get the Tele in a better color, or upgrade with to a MIM, get a Tele.
dude go fire. stay away from Squire.

Join date: Nov 2008
60

IQ
The tele loks nice, except that like peach/yellow, but its a SQUIRE. Go for the Firebird.
got a guy to check the local guitar shop and he said he could get me the firebird for £190 :O

Join date: Jul 2007
480

IQ
Firebird
Teles are only good for one thing. A kitchen cutting board.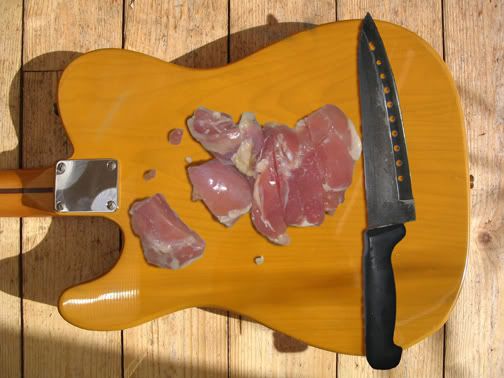 John
Hold on, £280 is enough for a Fender MIM Tele, and they're really good, get one

Join date: Oct 2008
580

IQ
I love the tele, but I also like Firebirds, and comparing a mid-low Squier to a decent Epiphone, it's just no contest for the Epi IMO. Firebird hands-down.