Question for the Washburn guys
Join date: Jul 2007
470

IQ
Hi Guys, I won a Washburn KC-70V with HS case on Ebay this afternoon for a wopping $79.00 It needs some TLC for sure.
Here is a pic of it: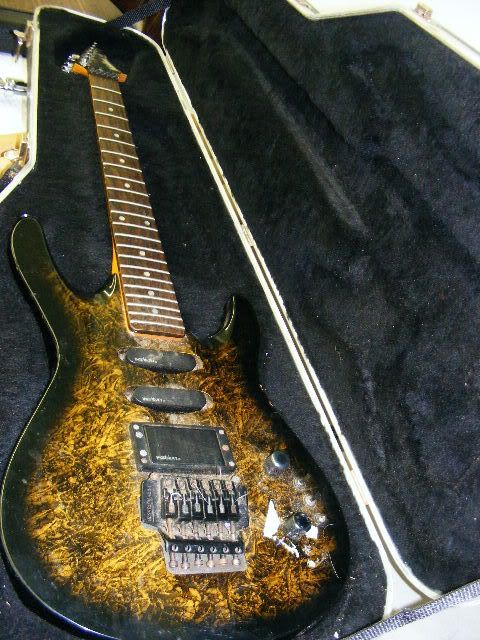 Does anyone have one or experiance with the model?
Out of the hundreds of guitars I have had in my hands over the years I never got to try many Washburns and not really up on them. THe ones I did try I didn't care for.
Thanks in advance
John
Last edited by johnro6659 at Dec 26, 2008,

Join date: Aug 2007
50

IQ
good for you Joh!

Join date: Jul 2007
470

IQ
Well, I got the guitar on Monday and took it home tore it down replaced the toggle, Floyd parts, restrung it and cleaned the guitar up and it looks and plays amazing. It's not really my type of guitar and I did plan on reselling it but I kind of like it so it's going to stay here for now.

John