"Stabilizing" My Neck Joint + shaping
Okay, So I'm heading home for the holidays tomorrow (yay!) and now that I have the time at home, I want to make an adjustment to my custom.
The neck joint is very blocky and thick, So I'd like to File It down: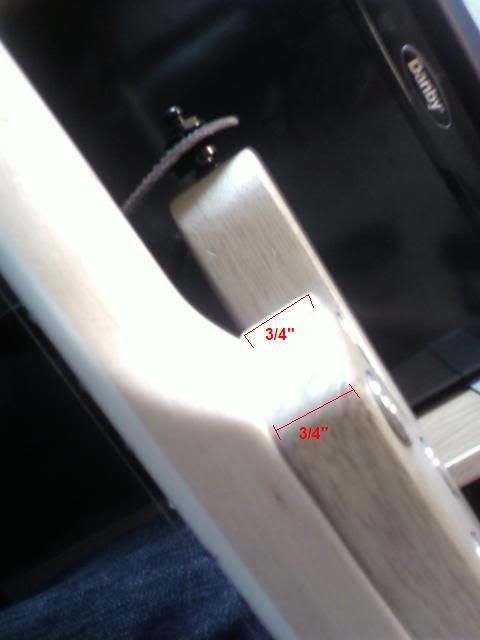 The Joint itself is about 3/4" thick, but that's much too thick, as the upper fret access is limited.
How thick should this joint be? I'll be filing this down, so I'll be able to get pretty accurate.
As well, I plan on making the transition into the body natural as well, like so: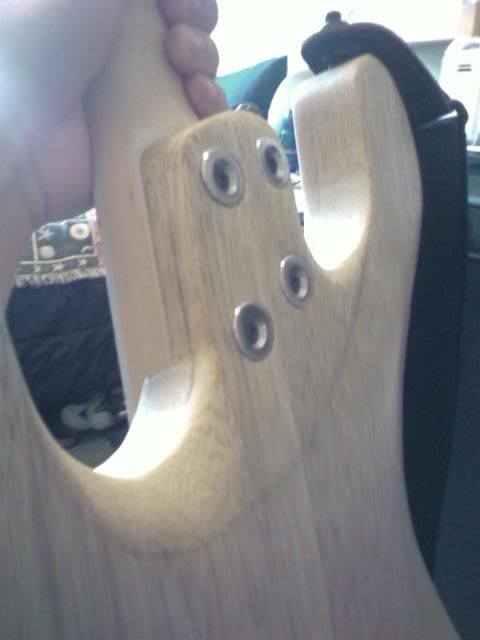 (hope you can see the pencil lines, It's only my phone's camera. I'll have acces to a much better digital once I'm home.
Any ideas folks?
For the stabilizing bit: should I add another bolt to the joint? the neck seems to waver enough from my hand on the neck that it detunes the string slightly.
i would go no more than 1/8"

and for the stabilizing, its always better to be safe than sorry.
BUMP because I'm hoping to work on this tomorrow, and I'm on a limited schedule?
Okay, so I know this is a mega-necro bump, but there's a bunch of progress (and pics!)
Here she be, half way through the spraying process, neck joint's much thinner now: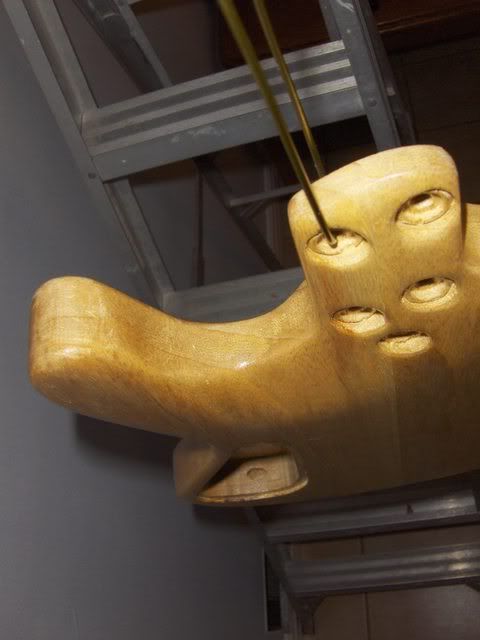 full on shot: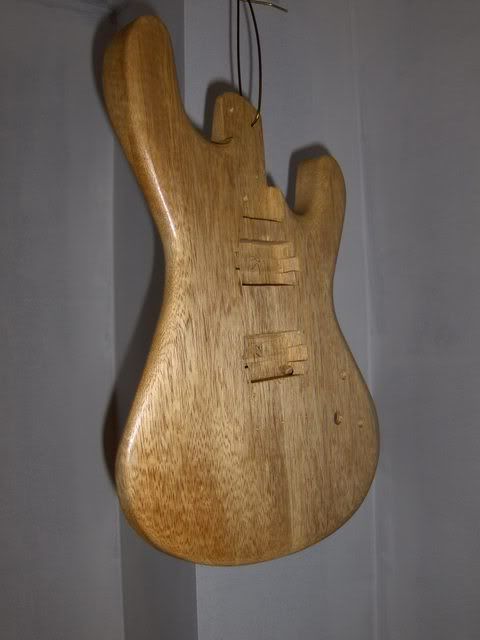 bakc shot: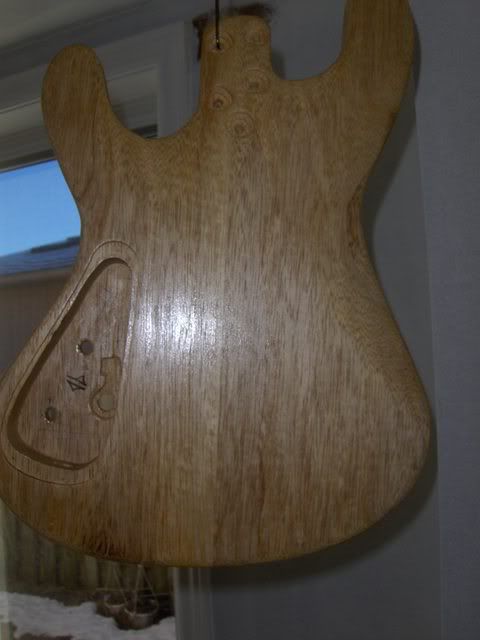 and a nice shot, just because.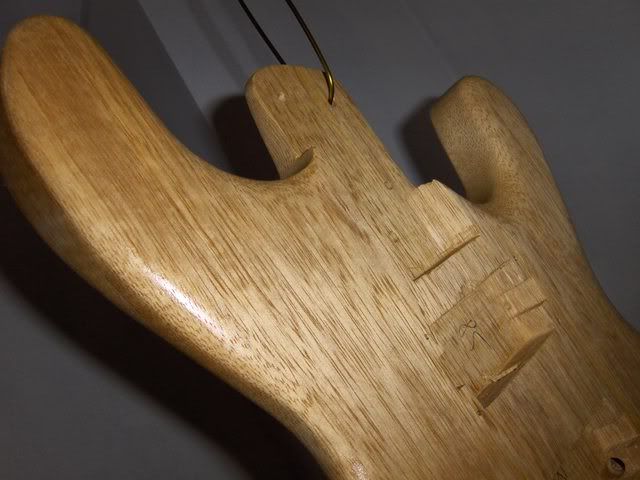 I tried to follow the rule of threes as best I could, but with my timing I kinda sprayed whenever I could. This is gonna be a high-gloss finish, instead of the semi-gloss I had previously, so once this semester's over (april) I'll come home and buff the living hell out of'er and she's gonna shine like mad!

Sweet.

Another necro bump, yes.
BUT
that's what you get when you're a starvin' student who's only home once or twice a semester.
SO!
I'm home for the weekend, and plan on having this godforsaken* thing done for once and for all.
So my question for you all:
I'm buffing this mofo, is car polish safe to use? I ask this because I've got two tins of it in front of me.
An orange tin of NuFinish car polish, and a black one of EagleOne wet paste wax.
So, Does Jake need to run to the store? or can I start buffin' this badboy?
*just kidding. I love this guitar.
It's fine, that's what i used. I would use the NuFinish, it's what i used to buff my guitars actually

Right on. Thanks. I'll start the pics/process soon!

FUUUUUuuuuuuck my life.
As I was so pleasantly wetsanding, I went through. Probably too thin of a clearcoat, I took it outside to look at it it turns out there were a couple places that I'd gone through on both sides, on the face, and a spot or two on the corners. Needless to say, a nice thick coat of clear was just shot and more will follow. Depending on how this clear comes out I may not need to sand this one and just go straight to buffing. so much for bringing this back to school.


bleh, that sucks, are you using spray can clear coat? You'll need at least 15 coats if that's what your using.
That's why i got a HVLP gun now, did the same thing

yep. Bombcan ftl.

I think it was because it was cold when I sprayed that time, the finish condensed mid-air before it properly adhered to the guitar.

Oh well. Laying thick coats down now, so I'll just have to buff like hell after exams.

Live and learn.