WHY??!?! In the name of Holy Thunderforce, WHY?!?!?
Something full of fail happened to me today. I am a senior at my high school, and I am a straightforward metalhead.
It turns out that now I have a large following of freshmen and sophomore girls that are head over heels in love with me. I get Myspace messages and IMs from them every five seconds.
"But Sonata Fanica," you say, "why would this
ever
be considered a bad thing?"
Well, I don't dislike this situation because any of them are bad picks, really. (if you know what I mean)
And the fact that I have a girlfriend doesn't upset me about it more. I would just sort of ignore them.
What angers me is the reason WHY they worship me.
Apparently I look exactly like, smile, and have the same gentleman-like qualities of this guy.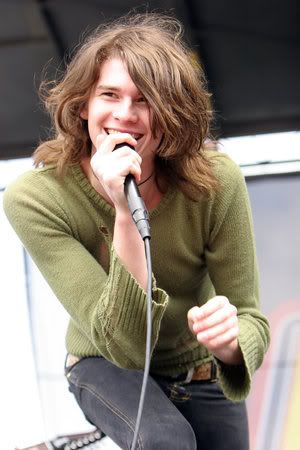 For those who aren't familiar with him, this, apparently, is William Beckett of The Academy Is.
Yes. I have been accused of being a twin of this guy by at least 15 girls. I am a pop singer, apparently.
I don't take many pictures, and none of the ones I have are very straight on, but this one is sort of close to a straight-face shot. And they usually attack me on the days that my hair is parted early James LaBrie style (it's pretty long.)
I am so ashamed of my likeness to him. Similar happenings?