Emo Girls with Myspace albums full of pictures with the exact same angle!!!
Do you guys get super annoyed by this?
I found this one chick's profile, she has over twelve albums, with over 60 pics each, of almost exactly the same picture. Over. And over. And over.
Example:
Example 2: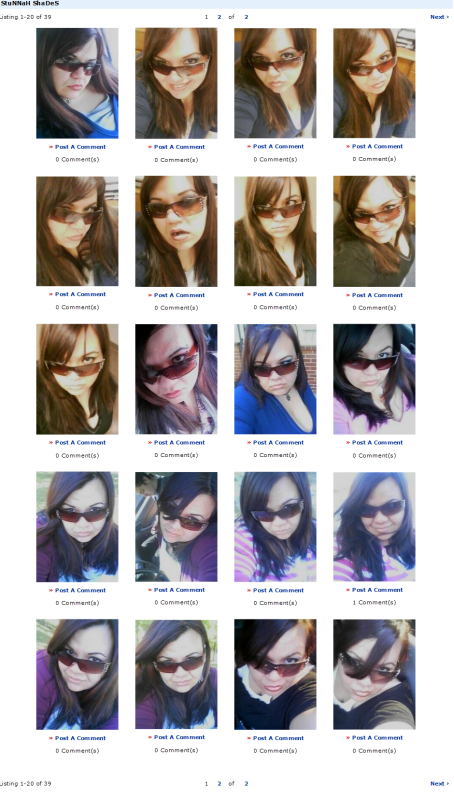 Don't you guys just want to repeatedly bash your face into the computer monitor when you see this?
So I guess the point of this thread is to discuss how annoying this is.
This has probably been done before, but I couldn't find anything. Show me and I'll delete.
I came into this thread expecting a hot scene chick.


I was disappointed.
I think this goes for everyone but me. (Not that I wanted to see a fat chick, I just knew what to expect.)
Last edited by Tire Me. at Dec 17, 2008,