2006 Fender American Strat FS/FT $1000
MINT CONDITION 2006 American Standard "Factory Special Run". I bought it from a guy who a bunch NOS (new old stock). It IS mint condition. There is not a single blemish. I am a home player so this has not left the house since I bought it.
The only reason I am considering this is because I have become a Gibson guy. It has gotten no play in the last 3 months.
The difference between the FSP and "Regular" American standard are….
• Vintage Noiseless Pickups instead of Am. Strat single coils. "Noiseless" are hum canceling and hotter.
• Ash Body instead of Alder.
• Nitro Finish instead of Poly
For trades I am interested in the following:
all-tube combo amp
Gibson Guitars
Details:
Sienna Sunburst Ash body
Vintage Noiseless pickups
Maple C shape neck and 9.5" radius
22 medium-jumbo frets
2-point trem with stainless steel saddles
Fender/Schaller staggered height tuners
It will include the original hard case and case candy. The case latches just fine, but there is about a 3 inch area where the seam is slightly bent.
Free Shipping to Cont. US.
For trrades we have to meet in person to evaluate the goods.
Thanks
I have a BRAND NEW 2007 Gibson Les Paul Special Faded DC. It still has the plastic on the pickguard. I bought it new on Dec 4, 2008 so, as I said, it's still brand new. Let me know what you think.
possibly, but the pic didn't work. also where are you located?

thanks
Sorry about the pic. Try this: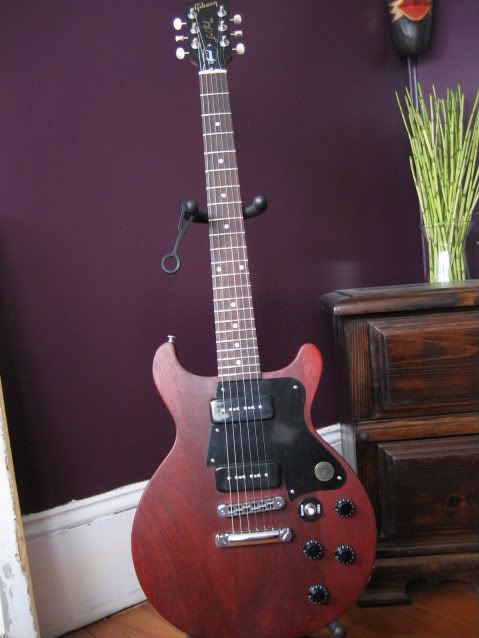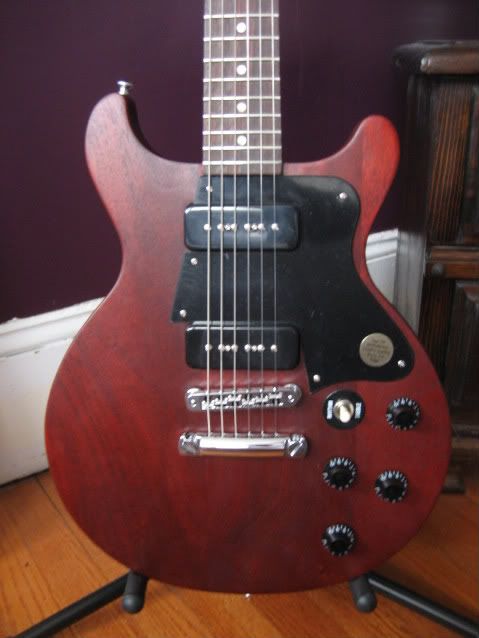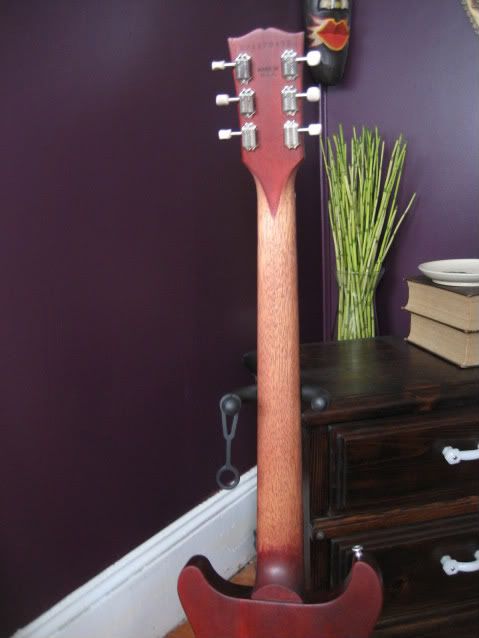 I am located in NC, so it would have to be a non in-person trade. However, I'm a active seller on ebay of instruments & you're welcome to check my feedback. Username: santaclausmachine
Thanks.
nice!

i currently have a sale pending. i will let you know what happens.

thanks!!
it looks like the deal may not happen. i have gotten a few tempting trades locally so i am going to hold off and see what happens.

i really don't want to ship unless it sells.

thanks
my strat is no longer available. thanks for the offers!