explorer customization?
i recently got an epiphone explorer that ive been planning on customizing. i have some ideas but i really dont know how the **** to do anything. anyway, here are my ideas...
pickups: bare knuckle pickup's painkillers,
http://www.bareknucklepickups.co.uk/ZH-painkiller.html
ill paint it a flat dark army green, like this car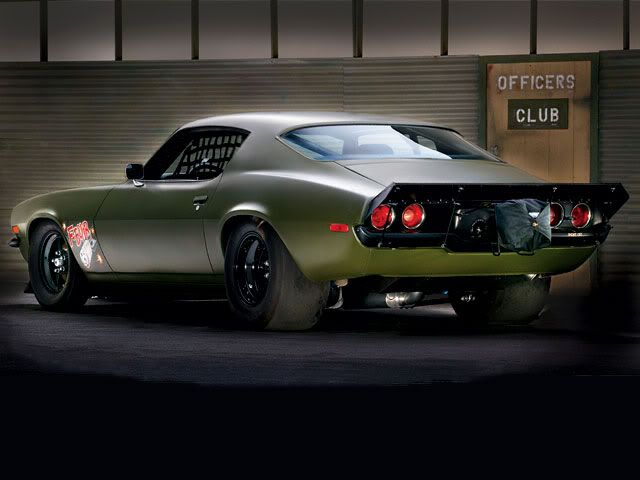 maybe a flat black or rusted pickguard.
thats pretty much all ive got.
i need advice, and suggestions are very very much appreciated.
boooo chevy

you can usually get OD colors at lowes or home depot (military colors)
if that fails then you can do what i do and get tamiya model car/airplane paint. you can get any color/style you want from tamiya. but it will be pricey
I have a subscription to Hot Rod Magazine. I loved the F-Bomb logo, not so much the car though. I drew it on my binder that I used in high school:
Good luck on the project.
Go to your auto supply shop and look for Duplicolor
Acrylic
spraypaint. You can get the Acrylic sanding sealer/primer, colorcoat, and clearcoat cans for about $6/can ... I'm pretty sure they have that exact color.
Check the sticky on top to get a feel for what needs to be done. If you think you got it, re-read the tutorials 2 more times.